Hey guys. I'm new here and this is my first saltwater tank. Actually, it's my first aquarium ever. I've always thought that saltwater would be funner and more interesting as you can do all the different corals and fish. I looked on craigslist around my area and was able to find a nice Biocube 29 gallon with 20lbs of rock, sand, clown, colorful wrasse, bubble anemone, and some hermits and snails. Bought the setup for $200.
Once I got it home I set it up in my bedroom for now as I need to build a stand to put it where my wife wants it. Initially it just looked like this:
Today I added a few more rocks and redid the scape to make it look like this: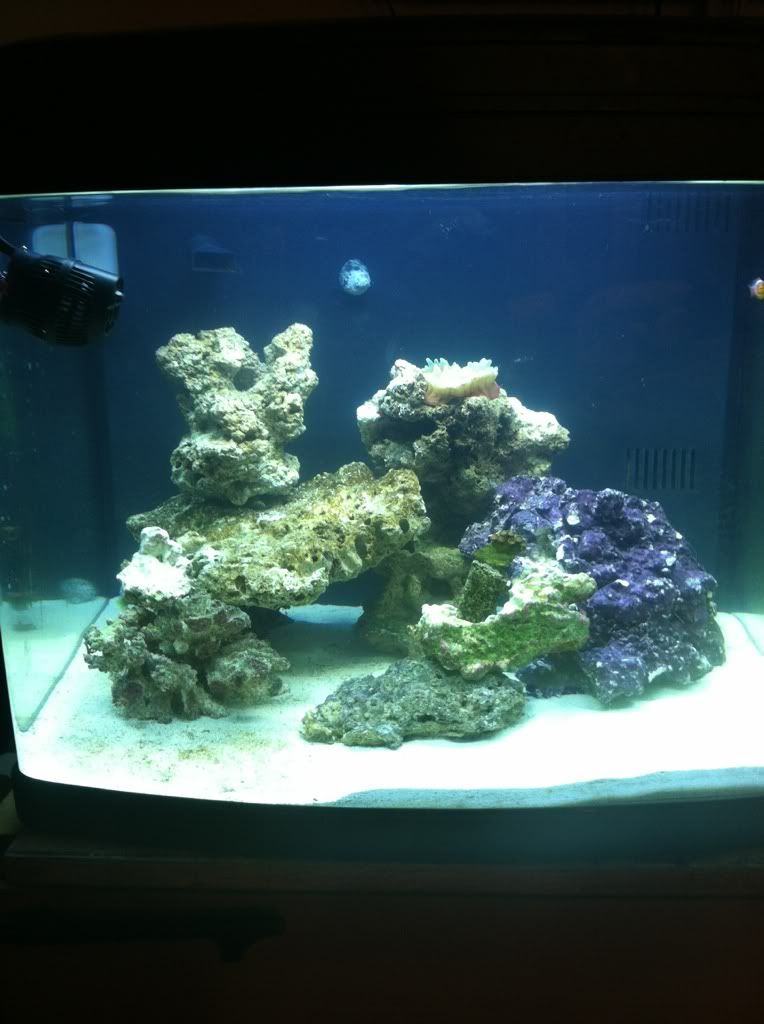 I also added a small zoa frag for my first coral: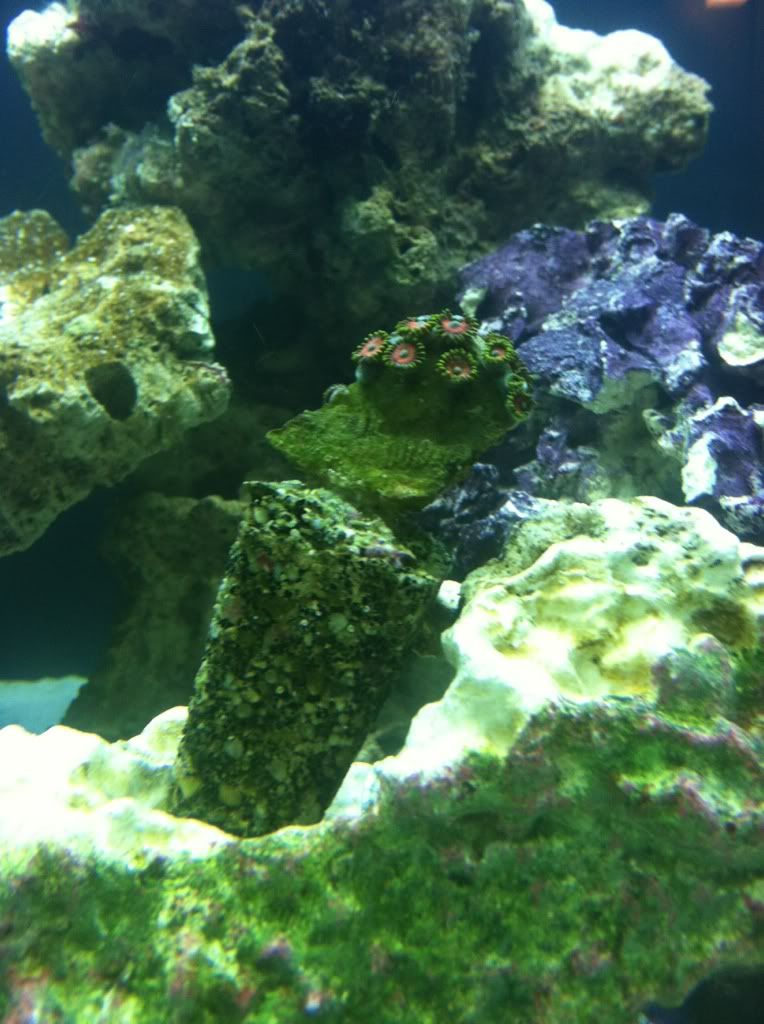 Couple of questions for you guys.
1. What do you think of the scape, I should have plenty of room for corals.
2. Is there any way that I can get the zoas off of the plug that they came with? I would prefer to put them on the flatter rock in the front middle of the tank.
3. Is my powerhead placement good? It's in the front left corner. It's a Koralia nano 425 gph.
I've got the media rack and fuge rack on order from inTank. also have the submersible LED and media in that order as well. I'll try to update this build as I go. Hopefully I can start on the stand before I get the urge to add anything else.
Edited by cdrewferd, 02 April 2012 - 10:11 AM.