FTS 2016.05.01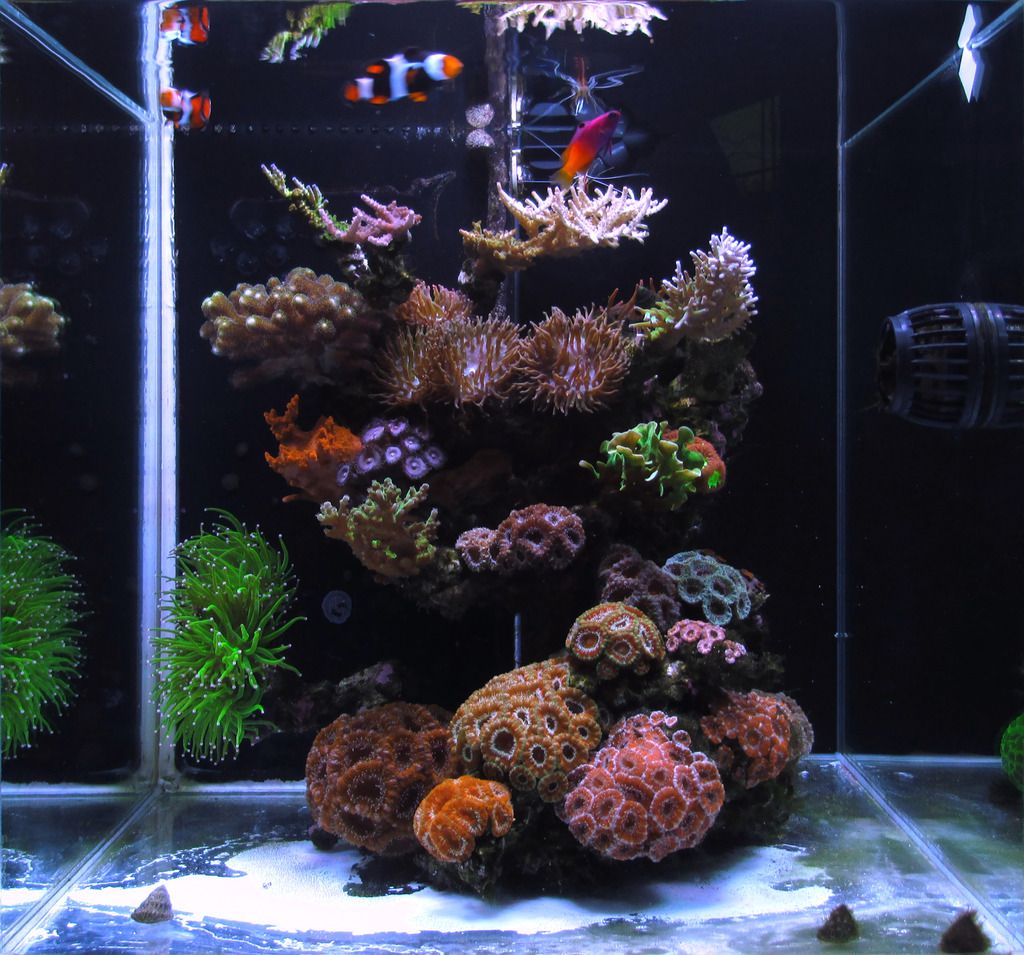 InbetweeniesTank birth 2012.02.28
Tank rebirth 2014.08.31
Movies!

http://youtu.be/i886HhVO_6c
http://youtu.be/LX-otJ9X89Y
http://youtu.be/ufS_fDURSr4
http://youtu.be/uIywryMjGmY
DT Volume:25 gallons
Sump Volume 13 gallons (8.5 gallons to baffle height)
System Volume 33.5 gallons 
Equipment
DT: Mr. Aqua 18 inch cube
Sumpfugium:
Mr. Aqua 12 inch cube
Custom DIY 15.5 x 16 x 13
Return Pump:
Maxijet 900
Mag Drive 3
Sicce Syncra Pro 550GPH
Heater: 100 watt Aqueon Pro x2
Heater Controller: Finnex Max300
Filtration: TLF Phosban Reactor 150,
BRS GFO
, BRS Carbon ROX 8.0, Biopellet Tumbler with All-In-One Biopellets (40mL)
Skimmer: Bubble Magus NAC3 and
CAD Lights Nano Pipeless
Circulation: MP10, WP10
Lighting: DIY LED with Boost LED Typhon Controler
CO2 Scrubber: BRS Air Filter + BRS Soda Lime media
Stand: Custom built with white acrylic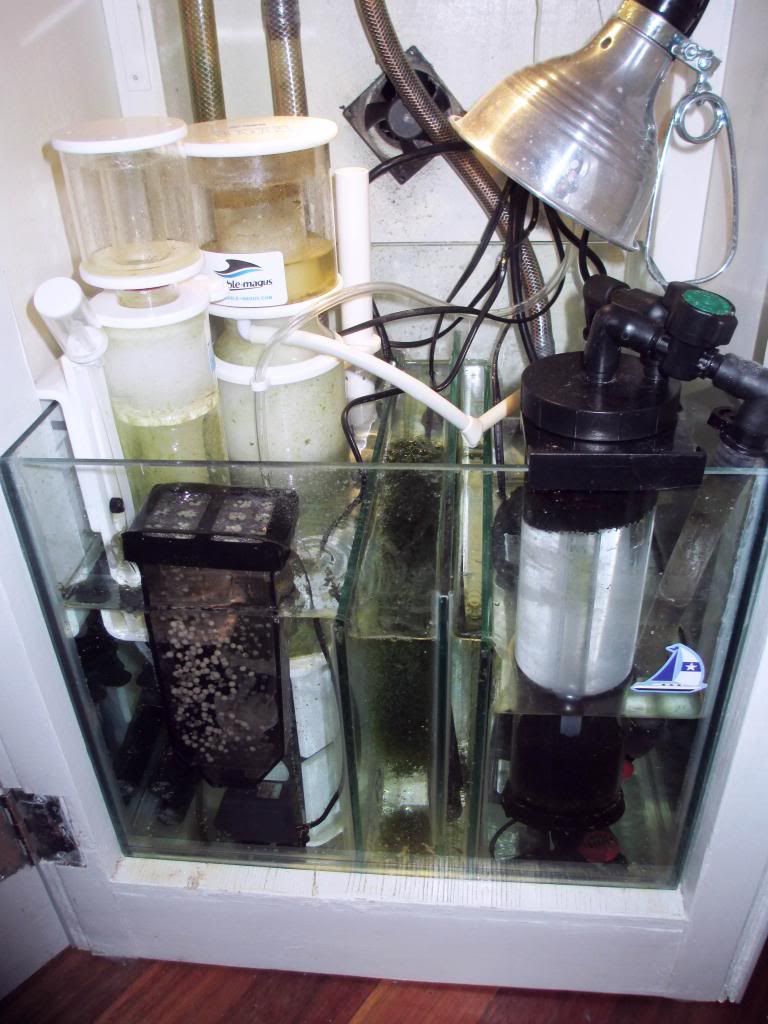 Rock/Sand
Reefcleaners Florida Reef Rock (pillar made with fiberglass rods and 1/2" acrylic base)
BRS Pukani, Tonga branch
Tropic Eden Reef Flakes sand
removed March 2014
Livestock
Edited by Mr. Microscope, 01 May 2016 - 05:07 PM.