It's back!

After two tries at reefing, I think I've finally got it. The first tank was mostly destroyed in a bristle worm die off and ammonia spike during a 1200 mile move. The 2nd one was plaqued by aiptasia and then a variety of algae that started after I was gone for a week on a trip and I suspect the fish conned the fish sitter into feeding them copious amounts of food.

Now, after another and final move to a our new house we bought, my tank is settled and I'm taking the things I learned and bringing it back, with some new ideas.

1. While my previous scape of towers was very cool, it left a lot of shadowed areas, and about 2 inches of unused, unseen space behind them, which was good for flow but bad when real estate is limited. This time around (third time's the charm) I've decided to go with rocks against the back wall forming ledges and hiding spots but with a main arch coming out into the tank leaving empty space on either side for flow, growth, and clams. The back wall was specifically designed to hide my heater and funnel flow behind and around the rocks so I don't get a lot of detritus built up in the rocks.

2. I finally broke down and bought a skimmer. I've always wanted the crystal clear water, and even with frequent water changes and carbon, I couldn't quite get there. Also, when I moved the tank it was pretty disgusting how brown the water was when it got stirred up. After a lot of research and since I don't have a sump, I went with the Reef Octopus, BH-1000 HOB. So far the best 3rd best thing I've gotten for my tank (1 and 2 are my MP10 and Radion).

3. I've figured out a lot of my pH and alk swings have been related to low levels of magnesium. This time I'll be watching Mg from the start and dosing Thrive Aquatics liquid magnesium.

I started this tank off with Dr. Tim's nitrifying bacteria. All I can say is this: it works! Because of our move I ended up adding six fish to the tank within a week of adding Dr. Tim's and I had no spike in nitrates, ammonia, or nitrite. Everything was off to a great start. Now, a month later, I have my first FTS, and an updated list of equipment and livestock since I lost a lot in the crash. Page 12 is where the new reef starts. Enjoy!
July FTS
[/URL]
April FTS
March FTS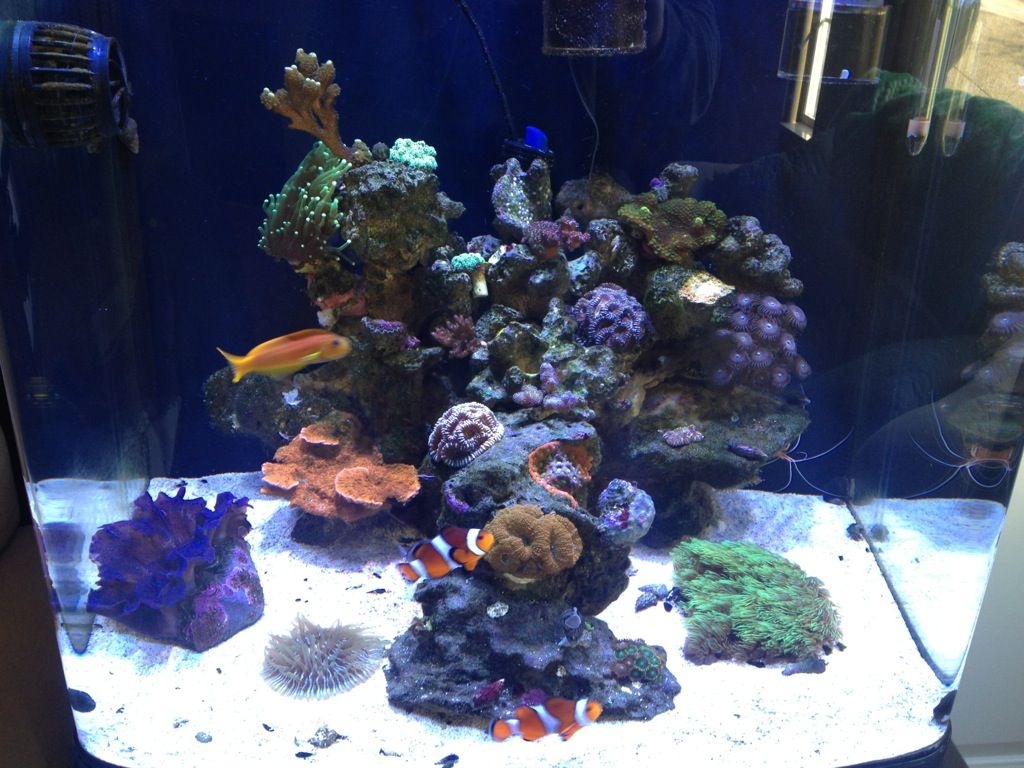 February FTS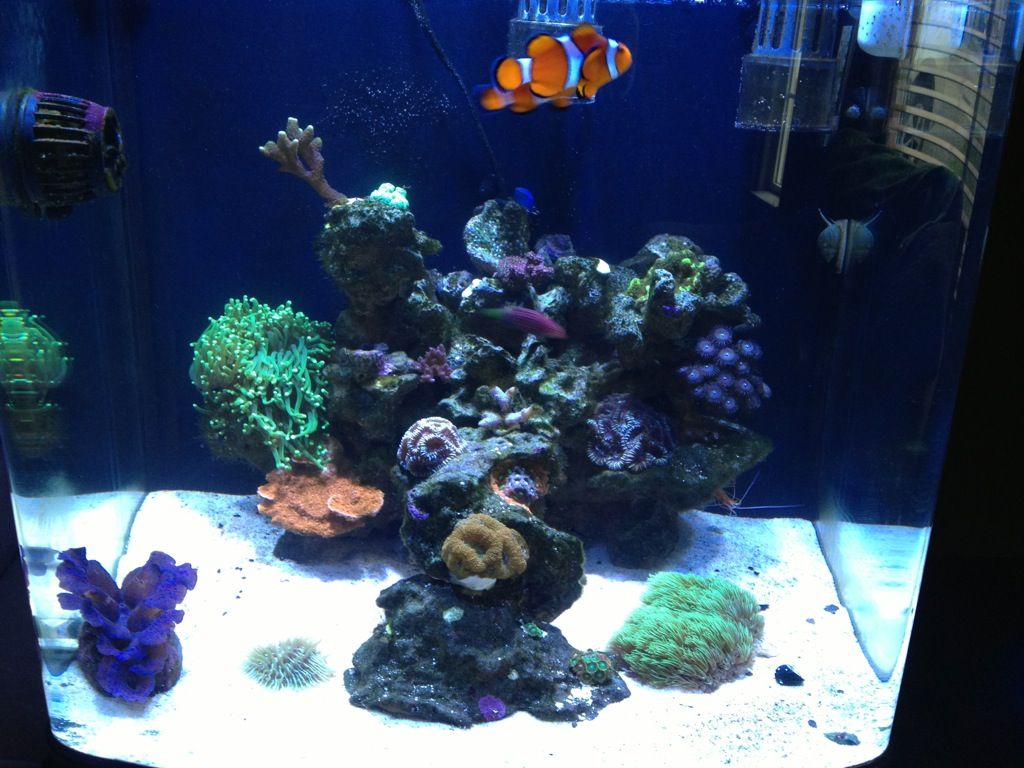 January FTS
November FTS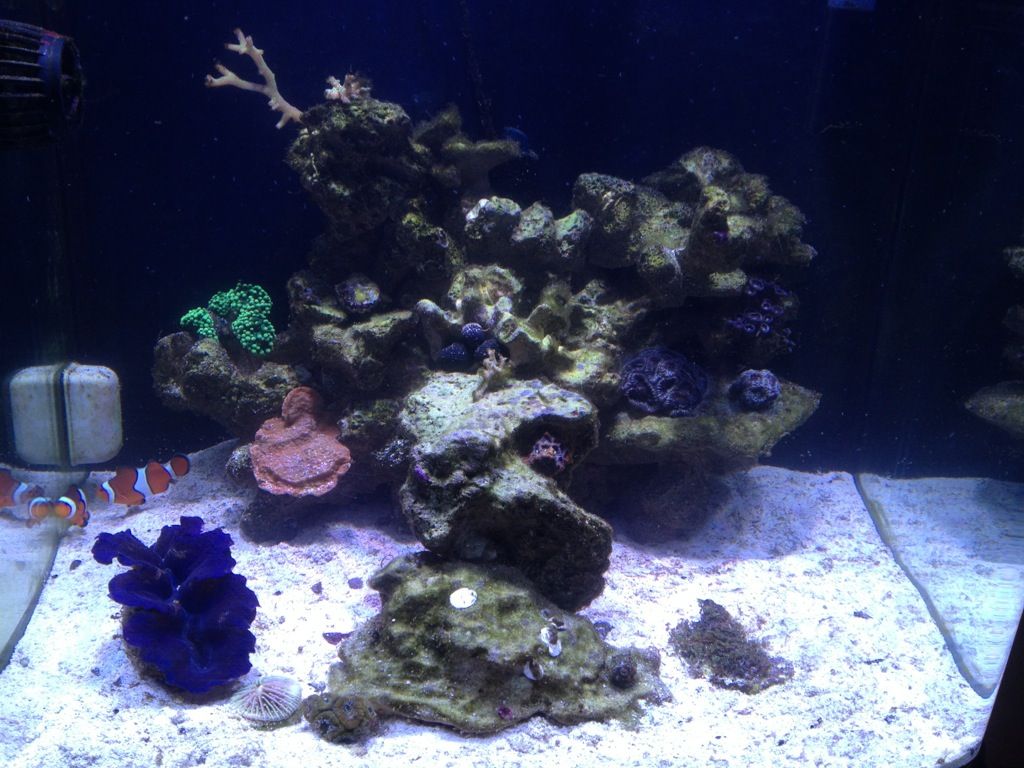 August FTS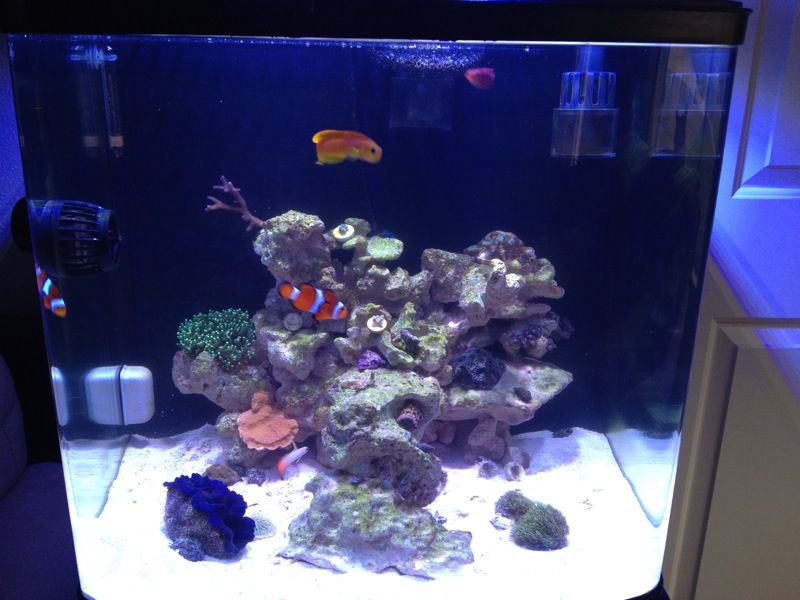 More pictures on Page 12!

Equipment:
28g (20lx17wx19h) AquaEuroUSA cube with Oceanic Biocube stand
100w Aqueon Pro heater
Ecotech MP10 (running at 75% reefcrest)
Ecotech Radion XR30w
Reef Octopus BH-1000
25+lbs of Hawaiian rock
20lbs of Argonite sand


SPS Coral
ORA Bird of Paradise
Orange Capricornis
ORA Green birdsnest

LPS
Mystic Reef Blueberry Ice Limited Edition Favia.
Green Torch
Orange acans
Small green plate

Soft Coral
Purple death Palys
Other palys
Green star polyps

Invertebrates
Assorted regular hermit crabs, cerith, nerite, nassarius and bumblebee snails
1 Crocea clam


Fish
Midas Blenny
2 clownfish
1 firefish
1 sixline wrasse

Previous Reef Version 2.0
[b] June FTS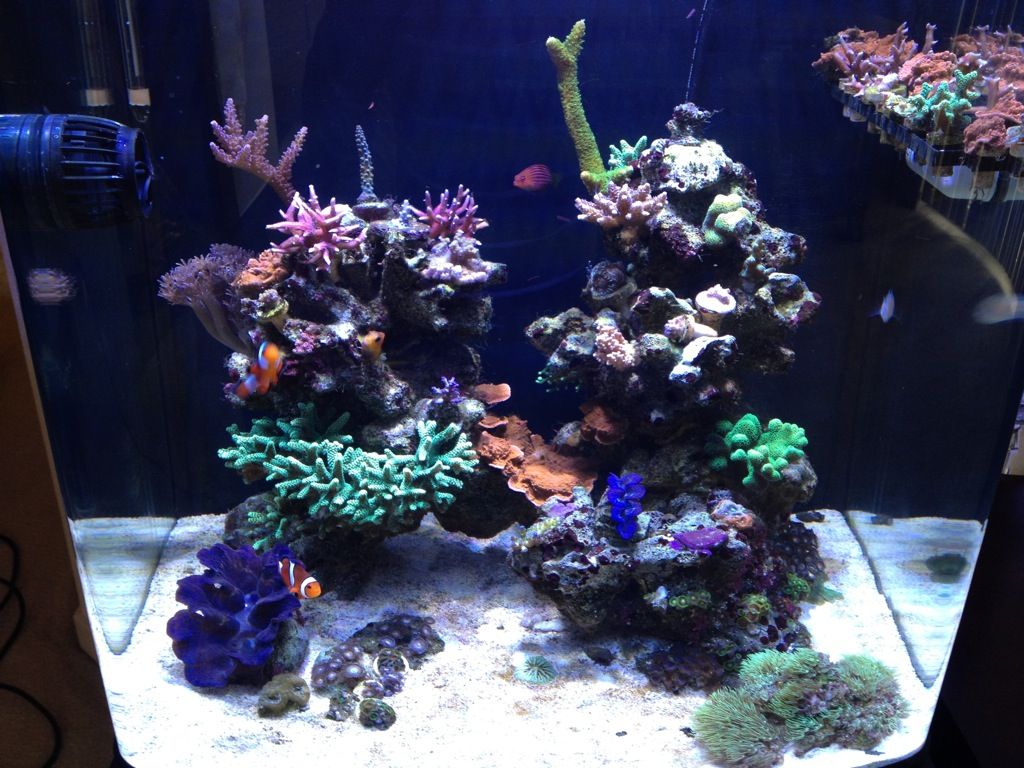 Edited by beau13, 26 July 2013 - 08:47 PM.