Break out the hose, it is time to top off that tank that has been sitting in the corner - Ugly Tank Contest 4 is now accepting submissions!
Our annual contest highlights the horrible outcomes that happen when you leave your tank with a sitter, let a child under 12 feed the tank, or let the laziness sets in. You make up the excuse, we just want your pictures!
The Rules:
Submissions must have a full tank shot (FTS). Only that picture will count towards the contest, but other supporting close up photos are appreciated. By submitting a photo you agree that we have the right to use that photo in the contest and its promotion, on this and other websites. You also agree that we can edit your image, sizing it for example to fit the thread we will use for voting purposes. All changes will be technical though, we have no interest or plans to touch up your photo etc...
Pictures must be submitted by November 26th.
We will be selecting the worst 9 tanks from those submitted. Each of these tanks will receive a $10 gift certificate. I personally will be choosing the finalists to narrow down the chance of popularity becoming an issue. It may seem like an unfair rule, but this process has yielded much better finalists than other methods we have employed. Each of the finalists will then vote for the tank they think is the worst, but are not allowed to vote for their own tank. In the event of a tie, the finalists will choose in a runoff race. Votes not cast by the end of the week will be forfeit, and may apply against the tank of that contestant so as not to make voting abstention an advantageous strategy. [url="http://"%20<a%20href="http://reefcleaners.org/index.php?option=com_kunena&Itemid=87&func=view&catid=2&id=2287#2287""%20target="_blank">
http://reefcleaners....n=c...2287#2287
"</a>"]The finalists and notable submissions will be posted here, at the contest official thread beginning November 22nd.[/url]

Winner gets a free custom clean up crew shipped to clean the tank!

Each entrant gets a $5 gift certificate.
You will have to send me an email or pm with the code you want to use. Just something simple will work, like "Hey John, I posted a photo in the ugly tank contest, I want my code to be "jmaloney" " Just make sure to put the code in quotes or on a separate line.
Show us how bad it can get! Be prepared for some good humored kidding, but please don't be embarrassed. If algae didn't happen I would be out of a job.
To Enter:
Simply post a picture here. We will combine with other pictures from around the net. Check back on November 27th for a list of finalists, winners to be picked that week as we receive the votes in from the finalists.
Don't be shy! I am sure we have seen worse. Here is an example of some of the submissions we have seen over the years: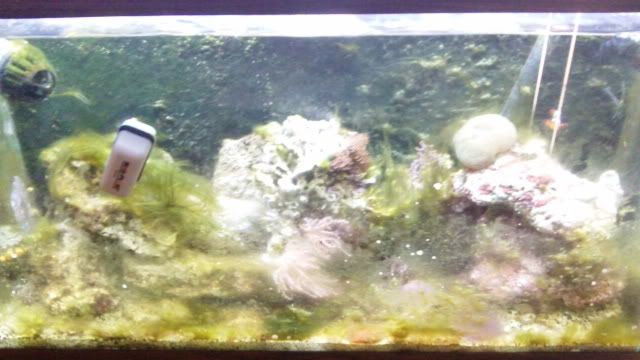 and:
and don't forget:
feel better?
Edited by johnmaloney, 19 November 2011 - 04:23 PM.