About 2 months ago my wife tells me today that she wants to start breeding clownfish, but not just any clownfish. She wants to breed "Snowflake" Clownfish. She is already started doing all the research to start breeding these fish and has learned a great deal actually. I think we are going to buy some of the tanks for the "grow out" setup today at Petco since they are having their $1 a gallon sell right now.
My question is, what thoughts do you all have about this? Also, do you all think there is much of a market out there still for clownfish? She is very interested, so this means that we will most likely be getting this thing off the ground here within the next few months!
This would be her project mainly and I'm very excited for her. So much to learn for both of us.
We realize that could take up to a year for the clowns to be "happy" enough in their new home (when we finally get them) and we will go from there. We were thinking of getting the setup done first, then when we get our tax returns buying the fish then. I have to go to Korea for a year anyways starting next June, so we are hoping by June of 2013 that they will be ready lol.
Some pics of the Semi-Snowflake's: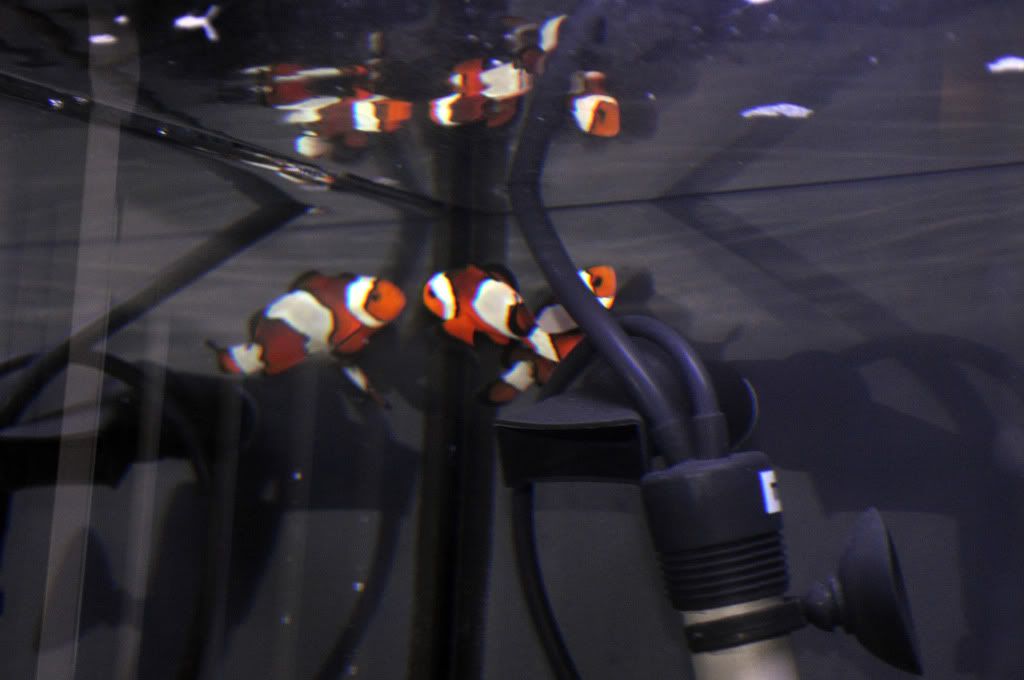 Pics of the snowcasso's: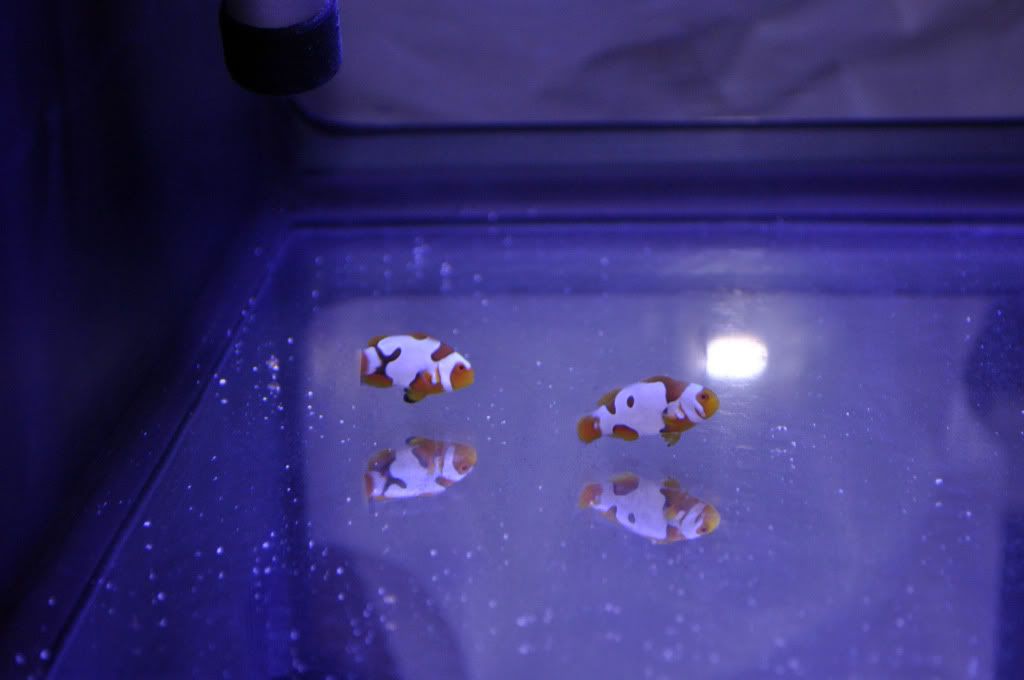 My youngest son watching the new fish!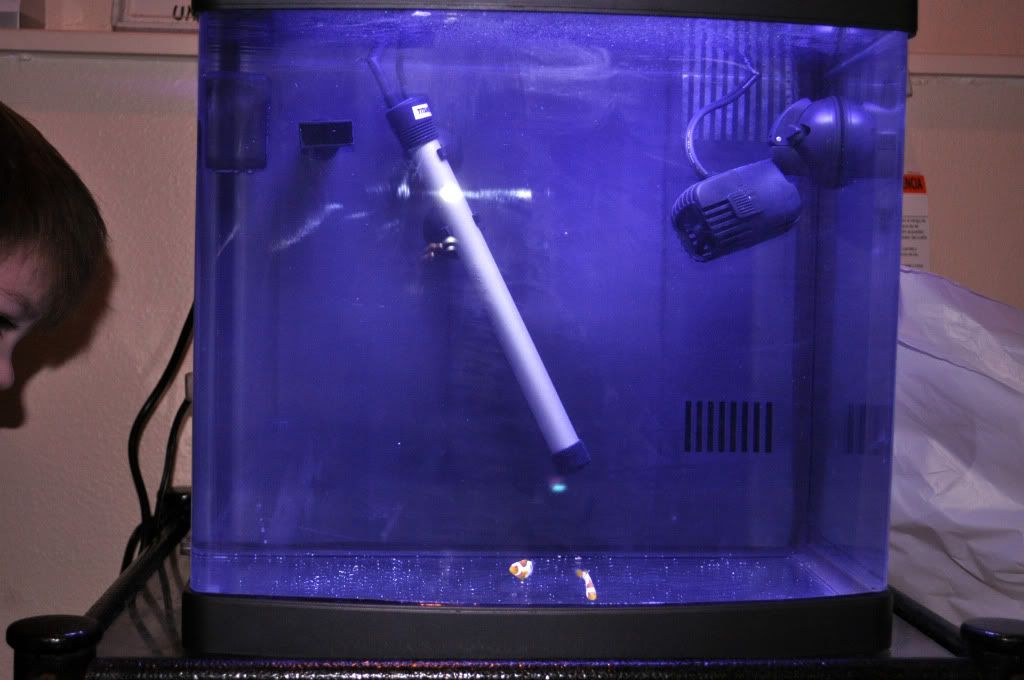 I'm thinking about putting a small CUC in these two tanks. Is this a good idea, at least until I get the feeding amount right?