Shots of the tank, just put water in it around 10:30 tonight. Used some WC water and some from my culture station so it is a bit murky
Livestock/Liverock
Still at about 5 hermit crabs.
Added 2 new pieces of LR to go with the initial chunk.
Added 2 sponges, 1 red ball and 1 yellow frilly
Added a few polyps of some unknown blue w/yellow center zoanthids on a scallop shell.
Added 1 small pencil urchin
Added 2 (for now) saddled blennies. They are not getting along so I might remove 1 of them.
Added 1 orange limpet (this thing is awesome)
Added 1 leaf of sea lettuce
Equipment
All original equipment except the black rubber o-ring for the intake tube, not sure where that flung off too.
I did add a Par38 a few months ago.
No more addons now, unless you count an extra sponge in the filter.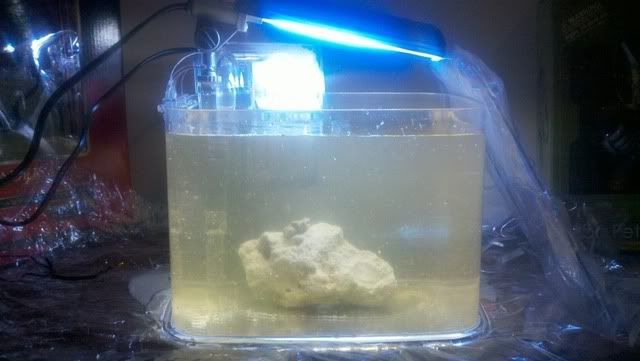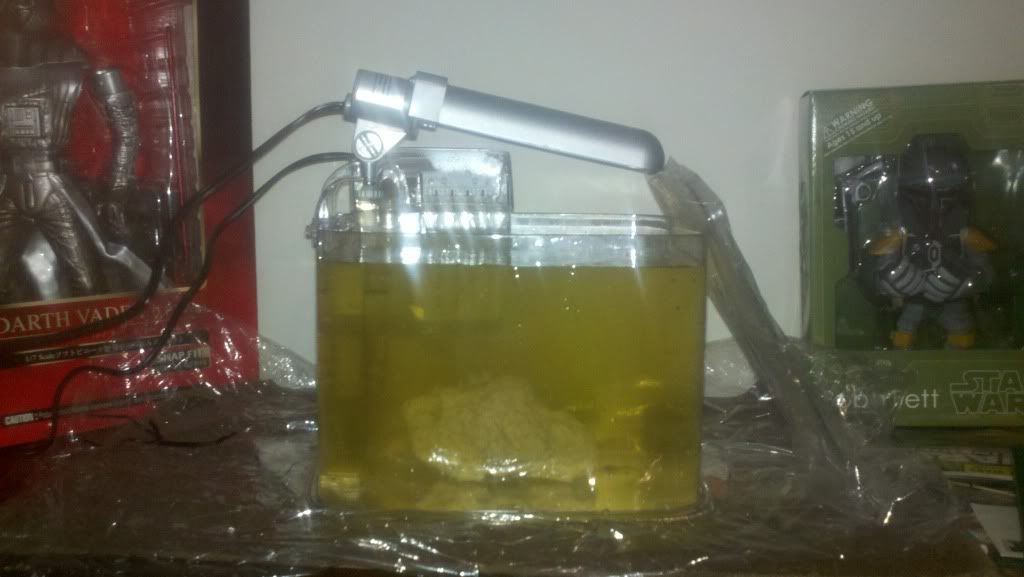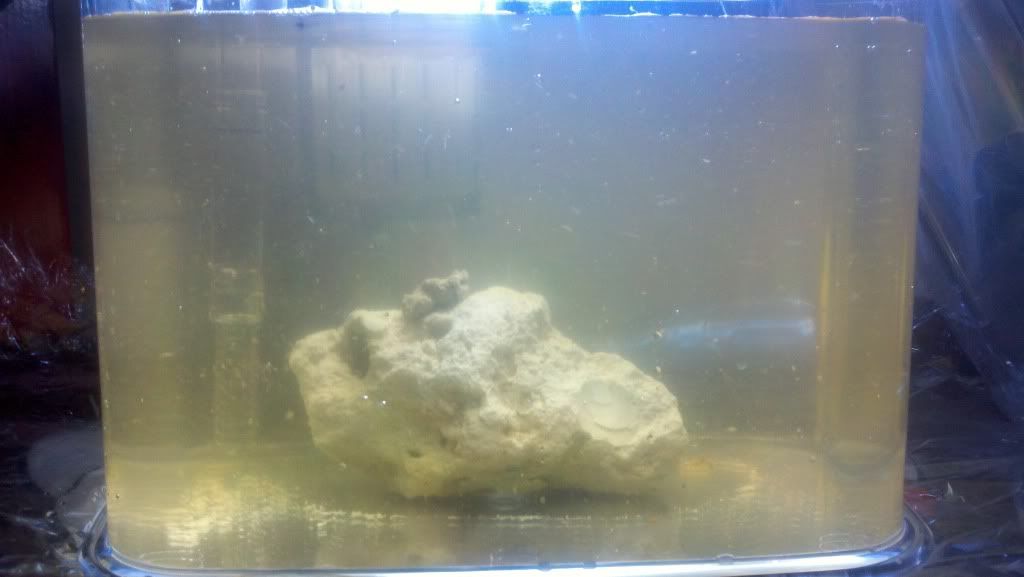 Here is a cruddy Droid X shot of Kwame Kat sleeping on the 12g nano cube.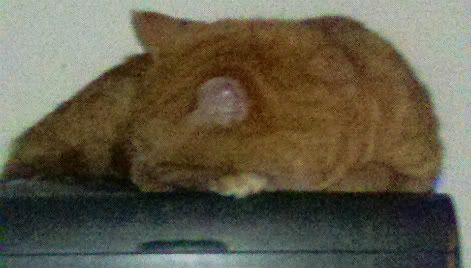 Edited by slosht, 31 March 2012 - 10:55 AM.