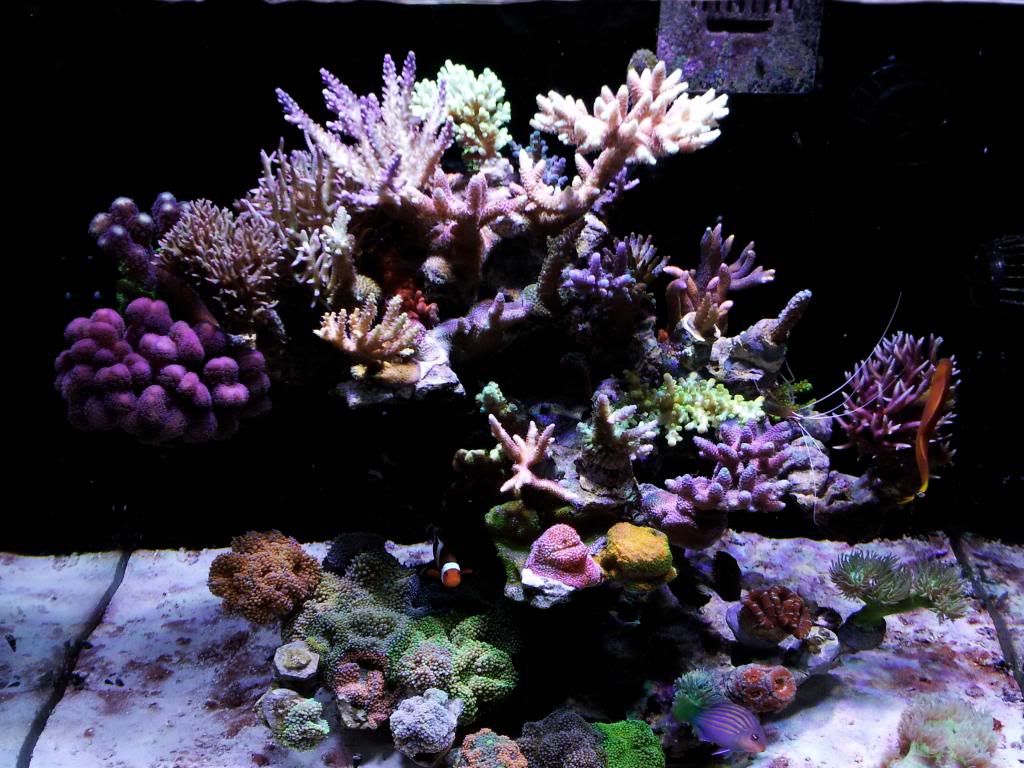 FTS 4/14/13
The twins 4/14/13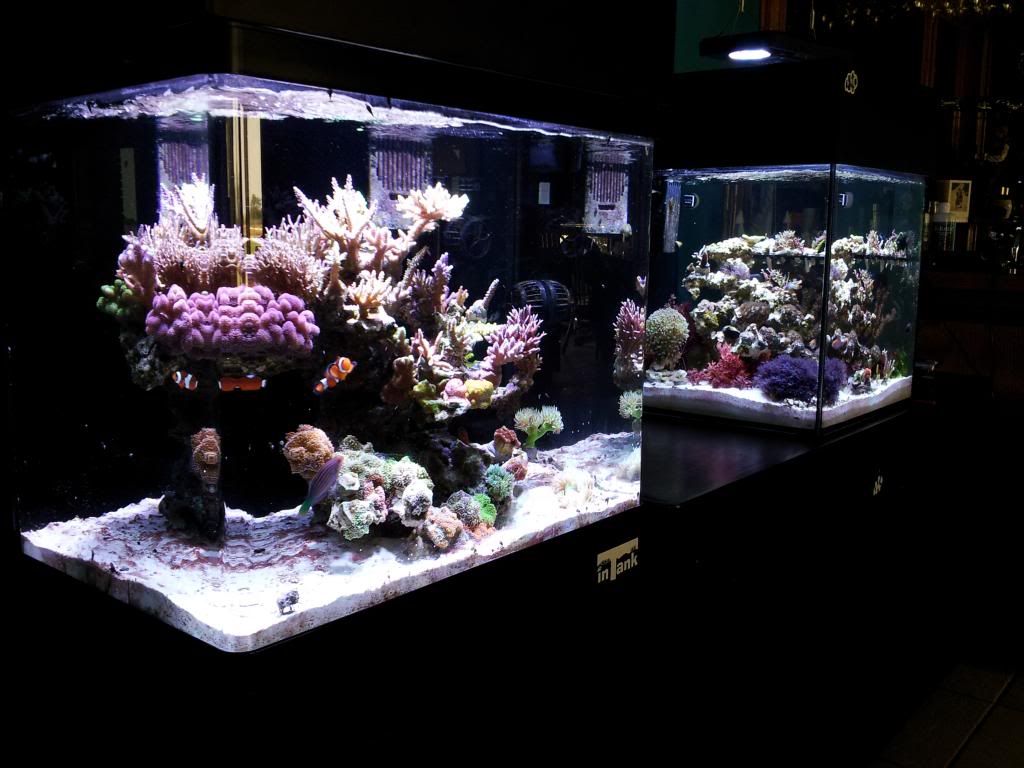 FTS 2/12/13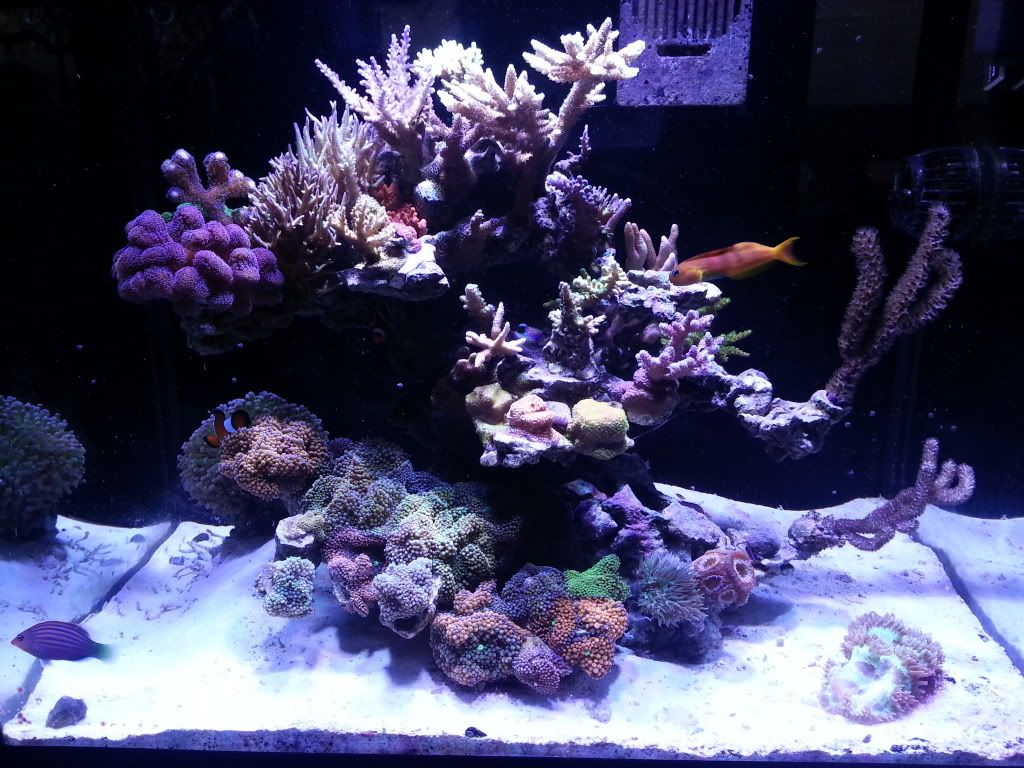 FTS 8/22/12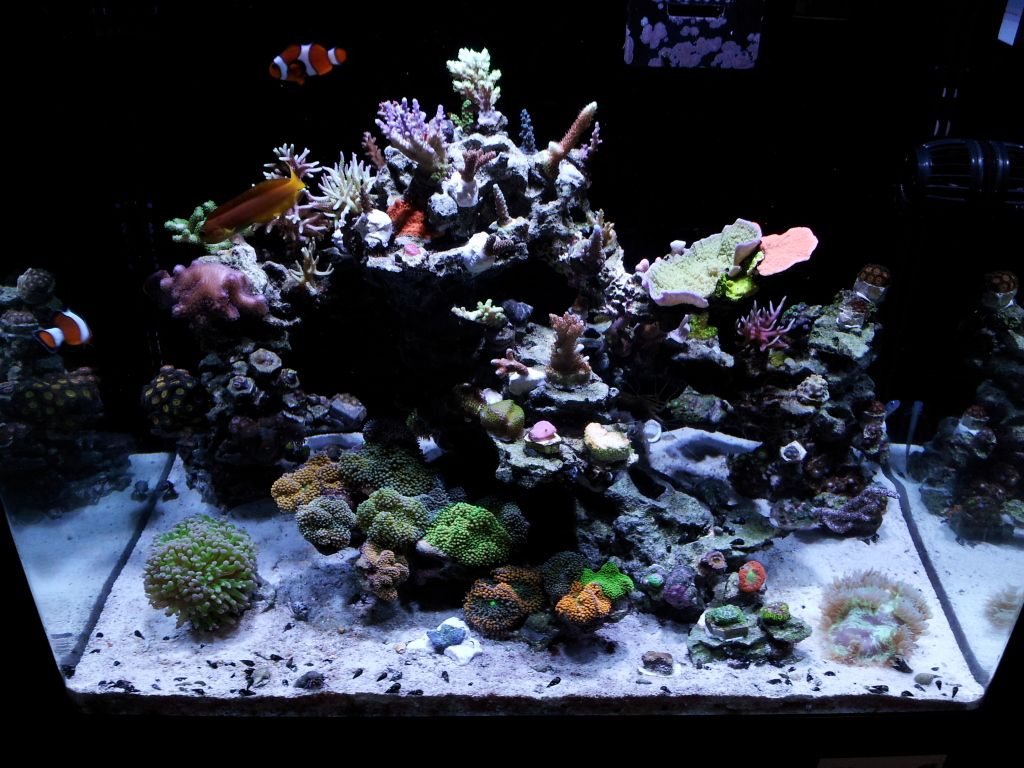 FTS 3/3/12 (crappy I phone pic)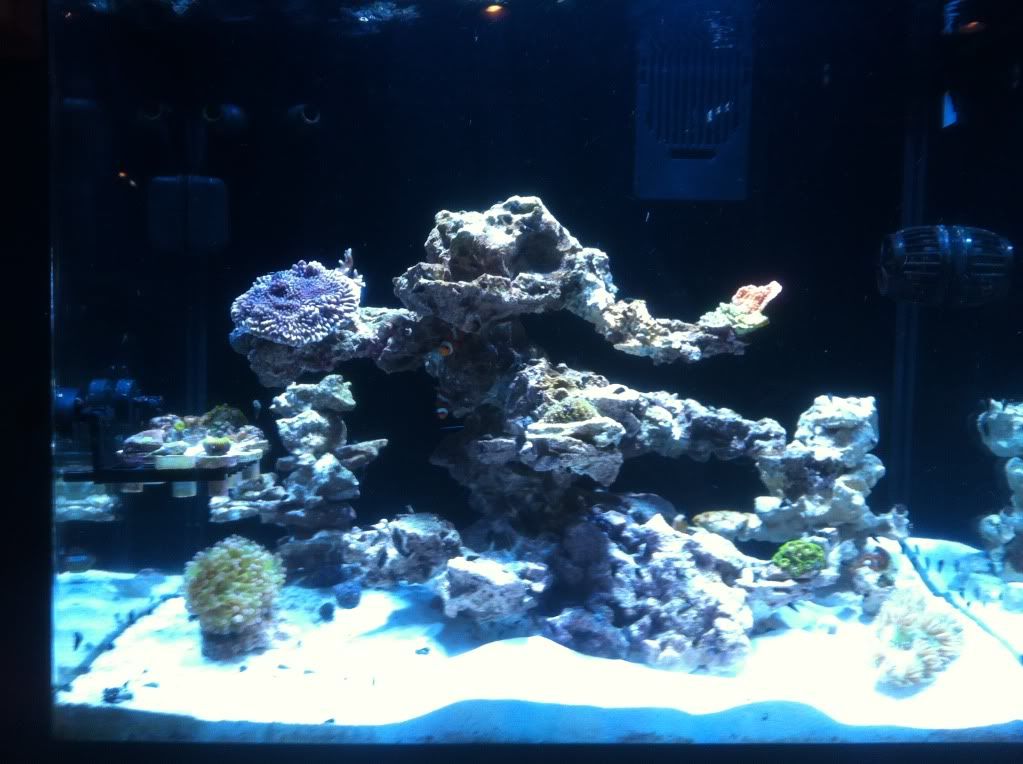 Start date: 11/11/11

Tank: RSM 130D Sole reason for choosing the RSM: Stevie T's thread here on NR
Stand: Stock RSM
Side Cabinet: custom DIY to match RSM stand
Scape: Custom DIY rock sculpture. Inspired by Chingchai and Nineball (RC Forum)

Lighting: Ecotech Radion Pro natural mode @ 100%
Skimmer: Lifereef skimmer
ATO: JBJ with Marineland Maxijet 1200 and Stevie T black PVC pipe mod
Flow: Ecotech MP10w x 2, reefcrest @ 60%, battery back up
Heater: Aqueon 150 w
Filtration: Custom Lifereef sump with CPE and Phosban underneath the filter pads
RO/DI: Sprectrpure CSPDI 90 gpd, with booster pump
Salt mix: Red Sea coral pro
Sand: Caribsea, fine sugar

Fish: 2 ocellaris clowns,  midas blenny, sixline wrasse

Inverts: Serpent star. Hermits:  electric blue, blue leg. Snails: nassarius, dwarf certh, nerite, turbo, dwarf planaxis, stomatellas.

Corals: Elegance,  emerald duncan, branching duncan, nsp gorgonian

Birdsnest: red, ora green, ponape, hot pink, tubbs, hot pink, BOP

Montipora: Sunset, superman, setosa, orange, LE fiery orange,blue and purple digitata, alien green confusa, orneji juici, forrest fire

Zoas: blue tubbs, radioactive green, hawian tropic, ultra eagle eye, dragon eye, hulk, bozo,tropical flower, blue steel, blue dream, cherry flash, Le carribian, rasta farian, nuclear eclipse, mandarin flash, demon eyes, flaming keds reds, purple haze, bluekiss, skyeees, bubble gum.

Palys: purple death, everlasting gobstopper, armor of god, nuclear green, pink & gold, mohawk, rare red, rare orange, supernova, super girl, spiderman, pink/purple, space monster, pink dragon, watermelon, pink dawn, galaxy sparkle, peachy, pink sparkle.

Styophora: hot pink, milka

SPS: ultra pink millie, strawberry shortcake, royal blue turaki, neon supergreen acro, purple valida acro, neon green slimer, sunrise rainbow millie, tyree jesus stag, Larry Jackson tricolor, ORA cali tort, oregon tort, rare yellow tort, , blue on blue gomezi, cherry red millie, kryptonite vermiculata, rainbow blue millie, Tyree pink lemonade, aqua tenius, snowcone prostata, pearl berry.

Acan: ultra, rainbow

Ricordia: 18 purdy ones

1/13/13
Added Lifereef custom sump with a 34 gal cubed Solona as a display fuge, lighted by my older Radion XR30 (G1).  It has 12 different macros, 30 + zoas, two rock nems, 2 mini nems, purple tipped froggy, green favia, red/green blasto, three photo gorgs, and five fish which are:
Flame angel
Black cap Jawfish
Mystery wrasse
Hellfreaky fire fish
Swales swiss basslet



11/9/11

This is my first attempt at anything salty. After years of facination and obsession with reef tanks, I finally got an RSM 130D. Based on everthing I read, I always thought nano tanks weren't big enough to be stable and always were on the verge of crashing. Needless to say I stumbled onto this wonderful site and quickley learned that this was not so.

I was inspired by all the tanks on here, but became especially facinated with Stevie T's tank thread and how his tank evolved and how simple he made everthing. This gave me the confidence that I might be able accomplish a similar tank since I live in the deepest part of South Texas where reefing is almost unheard of, so the only support I could count on would be found right here on nano-reef.

So far I have the tank, built a rock structure and am in the process of building a cabinet that will store buckets of water and other stuff. Some really cool goodies have arrived and am waiting for a few more before I am wet.

Well enough babbling, here are some pics: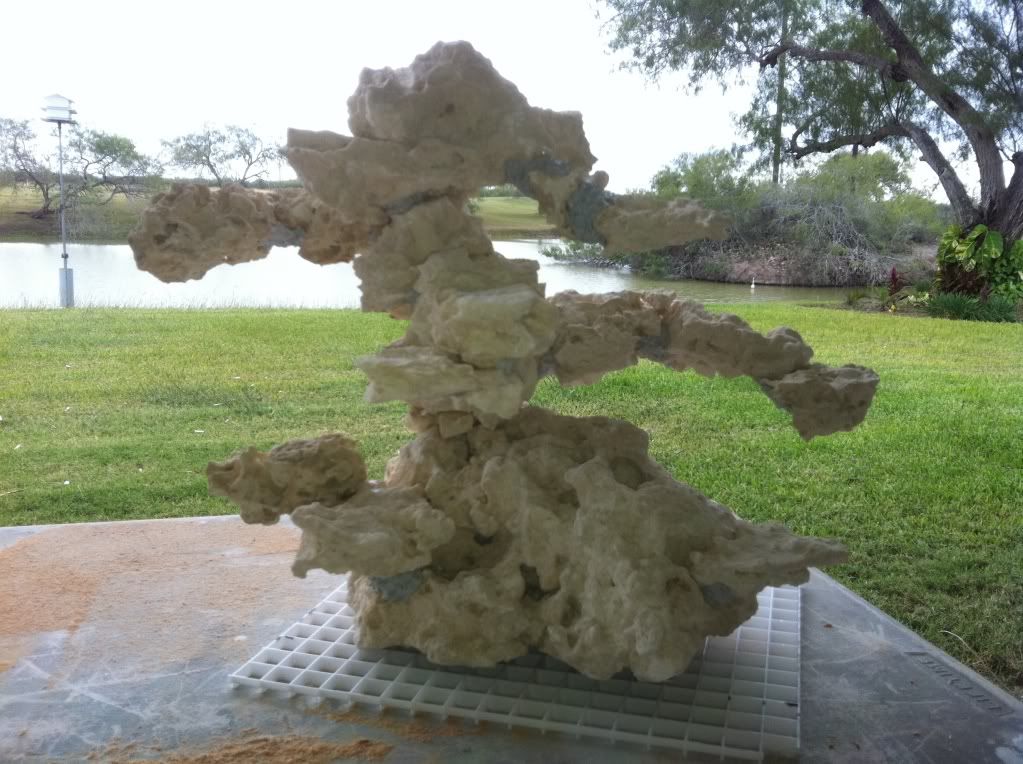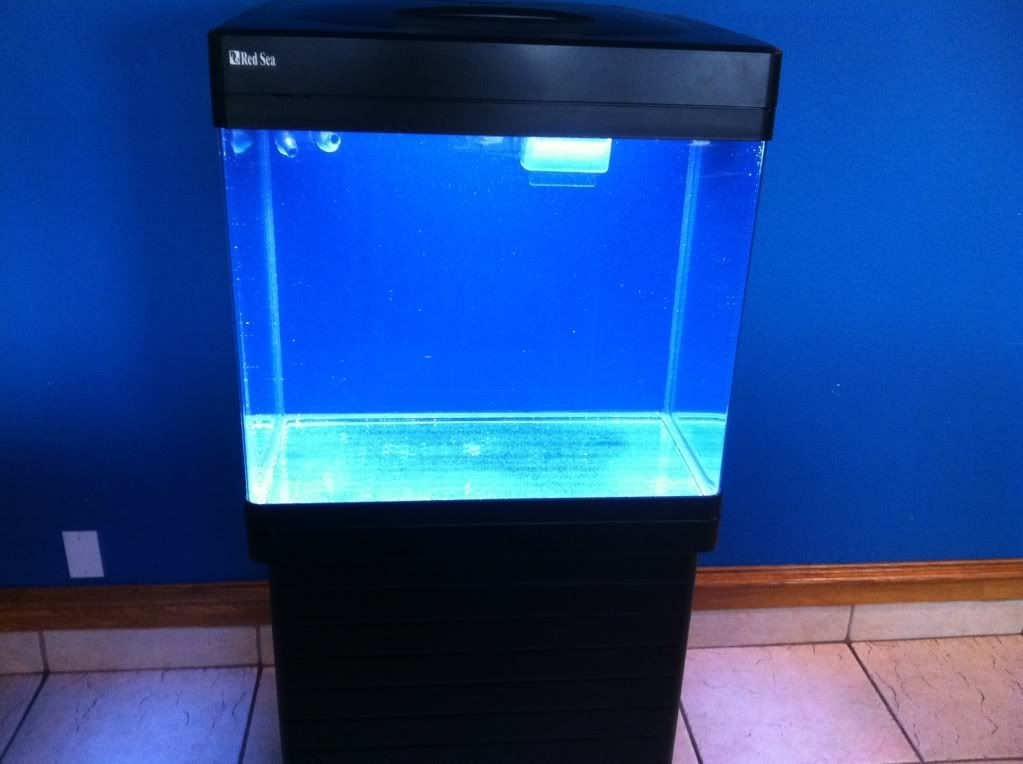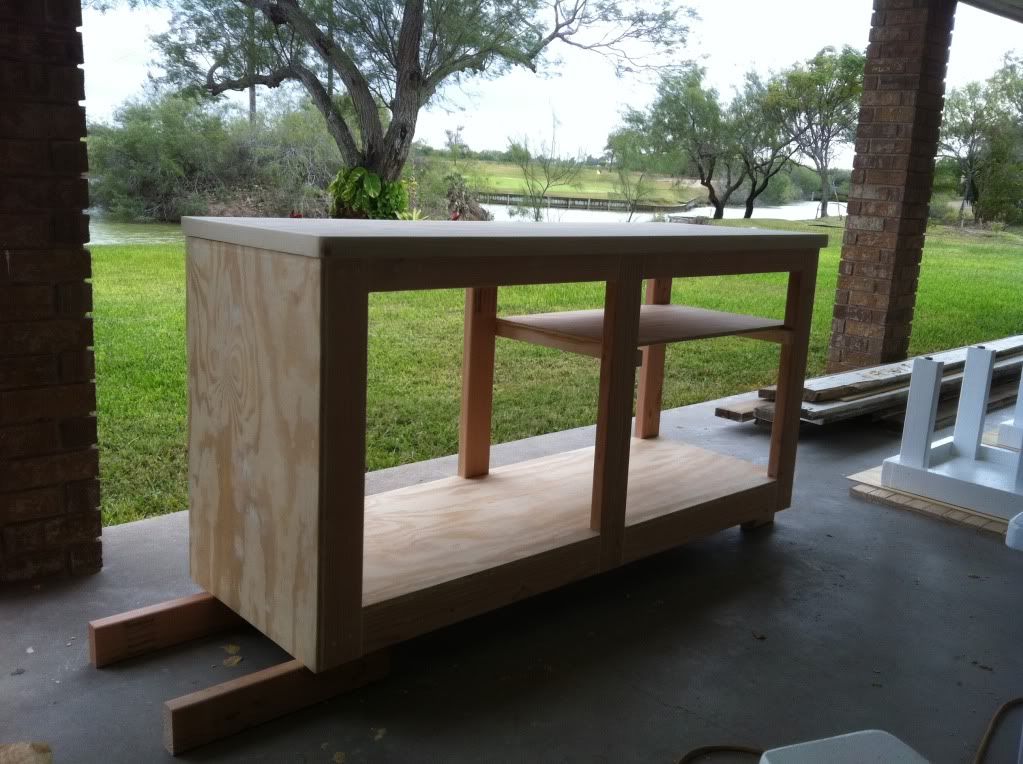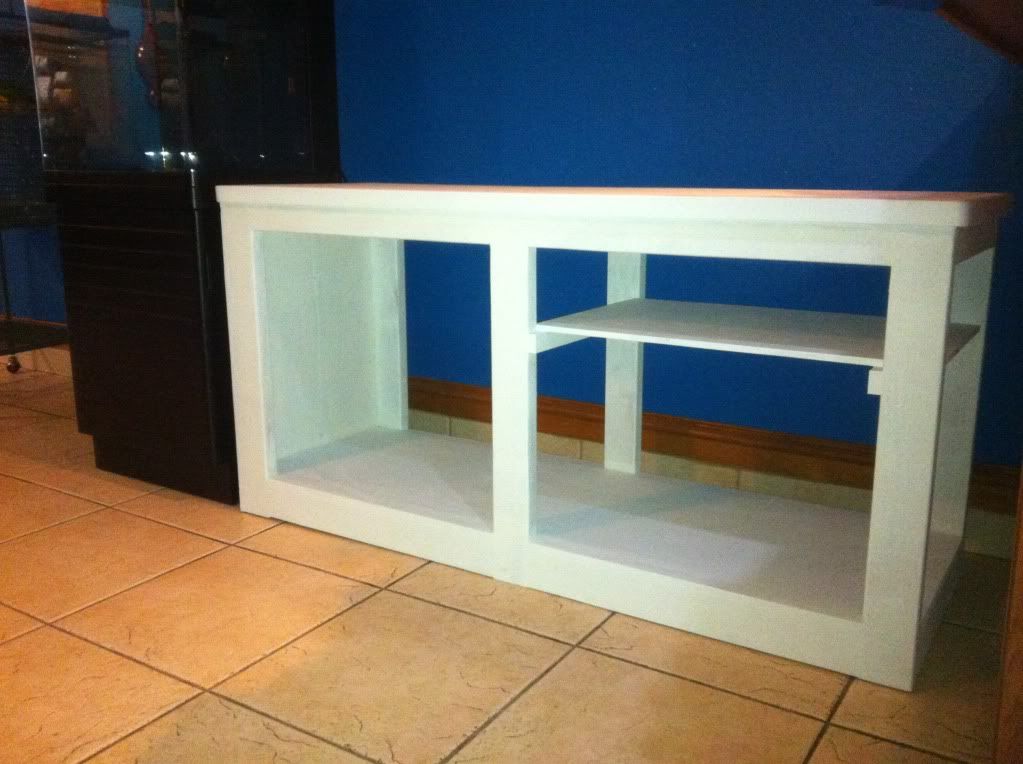 Edited by Spirofucci, 22 April 2013 - 03:13 PM.