When my tank arrived my wife said "What is that?" In my cool no big deal voice I replied "Just a cheap pico tank I got from Wal-Mart." Her reply..."Like Rosco P. Coltrane?" So I have decide to name my tank Rosco Pico.
I ordered the pico to have a little bit of reef at work. Then decide to join the contest. I have it set up at home now until I get it running smoothly and then will be packing it up and carting it to work for all my coworkers to enjoy.
Planning on keeping this very simple.
10/31/11:
2.5lbs live sand
1.5lbs live rock
Stock Filter
Stock light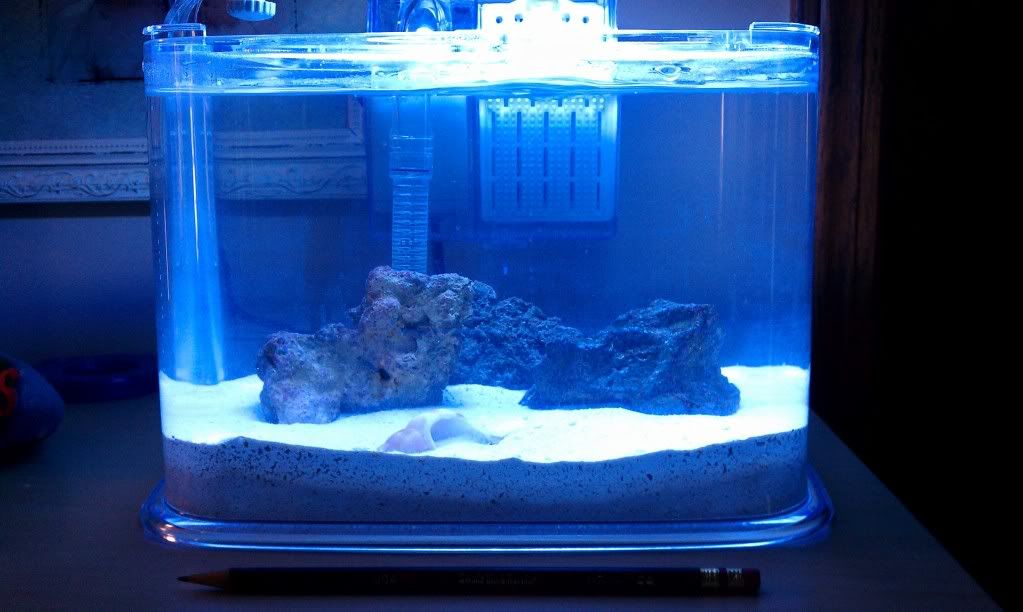 Don't seem to be getting a cycle, but didn't expect much since everything came from established tanks. I have seen pods on the glass in the mornings.
11/4/11:
Decided to add some trimmings from my main tank
Kenya Tree
GSP
Purple mushroom
Chaeto