Couldn't keep my little guy in a tupperware his whole life, lol.
I set up a small acrylic tank as a flow through system off of my main display and octo-proofed it last night. Currently has a very thin natural sand layer and a good pile of boulders in the middle made of 4-5 nice sized rocks sparsely covered with corynactis. This will be temporary until I get my 30 gallon 1" thick arcylic tank octo-proofed and setup inside the house. When thats up and running I'm going to go and take lots of pictures of the area I collected this guy from and duplicate that in his tank environment.
I tossed a handful of small live shrimp and a small shore crab in for him. He's still spooked and huddled in a corner but his color is back and he's breathing normally now that he's out of the tupperware prison,
Much better quality video as of 11/5/11
LINK TO VIDEO, OR CLICK ON PICTURE BELOW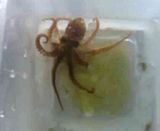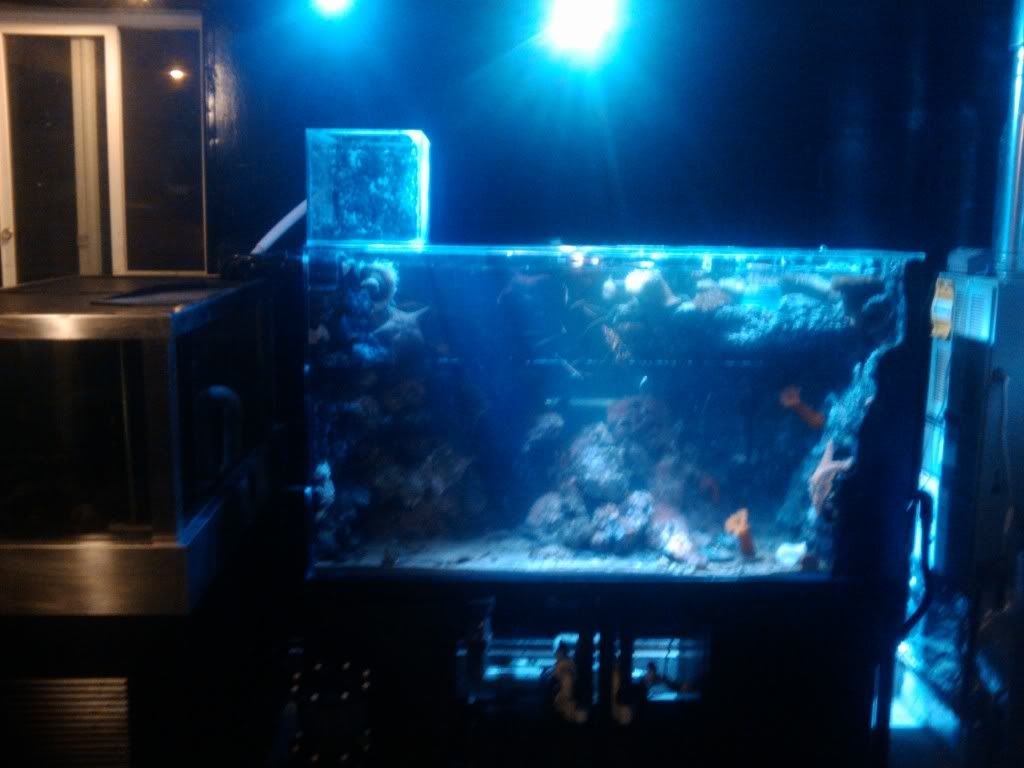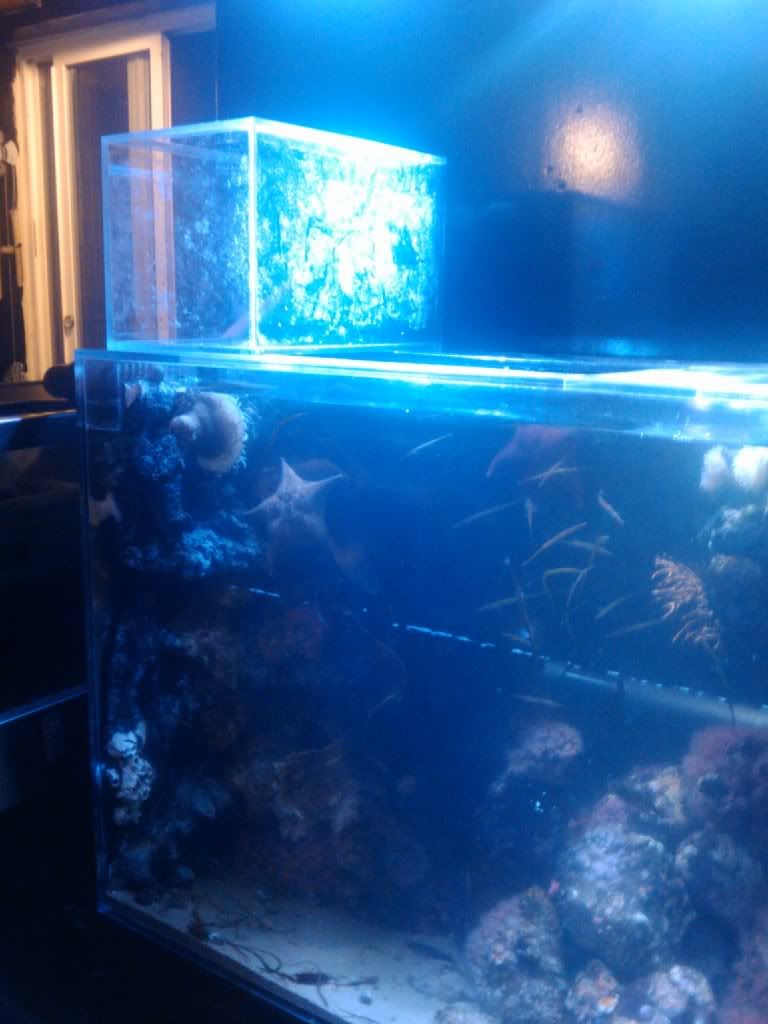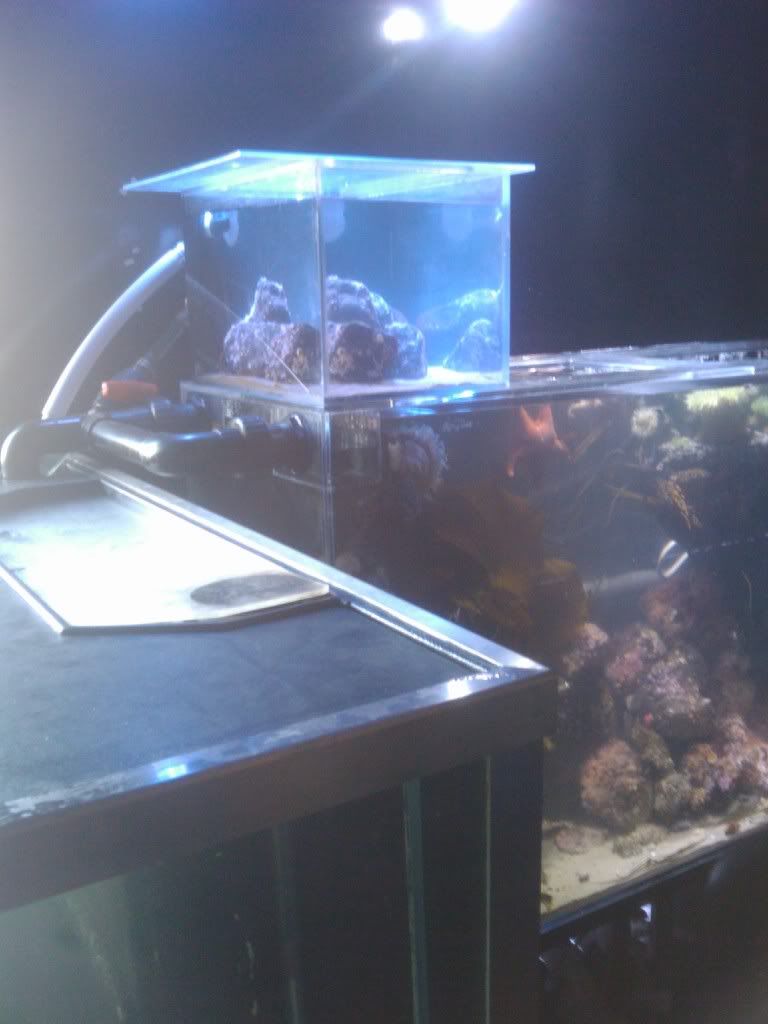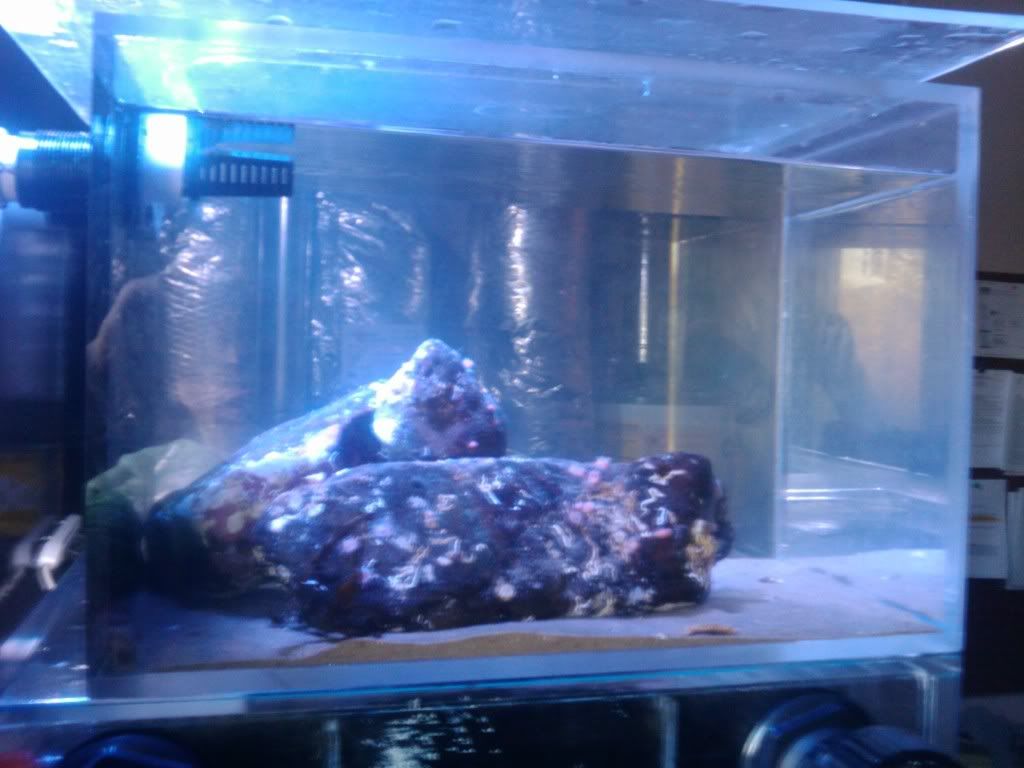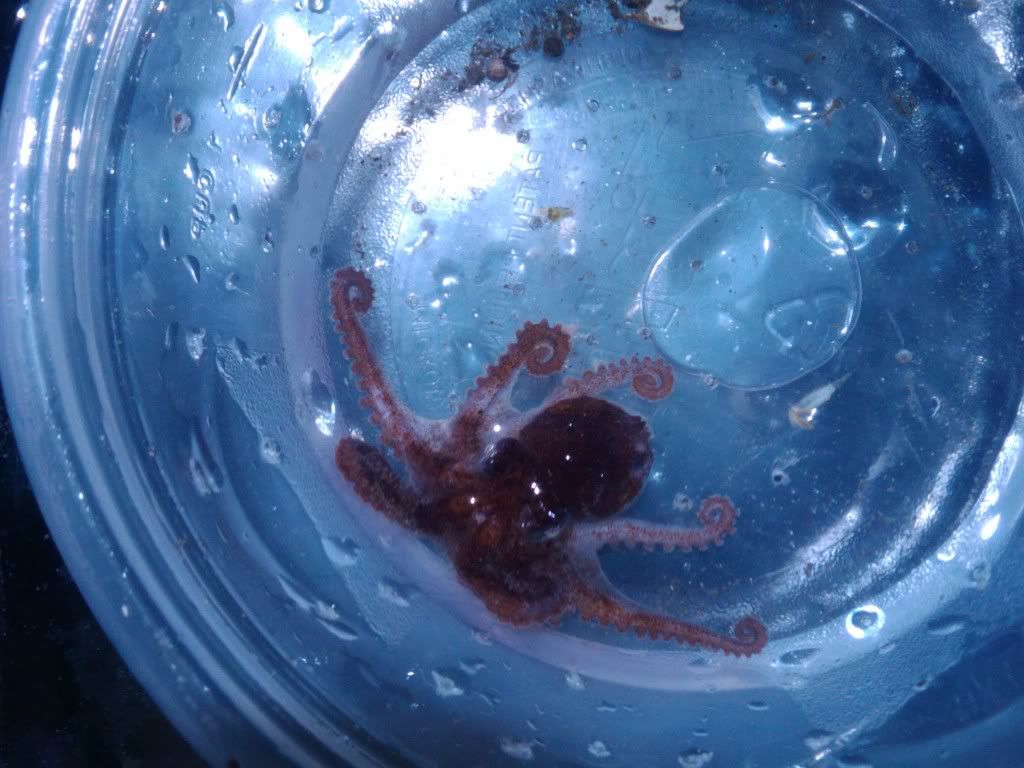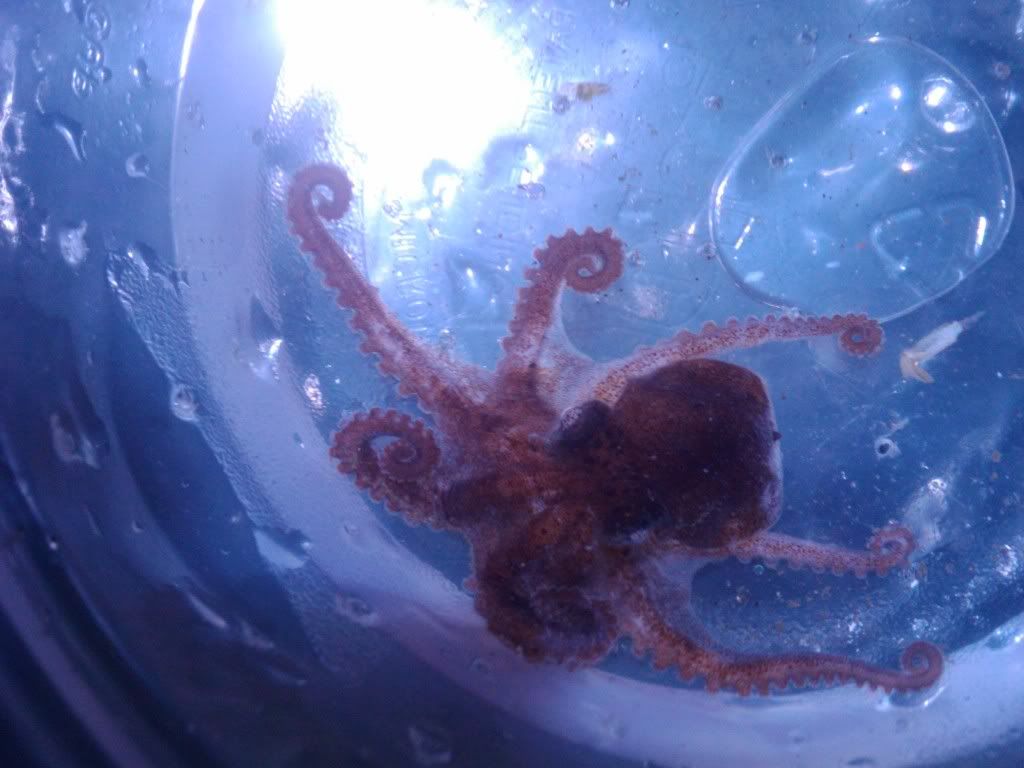 Edited by AquaticEngineer, 07 January 2012 - 08:34 PM.