WELCOME TO MY BUILD
FTS 1/3/12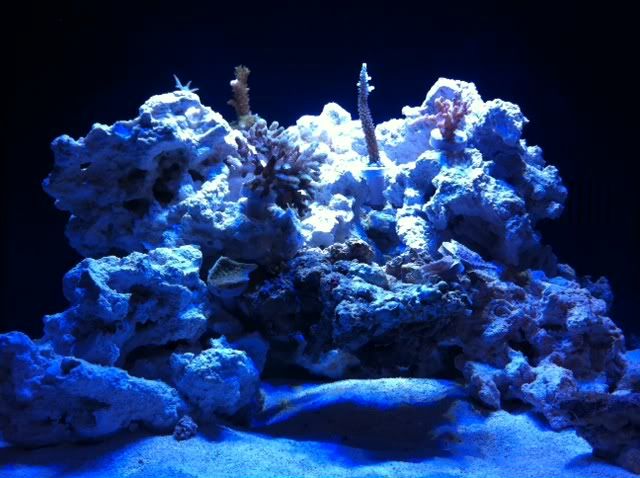 Specs:
Lighting:
Aqua Illumination Sol fitted into stock hood with two Silent X fans from RapidLed, also the AI unit controller mounted in cabinet
Filtration:
Tunze 9002 Skimmer; Media Rack from InTank
Circulation:
Maxijet 900, Vortech MP10es, Koralia 425 nano
Media:
BRS granulated Carbon, BRS GFO, Purigen
GUTTED( Everything marked with yellow paint needed to be shaved off to fit the system)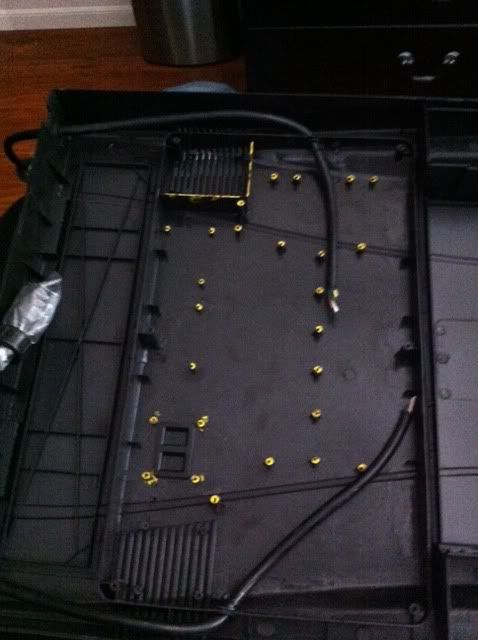 A hole was created for the AI unit fan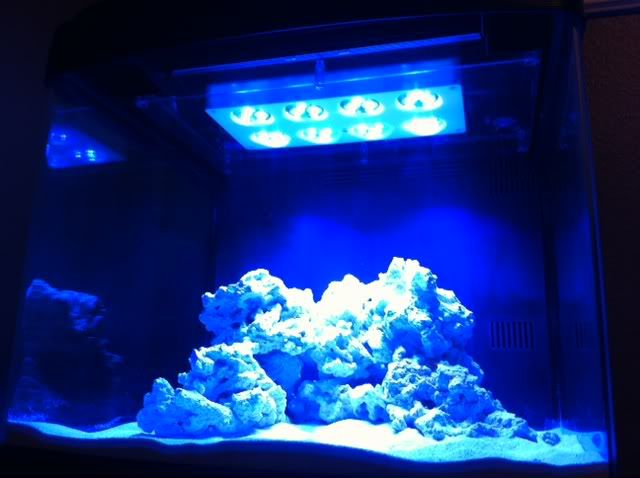 LET THERE BE LIGHT!
50% power!!!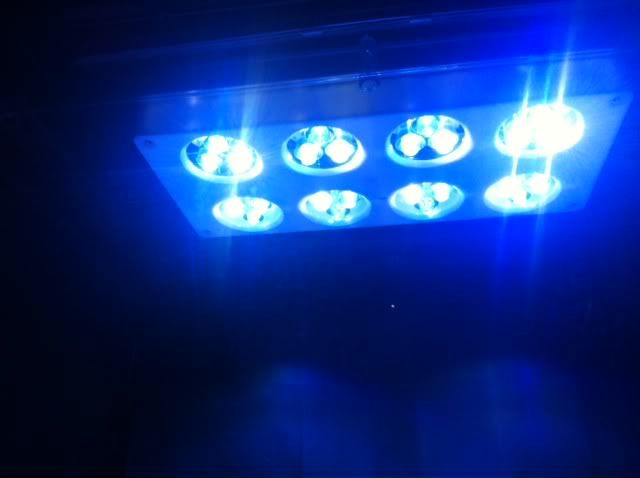 Edited by TheMac86, 04 January 2012 - 04:46 AM.