Had time to take some pics today, nothing special, but need to get back in the habit.
Clown goby perching on the rock. Cyano is way better after a couple day of black out, but still not gone. none of that purple is coraline.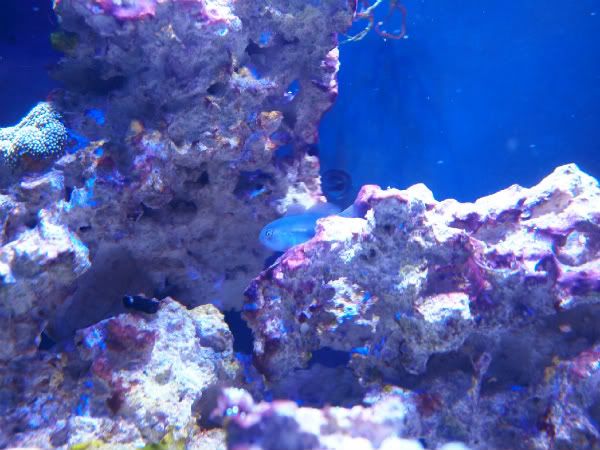 The other clown goby's been suctioning to the front corner of the glass for some reason. It's his new spot.
Hi fin goby is still chilling up front.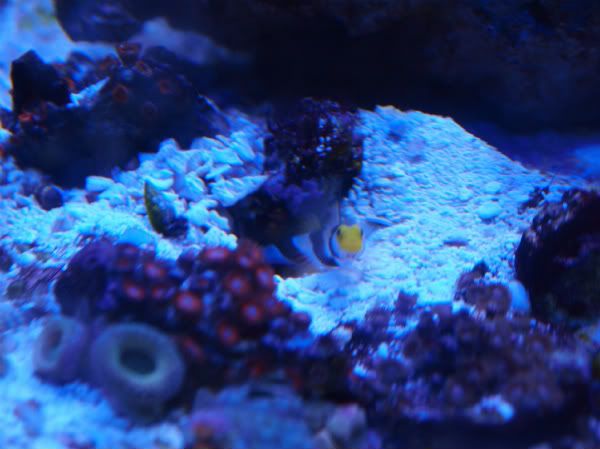 This is one of three "micro porcelain crabs' I got from reef cleaners. These guys are a lot less micro than I expected! They are basically the same size as the white porcelain crab and much, much faster. I will be keeping these guys well fed to avoid any fish-napping. This one happened to up-end the acan he was crawling on..