Hello and welcome to


4/20/12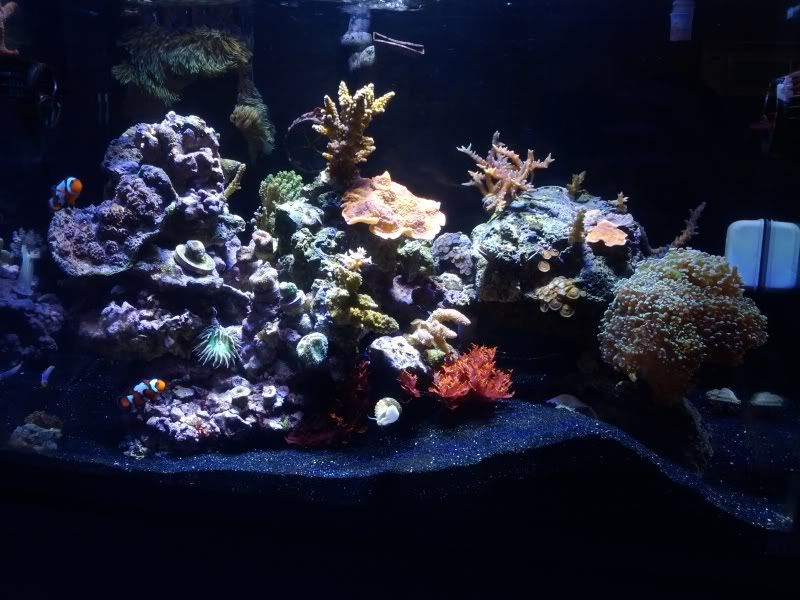 4/2/12
3/4/12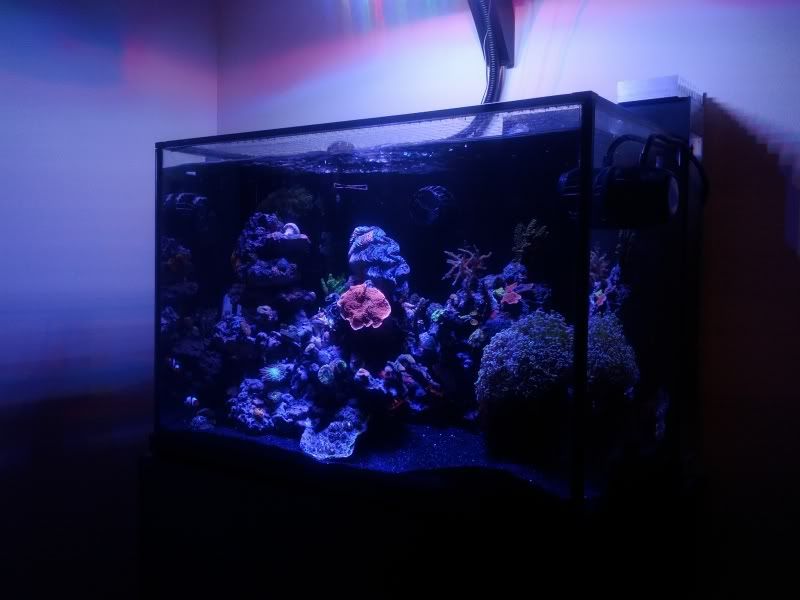 2/24/12
2/6/12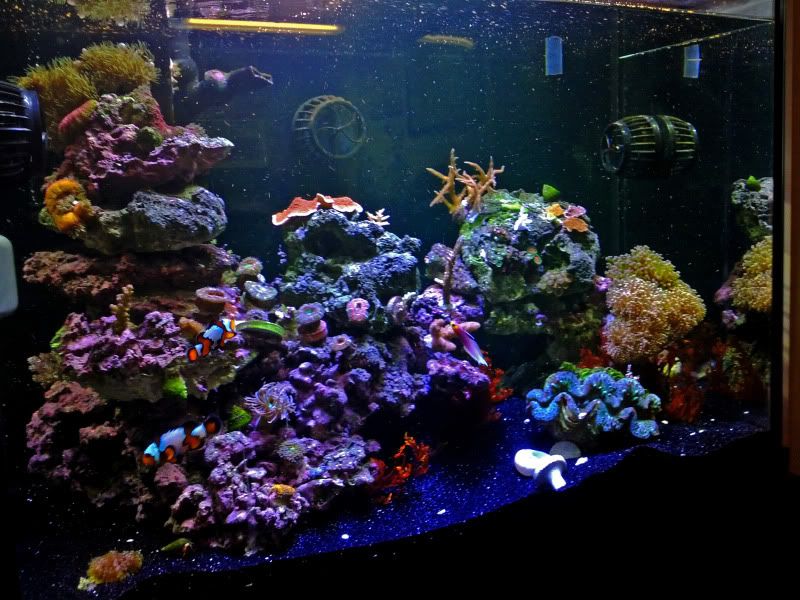 1/28/12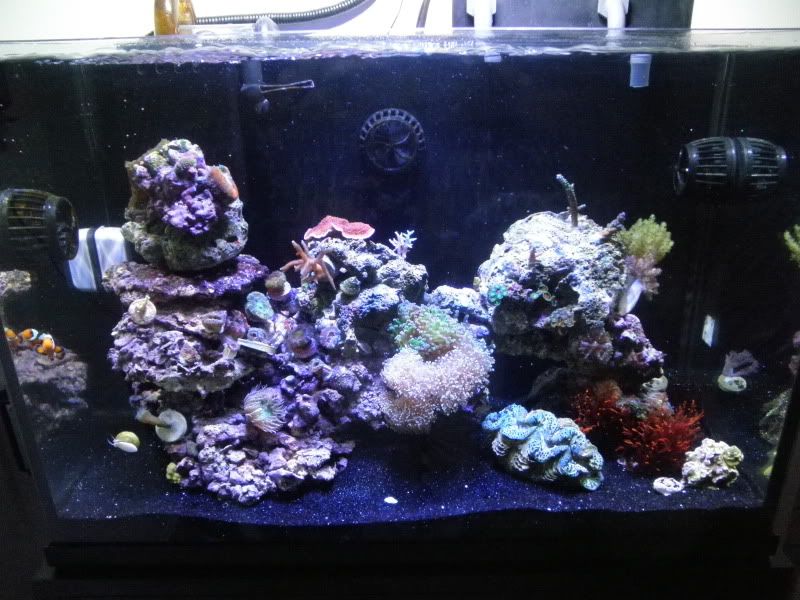 1/22
1/14/12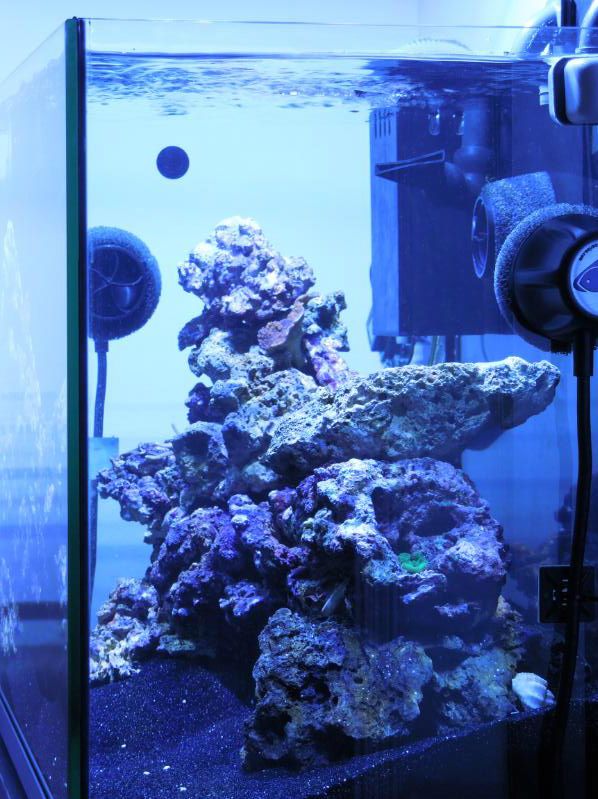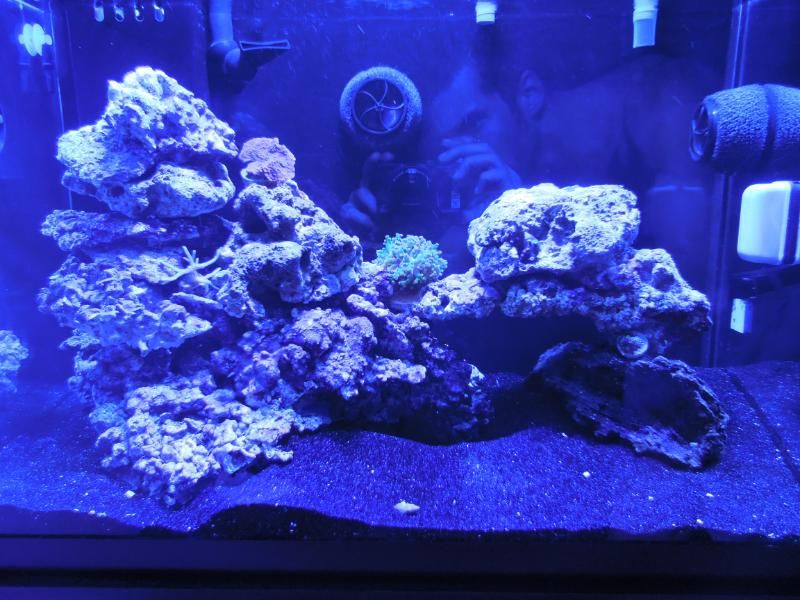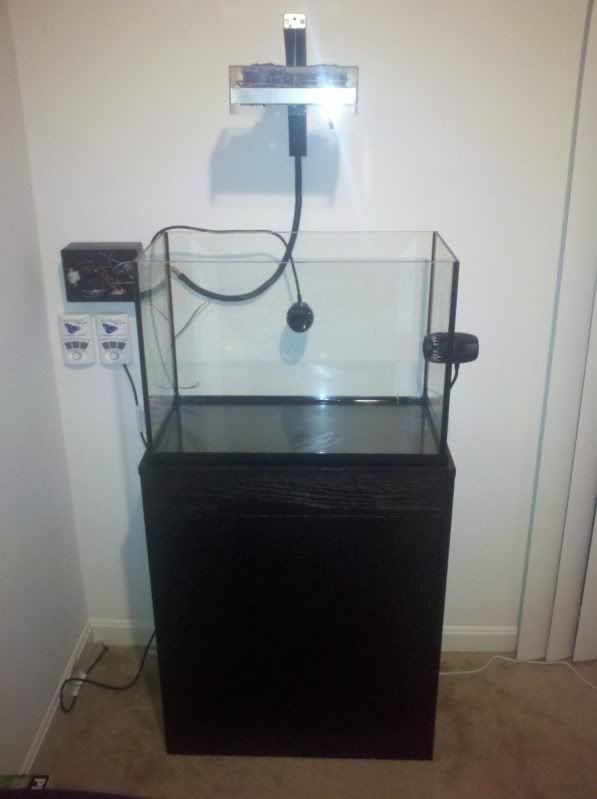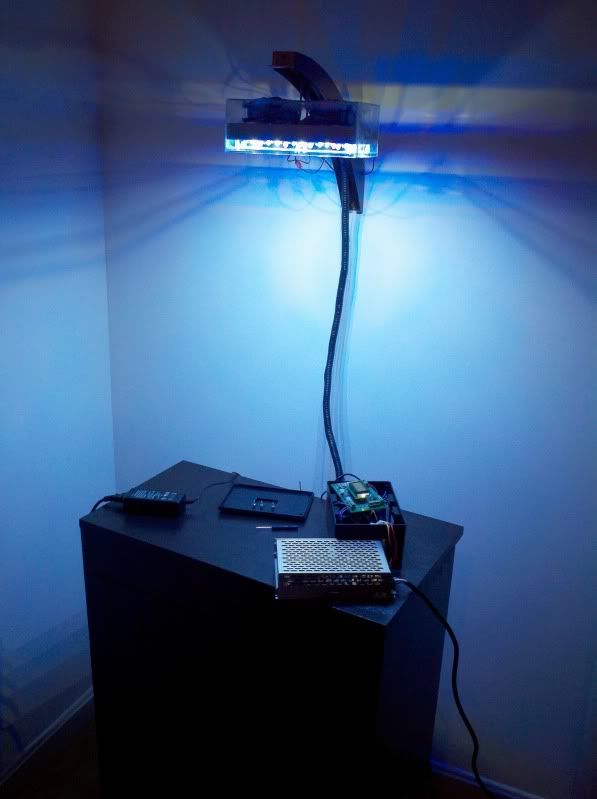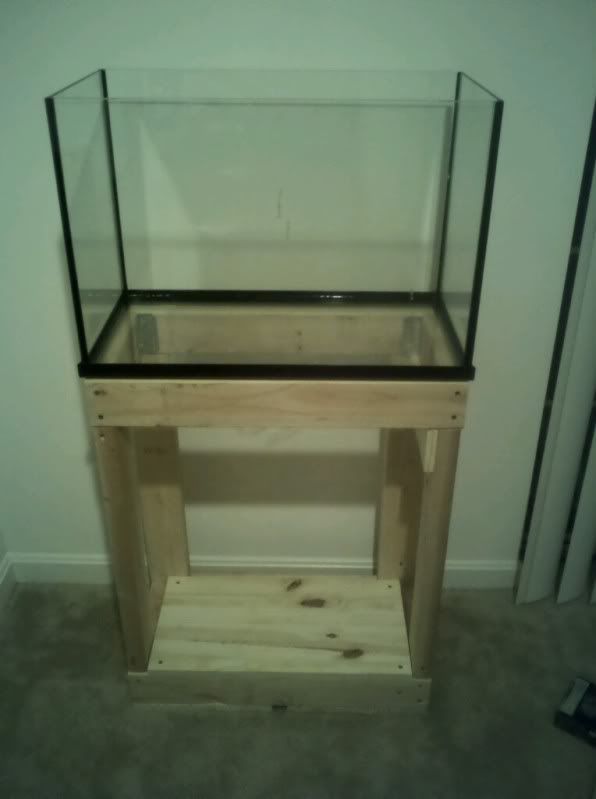 In Progress:
Waiting on a house
Prep for the 5 tank system I will be setting up
Params:
1.027 Specific Gravity
8.3 PH
0 Amonia, Nitrites
2ppm Nitrates
465ppm Calcium
12.6dkh Carbonate Alkalinity
1390ppm Magnesium
0.6ppm Phosphate
8ppm Stronium
410ppm Potassium
0.06ppm Iodine
0.15ppm Iron
Equiptment:
Reef Angel Controller w/PWM, Salinity, Wifi, & Vortech RF Modules, 3 Temp probes(Room, LEDS,Tank), PH probe - Will order secondary screen and ORP when it becomes available
2x Hydor Korialla Nano 240gph(one HOB fuge one for prepping Water Change)
3x Vortech MP10w
AC-10 Powerhead(gravity fed fuge feed pump)
Hydor Seltz L20(phosban reactor's pump)
Hydor Seltz L30(return pump)
2x Phosban 150 Reactors(one w/ Rowaphos, one with Seachem De-Nitrate)
Aqueon 150W Heater
AquaticLife Mini Internal Skimmer 115
Eshopes PF-Nano Overflow Box w/custom air bleeder hoffer gurgle buster & durso sump outlets
2Fuge LEDs - 2x Natural White 3000k led, 2x Red 660nm leds per fixture
Custom Display Pendant - 5 white xml-t6 5-8k @2100mA, 5 Royal Blue XP-E 445nm @ 1000mA, 5 Blue XP-E 470nm @ 1000mA,3 Ultra Violet 380nm @ 600mA, 6 True Violet 420nm @ 600mA, 4x Turquoise 495nm @ 600mA, 2x Deep Red 660nm @ 600mA. Controlled by Reef Angel with Full Year Seasonal Sunphase(Writtin by me using Carribean Reef rise/set times in Arduino) & Moonphase
Corals:
Softs
Watermelon Zoanthid
Radioactive Green Zoanthid
Batman Ricordea Florida
Halloween Ricordea Florida
Green Metallic Mushrooms(?)
Blue Ricordea Yuma
Ked's Reds Zaonthids
Joker Zoanthids
Blue Zoanthids
LPS
White Branching Frowspan Euphyllia
Green w/Purple Tip Frogspawn Euphyllia
13 Color morphs of Acanthastrea Lordhowensis
Pink Tentacle Duncanopsammia axifuga
SPS
Orange Montipora Capricornis
Tuquoise Acropora Loisettae
Royal Blue Acropora Tortuosa
Aqua w/ Violet Polyp Acropora Tenuis
Purple Polyp Seriatopora hystrix (Birdsnest)
Ponape Seriatopora hystrix (Birdsnest)
Rainbow Acropora Spathulata
Teal Acropora Loisettae
Inverts:
30+ Feather Dusters
3 Cerith Snails
11Asteria Snails(I like to fall on my back and die thank god they were free snails lol)
1 Super Tonga Nassarius Snails
9 Nassarius Snails
3 Hermit Crab
Neon Purple, Blue & Regular Red Bristle Worms
3" Tiger Pistol Shrimp
Trio of Pom-Pom Crabs
Quartet of Sexy Shrimp
Chrismas Maxi Mini Anemone
Fireball Maxi Mini Anemone
Fushcia Maxi Mini Anemone
Pink Tridacna Maxima
Fish:
2.5" Gold Assesor
4" Suntail Goby
2.5" ORA Red Mandarin Male
2" Helfrich's Firefish
2.5" Pair of Black Ice Clowns
Macro Algae
Dragon Tongue
3 types of Cheatomopha(Thread, Spaghetti & Silly string thickness')
Maintenance:
Daily:
Dose 1/4 cup live phyto. 1/8 cup in morning 1/8 cup at night
Feed fish & inverts a variety of Live/Pellet/Flake/Frozen/Freeze Dried
Weekly:
Clean glass
Clean Skimmer cup
Wash out filtersock
Clean Vortech, Return & Reactor Pump sponges w/ boiling water & distilled white vinegar
Bi-Weekly
Change post Filtersock & Post skimmer Filter floss
Run Carbon in a bag for 2 days to clear up odor
Bi-monthly
Change RowaPhos
Clean reactors
Rinse debris from Seachem de-Nitrate
Edited by Deckoz2302, 20 April 2012 - 05:09 PM.