Current FTS: Sep 2013: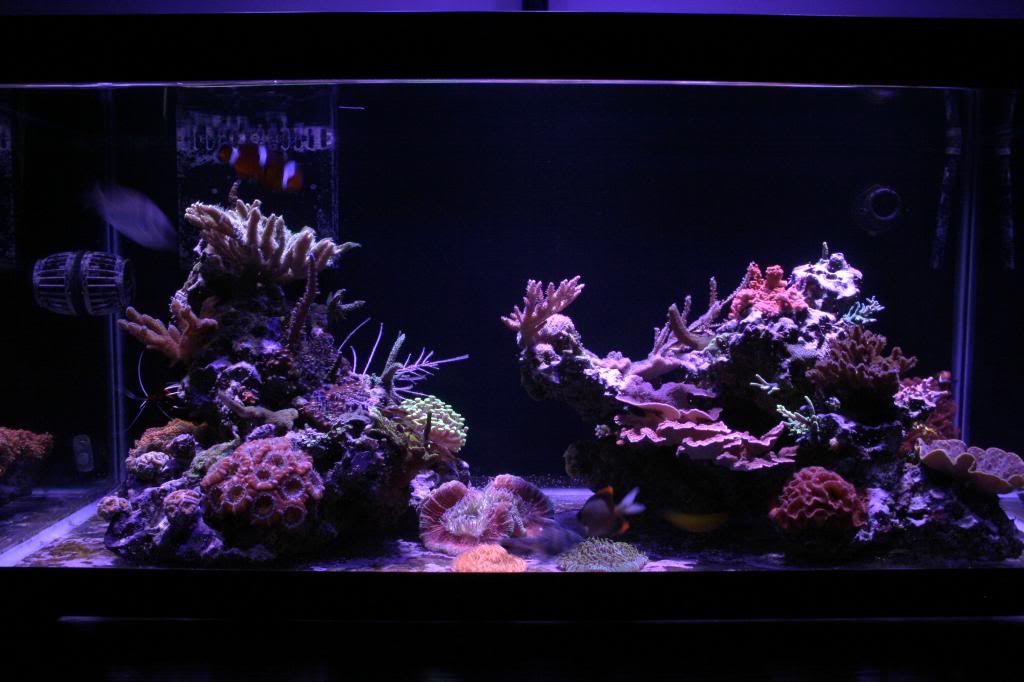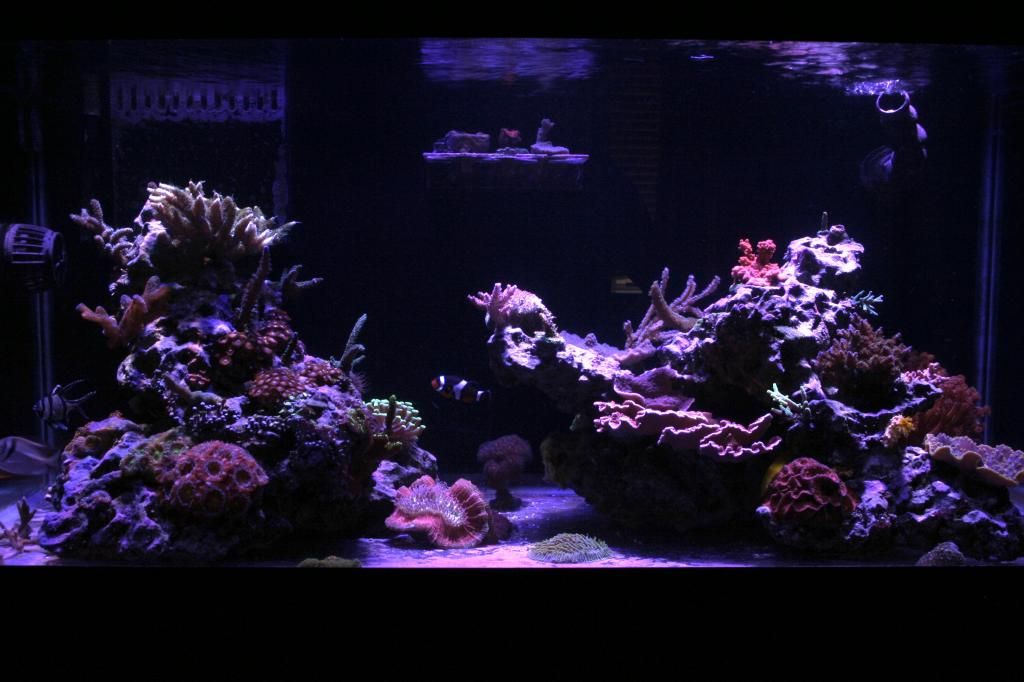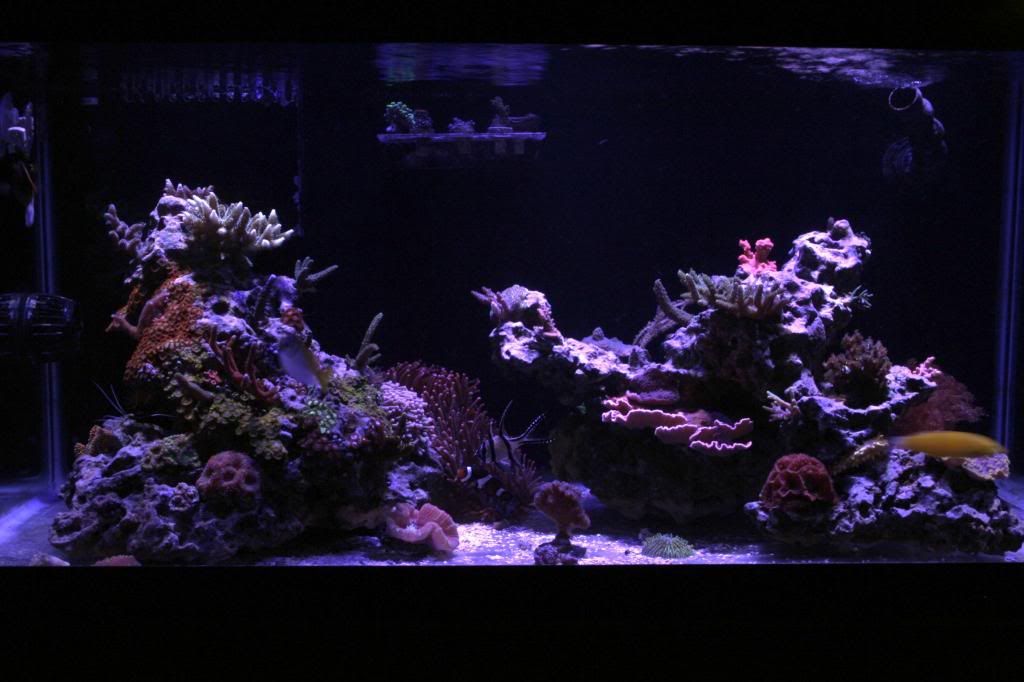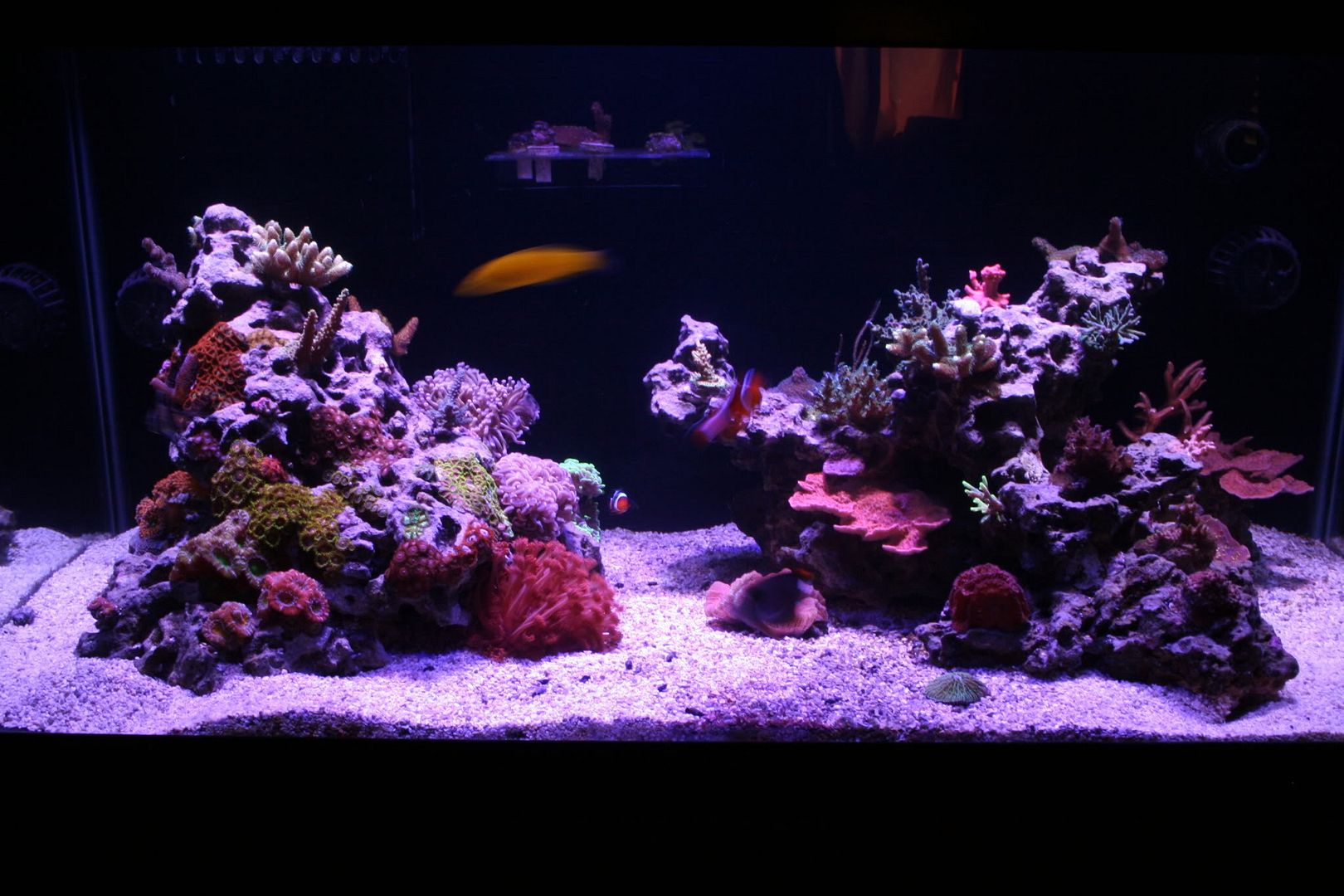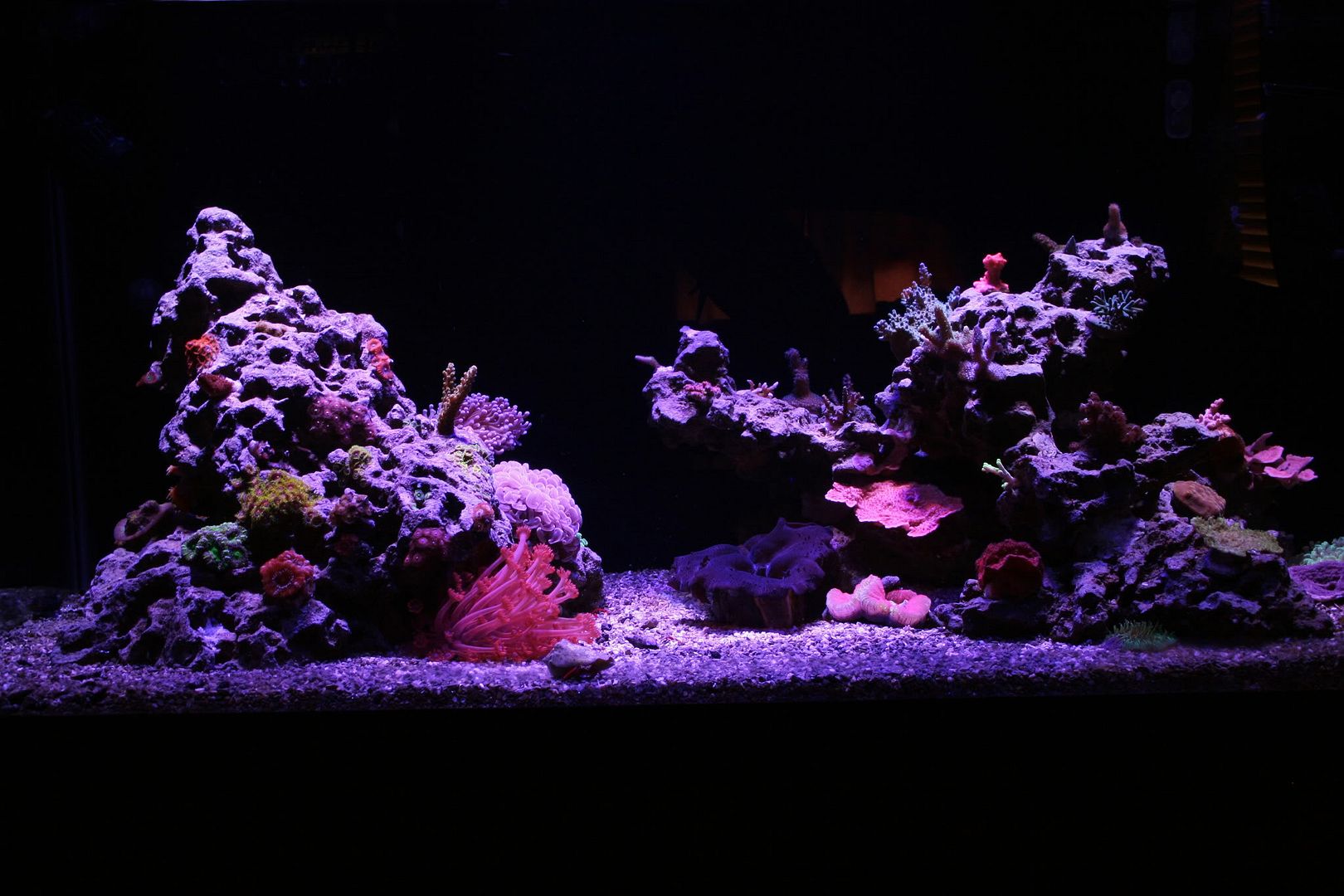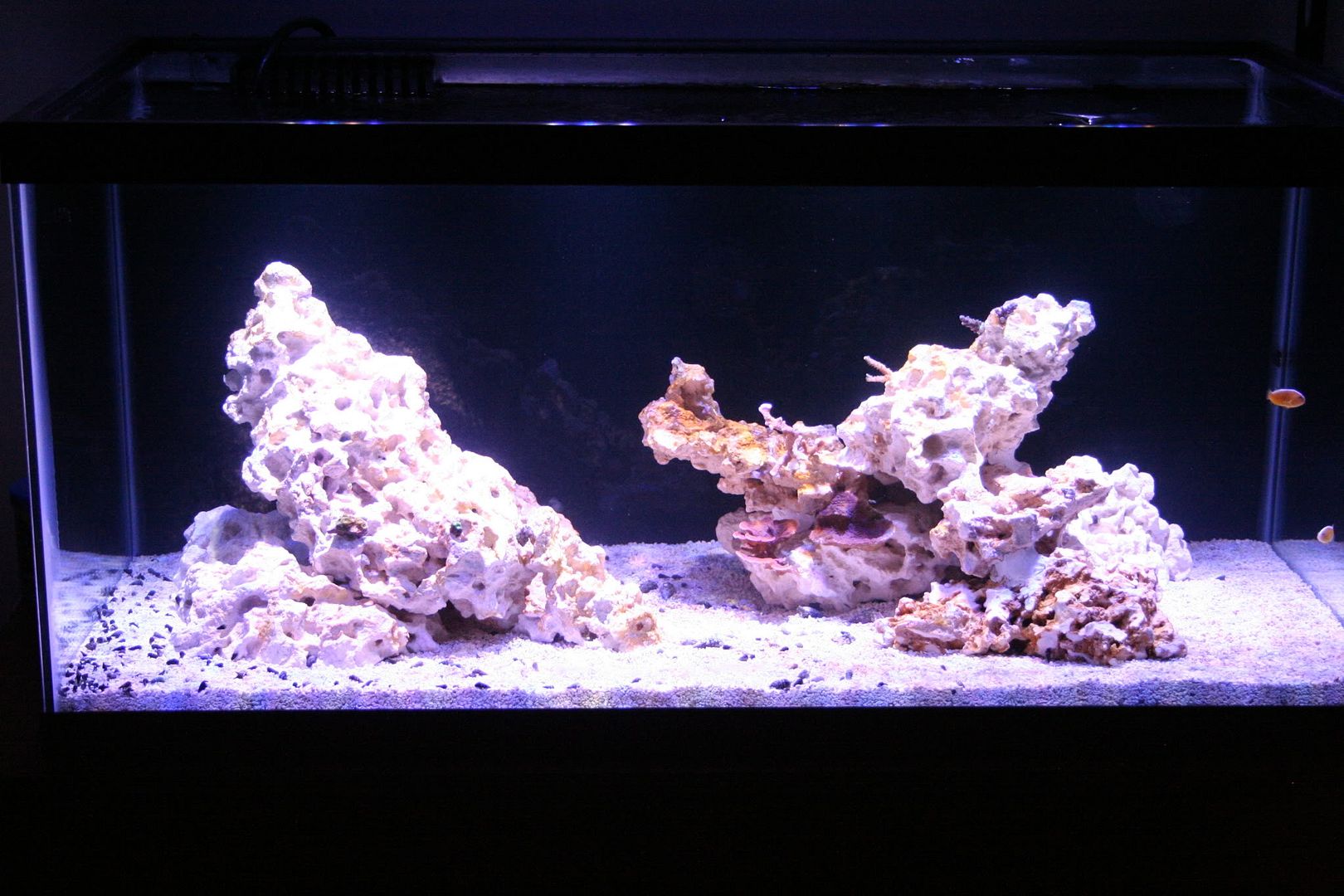 Equipment list:

Tank: 40B from Petco
Stand: Retro Antique Buffet (Soon to be upgraded)
Sump: Cadlights Glass 18G (soon to be upgraded to another 40B)
Heater: Fluval M 200W
Skimmer: SWC 150 COne
Return Pump: Lifeguard QuietOne 2200
Overflow: Glass Holes 700gph reduced to 1"
Return: 3/4" kit from Glass Holes with some loc line
Lighting: Custom mounting solution using 3/4" EMT with some E26 Socket Studio lighting fixtures I found. 5 PAR 38 RapidLED.
Flow: MP10 x2
Controller: Haven't decided yet.

Livestock:

Live Rock: Picked up the dry rock from reef cleaners.
Sand: 40lbs of special grade Arag + 20lbs more 11/2012
Fish: 2 Oc Clowns, 1 Tomini Tang , 2 Bangaii Card, Yellow Canary Wrasse, Yellow Watchman
Coral etc: Misc Zoanthids, Palythoa, Montipora Capricornis, Setosa, Spongodes, Tenuis, suharsoni, branching/meteor shower cyphastrea, misc Acros, ORA red Goniopora, misc euph, dendros Florida Ricordia, Yuma Ricordia, tubinaria, seriatopora, fungia, wellsophyllia, acan lords, gorgonian.

Now for some Progress!

When we got the stand back from the soon to be father in law who thankfully is a great carpenter. He managed to cut the faces off the drawers and turned it into a full door that still looks like the original 3 drawers.
I also helped him reinforce it on the back and bottom to help disperse weight.




Started chipping away at the glass holes.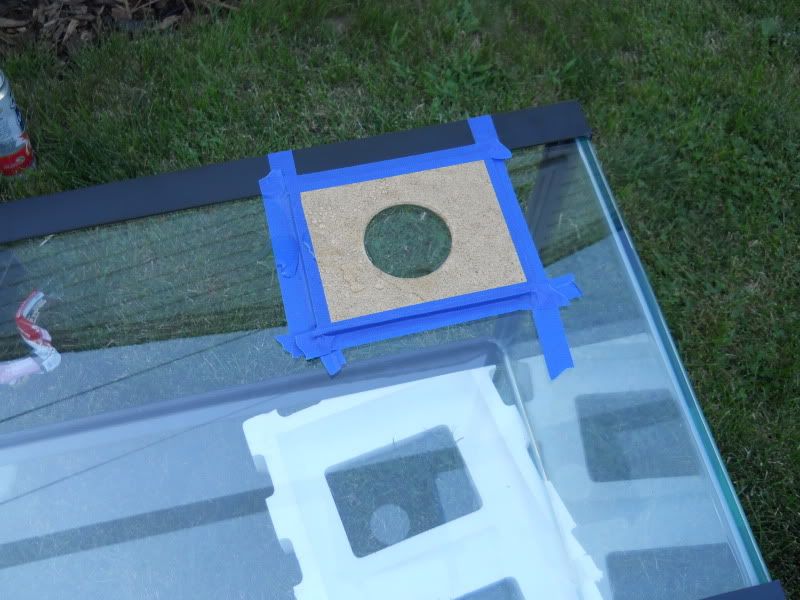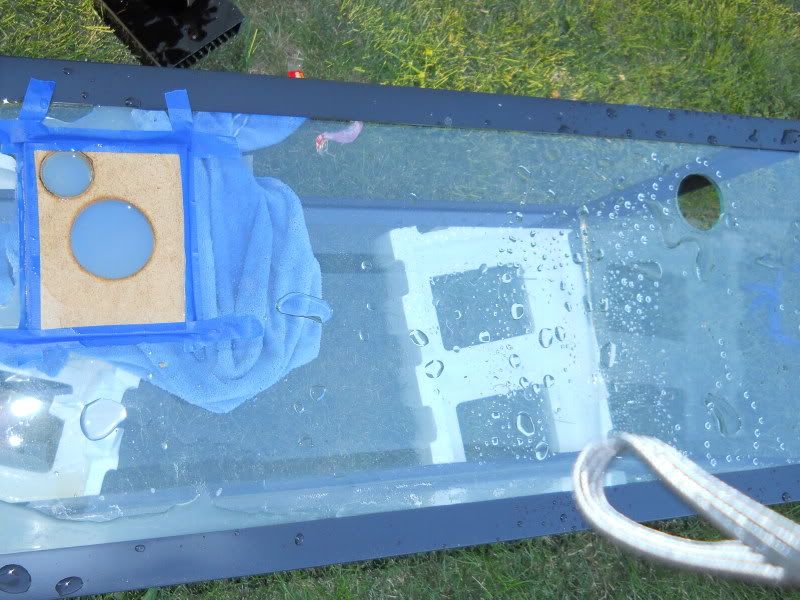 Took a few breaks just like they suggested!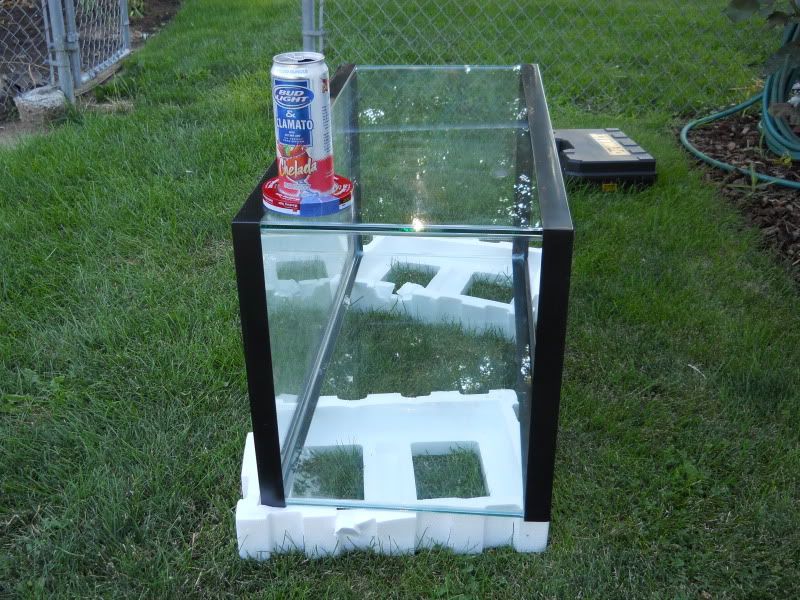 Success!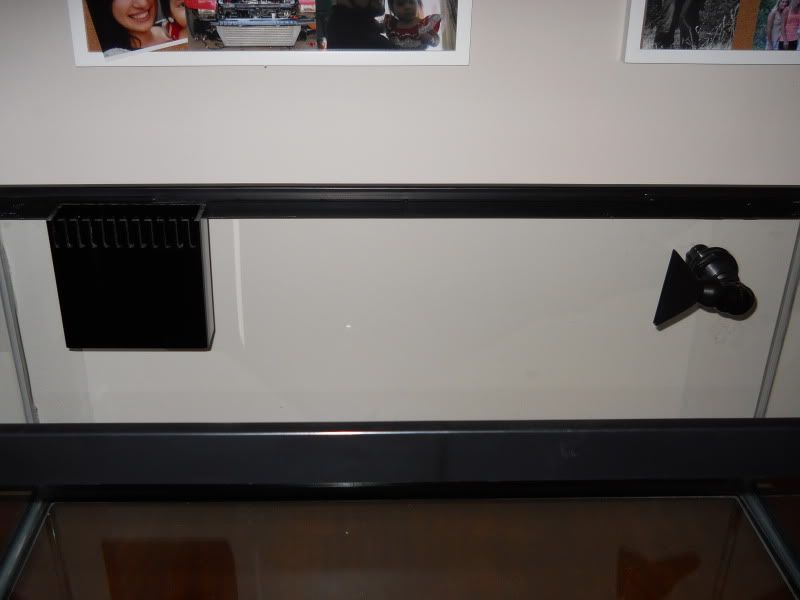 Sump showed up. Nice product.....trying to get a tracking update...not so nice.




Started drilling some holes!




Plumbing.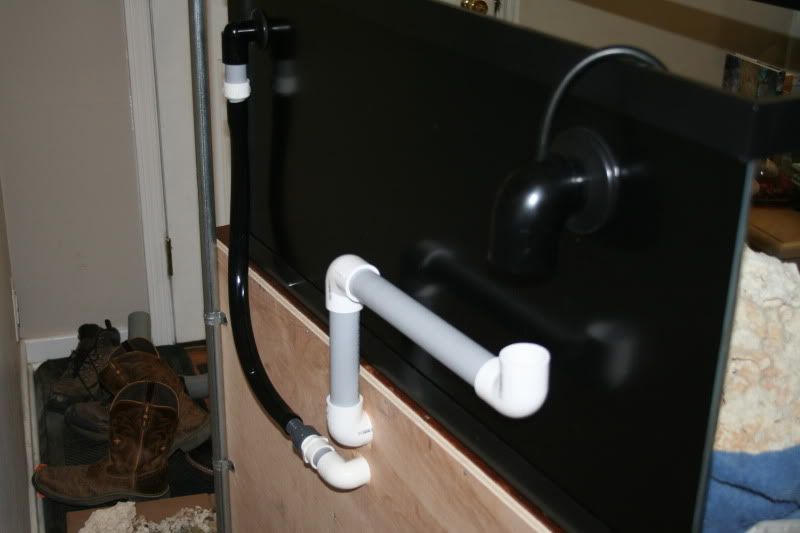 Quickly turned into a work site.




Sump Area.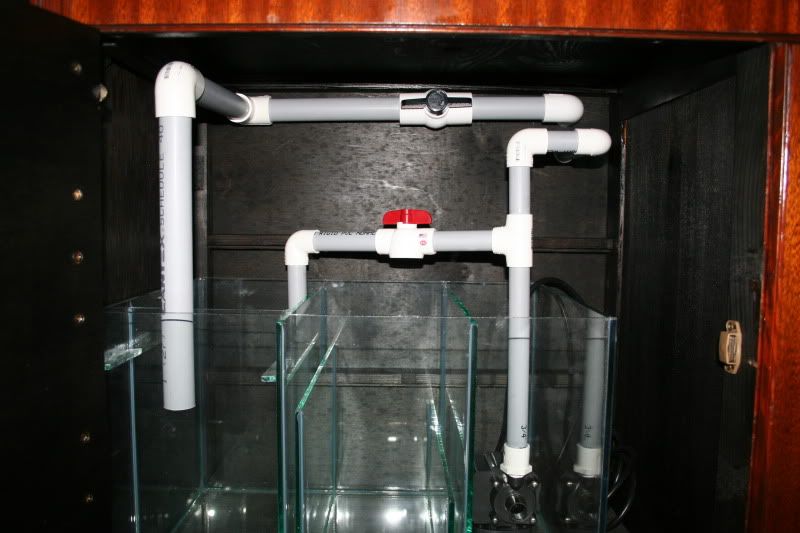 Sand gets here wed. Will do a leak test soon and get the scape done and start the cycle.
Edited by KissMyDSM, 04 September 2013 - 07:09 PM.