FTS August 15, 2012
FTS March 3, 2012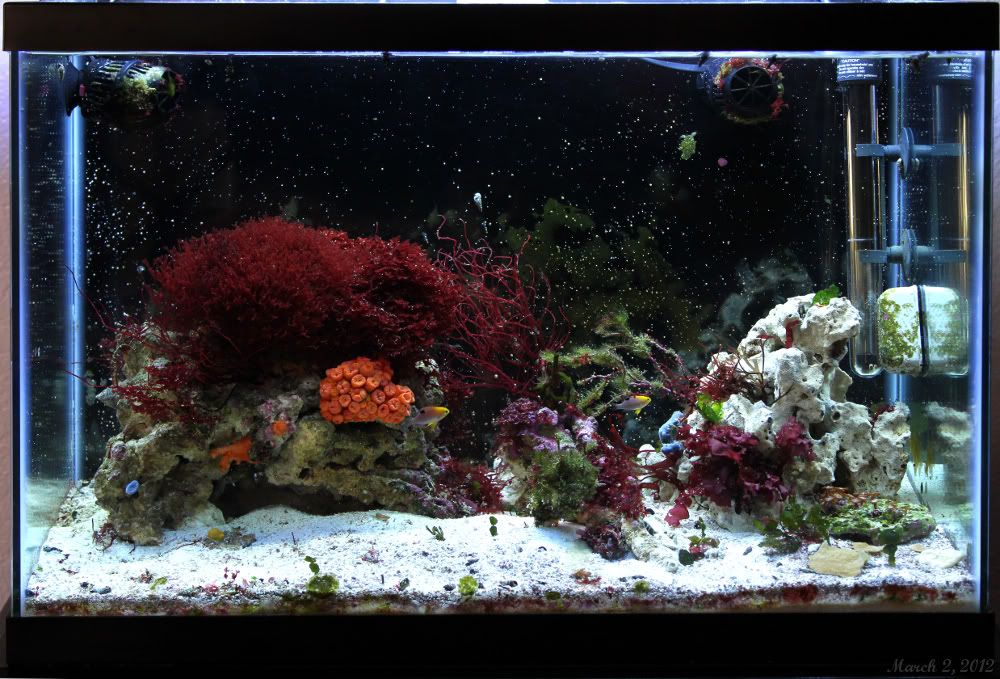 FTS October 14, 2011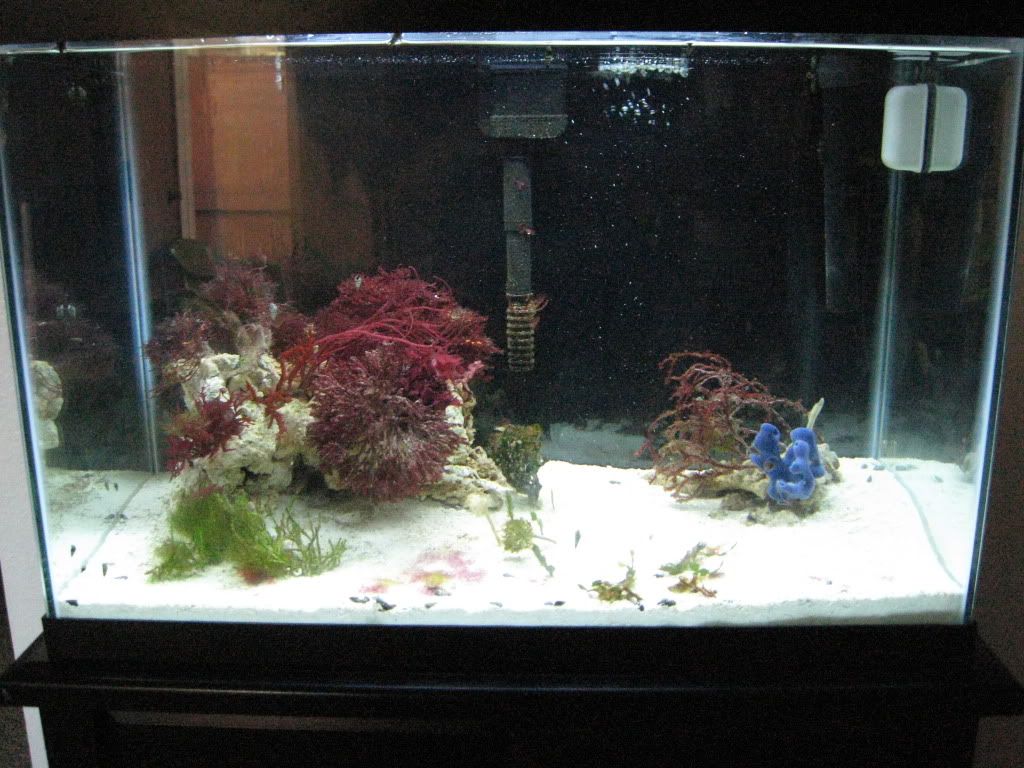 FTS September 21, 2011
FTS September 2 2011
Macros:

Titan algae (Titanophora sp.)
Red gracilaria
Halimeda sp.
Dragon's breath
Red grape (Botryocladia sp.)
Codium sp.
Blue ochtodes
Pencil cap (Penicillus capitatus)
Yellow Eucheuma
Palm caulerpa (Caulerpa paspaloides)
Cymopolia barbata
NPS
Red finger gorgonian
Yellow finger gorgonian
Tubastraea sp. (5 polyp yellow colony, 75+ polyp orange colony, 30+ polyp orange branching colony)
Orange flower tree (Scleronepthya sp.)
Blue sponge
Various non-colonial tunicates (clear, purple, yellow)
----------------------------------------------------------------------------------------
Original post:
I've had this tank as freshwater for 10 years
But I doesn't interest me nearly as much as my reef, so I'm taking it down and converting it to saltwater for this awesome painted angler: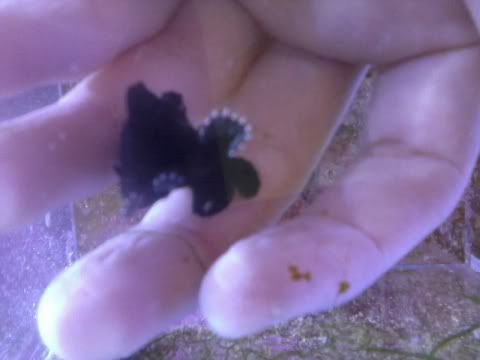 The fish are being taken to an LFS tomorrow and then I will take down the tank and set it up as a saltwater. I already have pretty much everything I need, except for a small powerhead and liverock, which I will pick up on monday. I'm also replacing the tank because it is after all a decade old. It has a few scratches and the silicon is stained from methylene blue and has a TON of bubbles in it.
I'll post pics soon
Edited by altolamprologus, 11 September 2012 - 08:09 PM.