Just did a switch to the 40b on Tuesday Pics on page 4
9-9-11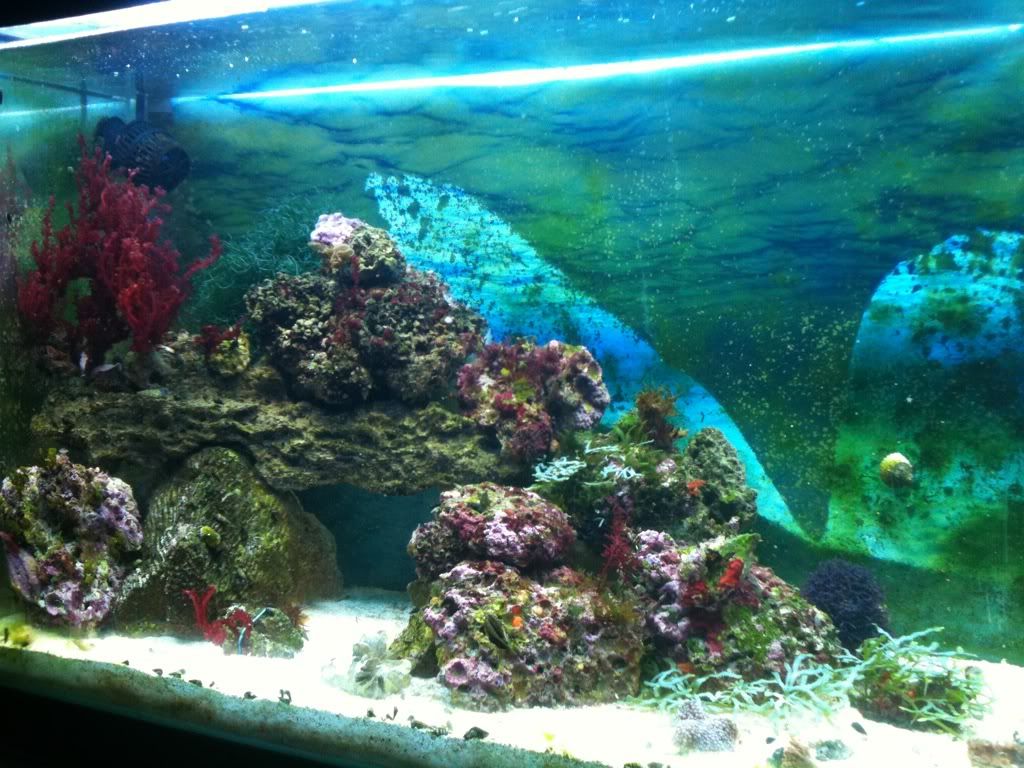 11-4-11
1-3-12
1-12-12
2-9-12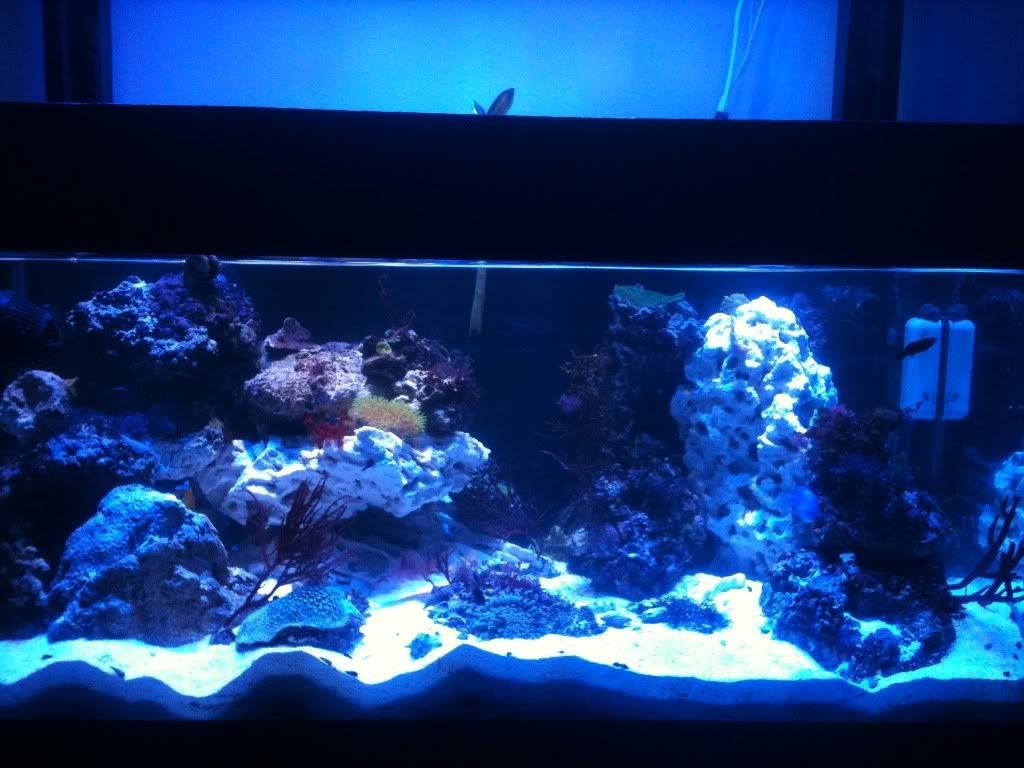 3-21-12
Fish
Scooter Blenny
Orange Spot Goby
Algae Blenny
Royal
Gramma
Perc. Clownfish
2 Black Molly's
Inverts
1 Pom Pom Crab
1 Porcelain Crab
1 Anemone Crab
1 Candy striped Pistol Shrimp
1 Skunk Cleaner Shrimp
1 Peppermint shrimp
1 White leg hermit
6 Blue leg hermit
100 Dwarf ceriths
15 Larger certihs
1 Fighting conch
15 Nassarius snails
4 Astrea snail
Tons of Limpets
Couple unidentified snails.
Coral
Red Monti cap
Green Monti Cap
Purple Monti Cap
Purple Goniopora
Purple Gorg.
Blasto
Neon Trumpets
Green Star Polyps
Pink Star Polyps
Branching Hammer Coral
Balanophyllia
Blue Ricordea Florida
Green Ricordea Florida
Pink-yellow Ricordea Yuma
Purple Mushrooms 10
Red Mushrooms 2
Zoas
Macro Algae
Caulerpa Racemosa (Grape)
Caulerpa Peltata (Suction Cup)
Caulerpa Sertulariodes (Featjer
Caulerpa Taxifolia (Fern)
Caulerpa Serrulata
Caulerpa Virticilata
Codium Sp.
Cymopolia Barbata
Dictoya Sp
Padina Sp (Scroll)
Sargassum Hystrix
Sargassum Playcarpum
Botryocladia Sp. (Red Grape)
Gelidium Sp.
Gracilaria Parvisipora
Gracilaria Tikvahiae
Gracilaria Hayi
Halymenia Elongata
Blue Ochtodes
Eucheuma Spinosum
Titanophora Sp (Red Titan)
Scinia Sp.
Fuchea Sp.
Others that I have no ID
Im always looking for more macros, if your selling something I dont have send me a pm maybe ill buy it or we can do a trade
Edited by drunkenmonk21, 30 April 2012 - 07:00 PM.