Background
Hello Nano-Reef.com! Its been almost 2 years of not having a reef system and I have gotten the bug again. I am starting a new system using everything I learned from my last reefing experience and doing many things differently as well...
2/26/12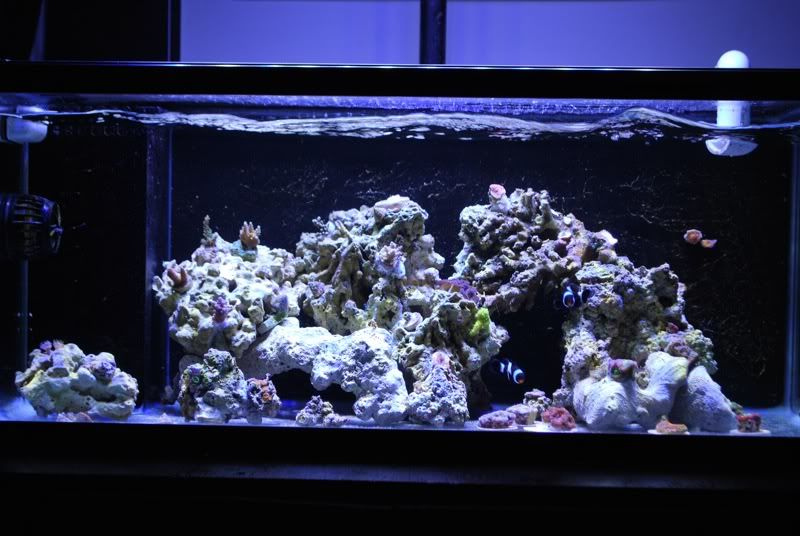 2/15/12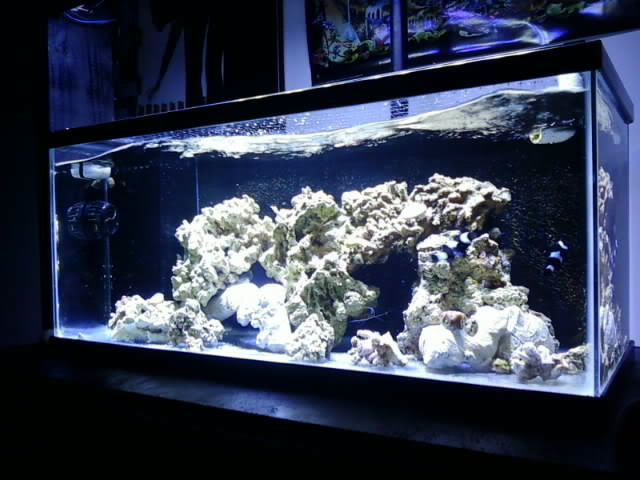 10/6/11
8/26/11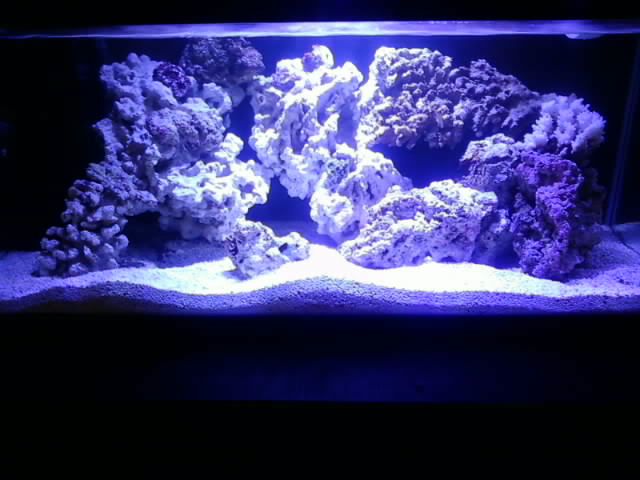 *These were my original plans, many things change as our tank and experience evolves
Equipment
20 Gallon Long Display Tank - w/ overflow box in back left corner and 1" bulkhead
20 Gallon Long DIY Sump/Refugium
DIY Tank Stand
DIY Lighting System using 3 Evil66 Par38 Spotlight LEDS
Koralia Nano 425 - Upgrading to Vortech MP10 after cycling and a good payday
Hydor Seltz L40 Return Pump from Sump
Clip on fixture w/ CFL bulb for growing Yo Yo Yo Chaeto in Fuge
Arag-Alive Special Grade Sand
Hand Picked Live Rocks - Will travel for that bom bom
Big In-Sump Skimmer - Purchasing after cycling is done
Ice Cold Coors Light
Future Stocking Ideas
2 Clownfish
A Shrimp
SPS - Acros and Plates
LPS - Torches and Hammers
Lots of Zoanthids and Shrooms
A Clam
Starting the project tonight August 5th
I gotta
Build the stand
Order cut glass panals for sump
Install panals making bubble traps
Wet test my tanks
Install plumbing for overflow
Make water, add sand and liverock
Will shoot pics during my set up for you all.
Enjoy!!
Next Update
Edited by Woogalie, 26 February 2012 - 08:06 PM.