With the move into a smaller apartment I will be downgrading my 40g cube SPS reef into a nano. After much deliberation I chose the Mr. Aqua 11.4 gallon, largely to fit to my lighting choice and keep the water volume at a reasonable size for a Tunze nano skimmer. My preliminary equipment list is as follows:
- 11.4 gallon Mr. Aqua tank, rear painted black with Glass-holes.com Super Nano con Dientes overflow and return drilled and installed.
- Stand: Custom stand in the works from a member of my local reef club.
- Sump: Planning on ordering a custom sump from Lifereef with room for the skimmer, media bags, and refuge area.
- Lighting: AquaIllumination Sol Super Blue 12" unit. I had considered the Nano Sol, but my concern is that I would have to mount it too high to cover the length of the tank and have significant light spillage.
- Skimmer: Tunze Nano Skimmer. I believe this will be sufficient to maintain water quality for SPS/clams. Are there any other recommendations for top-quality, small size skimmers?
- Flow: Vortech MP10. Will I need the wireless controller for compatability with the Profilux Vortex unit?
- ATO: Tunze Osmolator.
In the future I will be adding:
- GHL Profilux III EX controller. A Reefkeeper2 will be doing the job in the meantime.
- GHL Profilux dosing unit 3 for calcium, alkalinity, and magnesium.
My hope is that with an LED unit vice metal halides I will eliminate the need for a chiller, but this remains to be seen. One choice I have not yet decided upon is the return pump. I'd like a decent amount of turnover, although not much is required as the Vortech will supplement. My current favorite is the Sicce Syncra 1.5, what are your thoughts?
My stocking plans are largely for my existing corals which are still frag-size - Montipora and Acropora, with some LPS (Acans) on the sand bed, and probably 2 clams. I'd like a pair of black clowns in addition to my six-line. I'd like this tank to get as full as possible with SPS growth.
Below is progress made over the past several weeks. Please excuse the poor picture quality - still need to get my good camera from storage.
Tank:
Super Nano con Dientes from the box: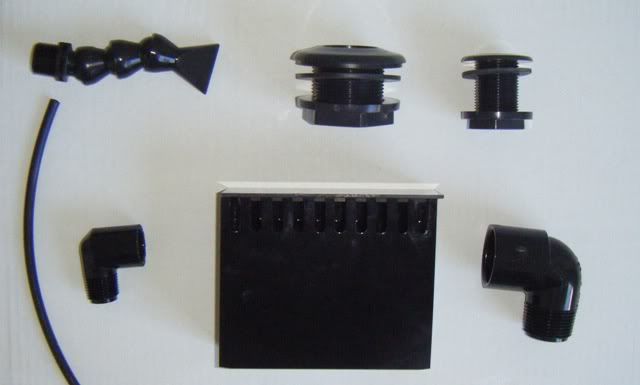 Holes drilled successfully: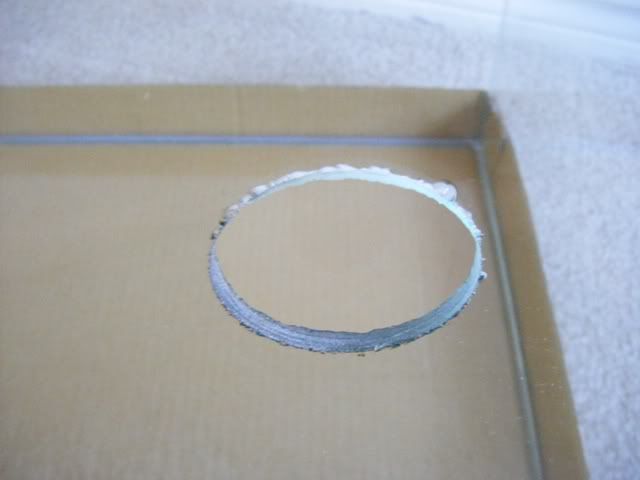 Overflow and return trial mounted:
Frontal view:
The next task is to paint the back black, which I have been doing over the course of the weekend. More to follow...
Cheers
Tom
Edited by tpallas, 19 December 2011 - 11:34 AM.