Hello all,
I havent been updating my last thread and Ive been super busy since my dad passed away, and then my grandpa, and then I had a baby, and then my uncle died, and my grandmas been sick, etc. All within a 2 year span.
Here was my last thead on this forum:
http://www.nano-reef...?...64741&st=20
But since I noticed this macroalgae section, I figure I will post here.
The tank is almost 2 years old and It did have some macro algae already in it but I just recieved another shipment of more macro today so the following pictures may be a bit cloudy.
FTS
Tiger Striped serpent starfish (hitch hiker)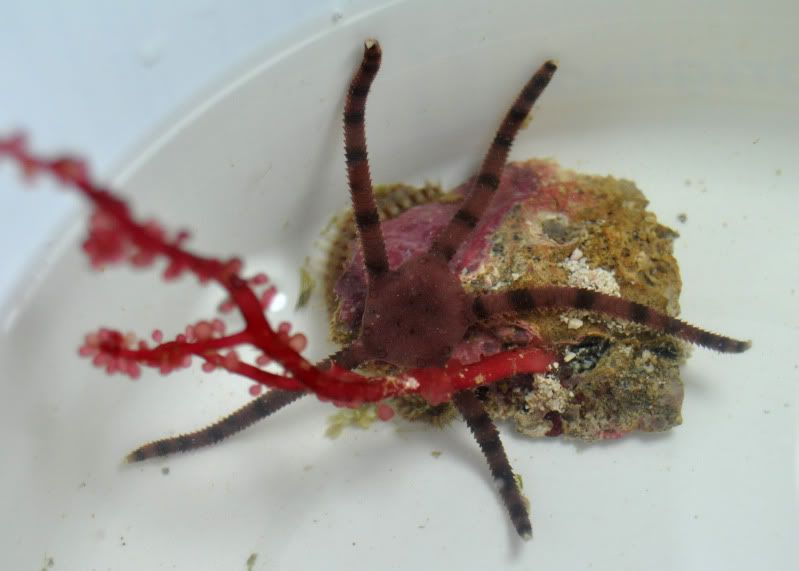 Sargassum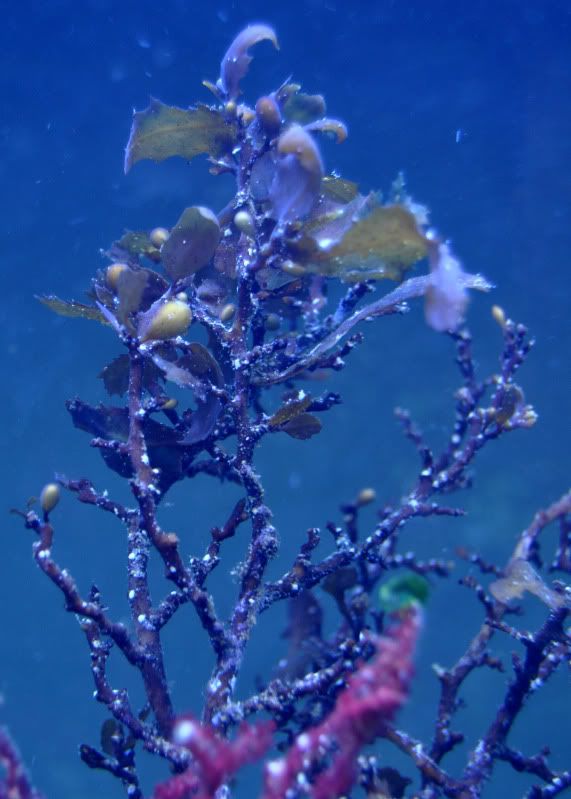 Red feather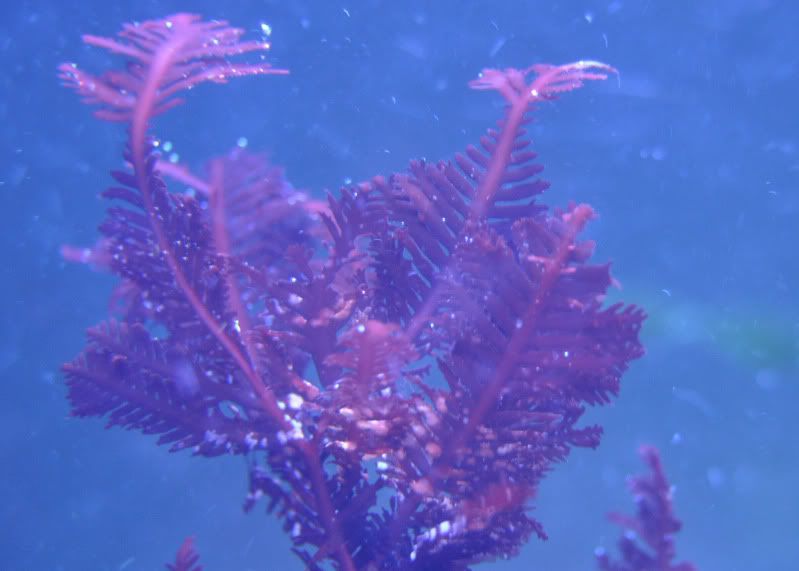 Red calciferous (unknown)
Botryocladia (Red bubble)
Red mushroom (hitch hiker)
Halmedia optuna
Codium
Calpura Profilera
Other macro algaes are 2 types of halymenia (one is dragons breath), green grape calpura, cheato, some kind of red algae I couldnt identify but I never really tried either, bubble algae, and another type of red bubble algae different to the one I have in the picture above.
For corals I have: rics, mushrooms, zoas, candycane, frogspawn, neon green sinularia
There is also an unknown coral but i think its a small xenia frag that came as a hitch hiker on my new macro. Also a bunch of feather dusters, brittle stars, and some snails as well as 2 blue leg hermit crabs.
My tank is topped off with tap water. I store my TO water in 1 gal milk jugs and after much experimenting I am now putting additives into the jugs. 1 capful of Iron, 1cap of trace, 1 cap amino acids, 6 drops iodine (this one is new), 1/4 tsp KNO3, 1/2 tsp Ca, 1tsp Baking soda, 1 pinch KH2PO4.
Tank dimensions: 28gal 36x12x15"
4x39T5HO (2xati blue plus, 2x aquablue special) 2x Hagen glo fixtures Running 10hours/day
Tunze 9002 skimmer running 8 hours/day
Daily feeding for 2 false percs
Weekly feeding for corals (coral snow, reef roids, coral frenzy)