Well I came back a day early to beat the hurricane, and found my tank looking really nice! Sadly, more than I can say for the 20L.
The water has finally cleared up and I installed a pre-skimmer box to hide the ugly mj1200 for the skimmer: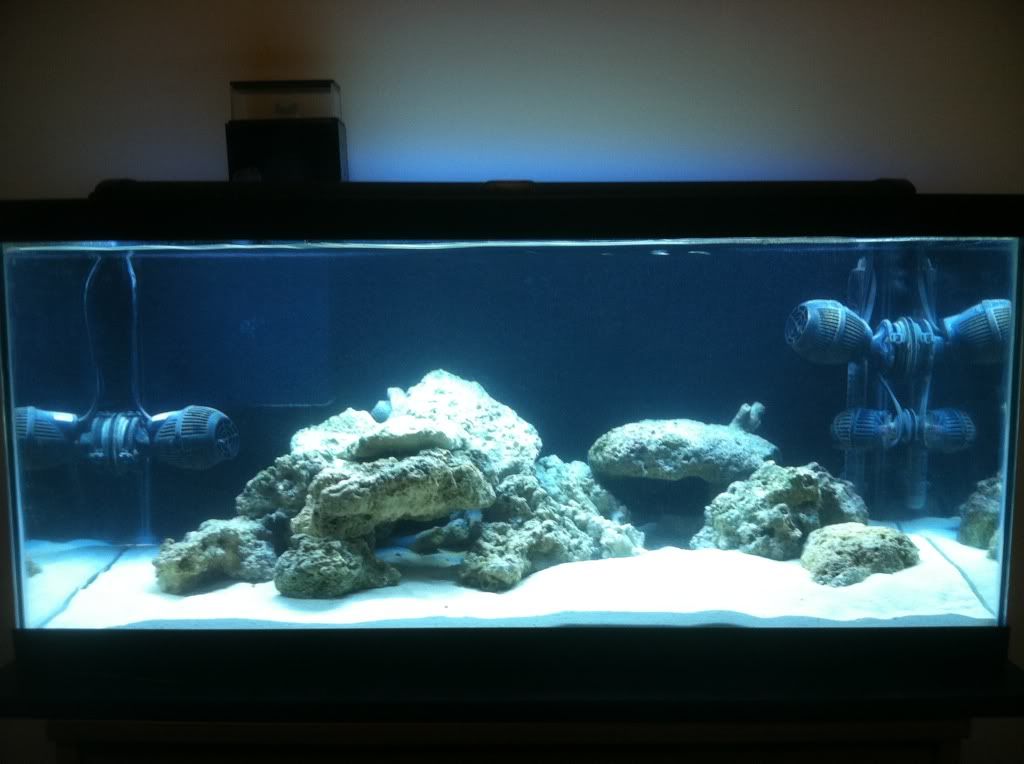 Here's a clear side view:
and clear pictures of the caves:
Nothing else is really new with the tank other than the fact that I'm expecting my clean up crew to arrive on Wednesday (assuming they aren't delayed by the weather), and am planning on purchasing my dwarfs probably on September 9th.
Oh I also thought this was funny. When I was gone for my 2 weeks in Texas, I accidentally left my lights on.... apparently tank lights make awesome bug zappers....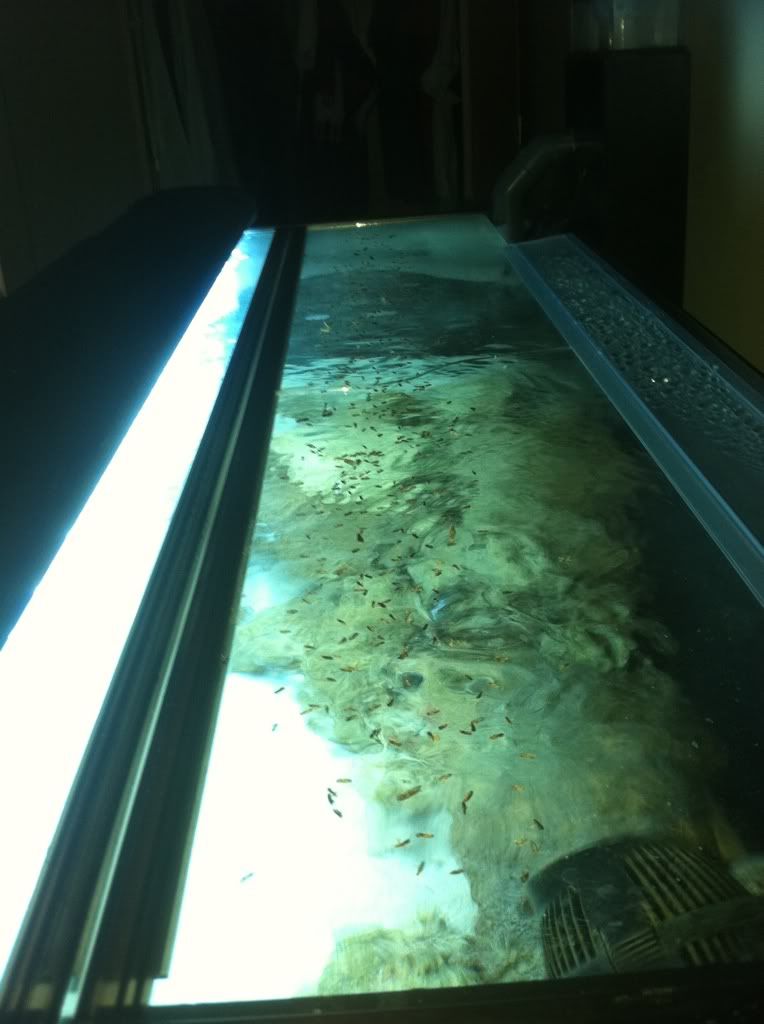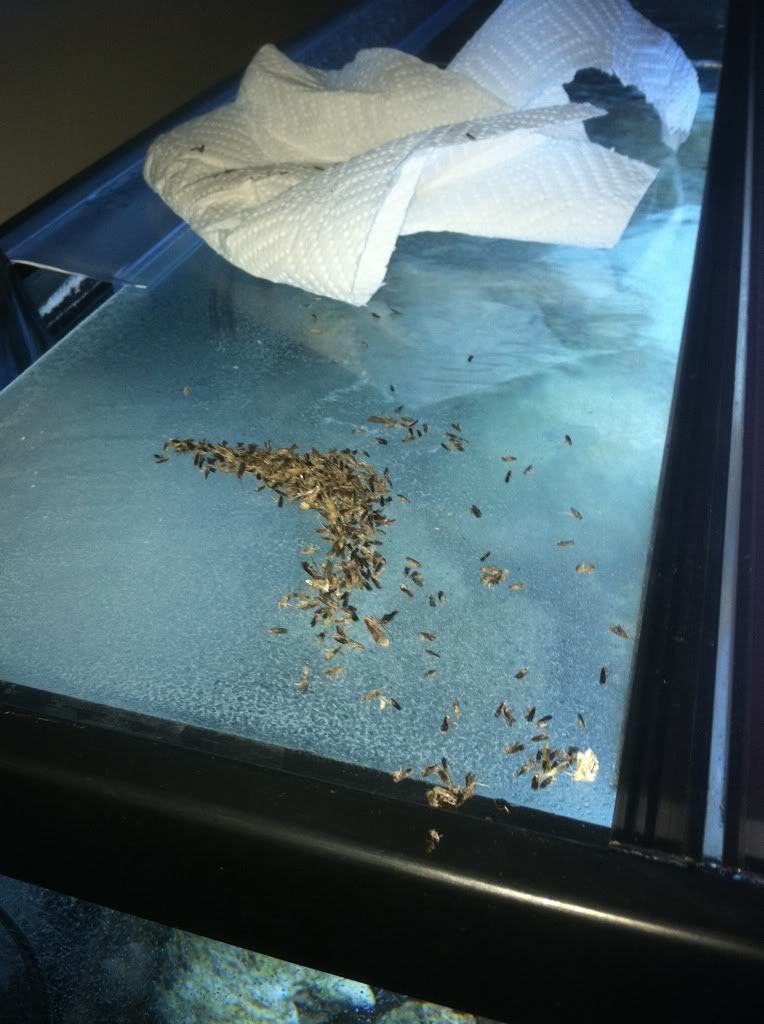 Unfortunately the constant heat from the lights also cracked the glass lid on the tank:
Luckily the lid is less than 30 days old and I'll be able to return it for a new one at petco.