Well its been 3 years since i started a new tank... I had a 15 gallon that matured from a ten gallon that was over three years old. Long story short the 15 was too much to move back and forth and eventually crashed due to overfeeding of the tank while I was away. Im bringing the ten gallon back with a very simple aproach and I'm very excited to start it up!
Tank Specs
10 gallon tank 20x10x12
7lbs of premium figi dry rock
Lighting
- DIY 12 3w Cree led (6rb 4nw on dimmers
2 True Violet 3w
) 1 3w Cree NW for fuge light
Filtration
- AC50 w/ only chaeto no media
Circulation
- Mp 10 ES
Heater
- Aqueon Pro100w
Controller
- ReefKeeper lite w/itemp, ph probe, and floatswitch for ato
FTS: 9/14/2011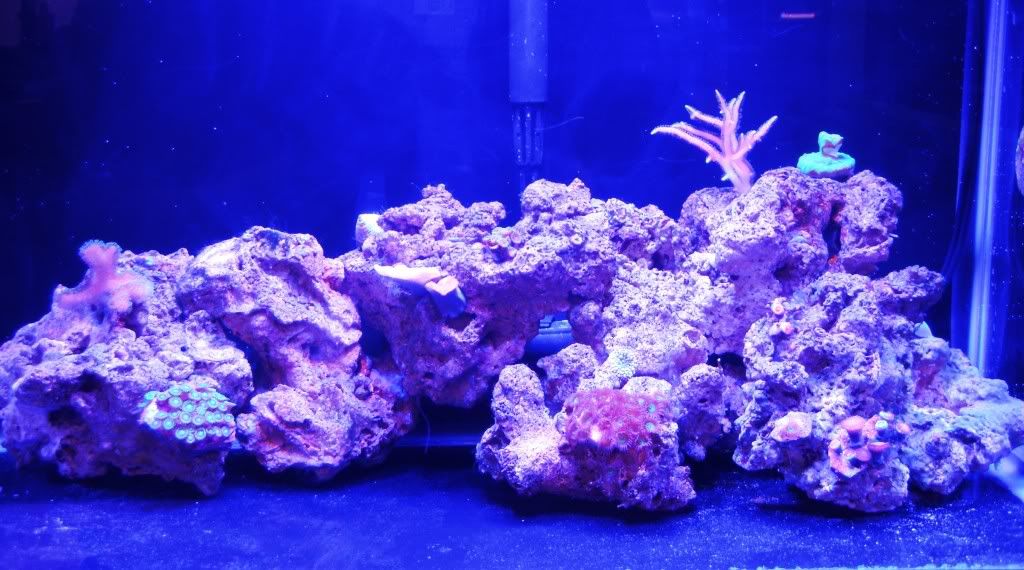 FTS: 12/7/2011
FTS: 1/21/2012

Edited by chucktdbm321, 30 April 2012 - 05:52 AM.