Hello people,
I have been involved in the aquarium hobby since I was a kid.
30 years later, I saw a lonely BioCube 14 sitting on the shelf on clearance at PetSmart. $110 gotta get it.
I have been reading every article I can find, purchasing all the stuff to "start it right", and doing basic mods on the BC.
I'm going to try to keep a from day 1 log, so let's get started!
Big box of goodness!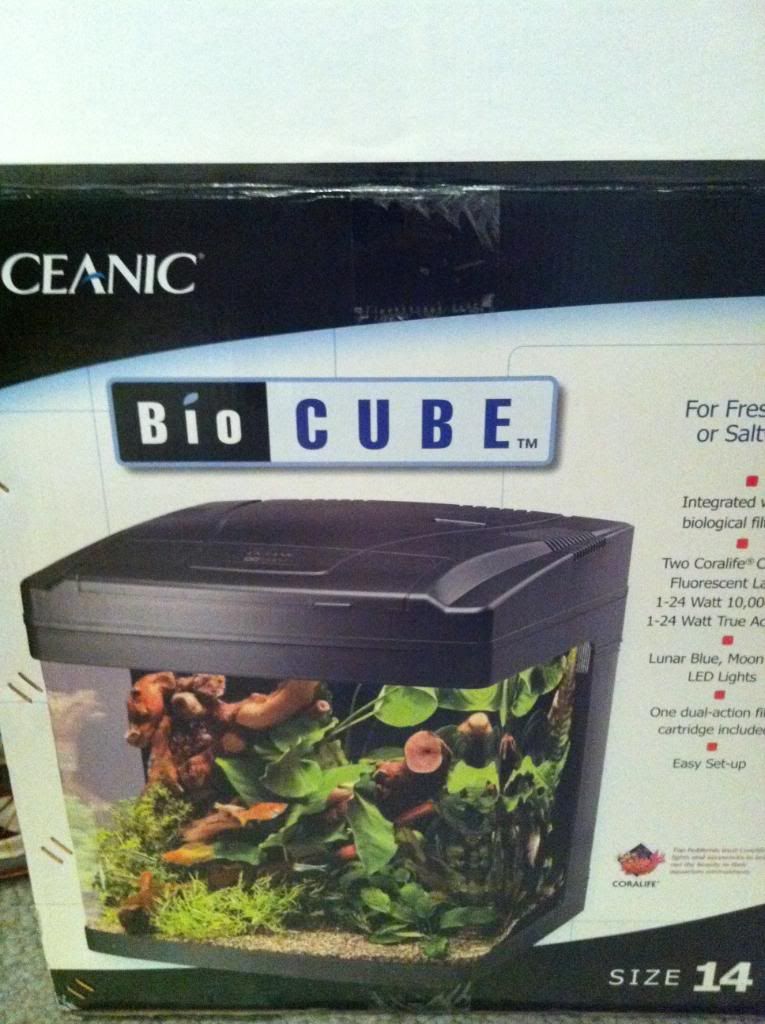 It's a boy, or a girl... I don't know yet?!?
Popped out the false floor in #1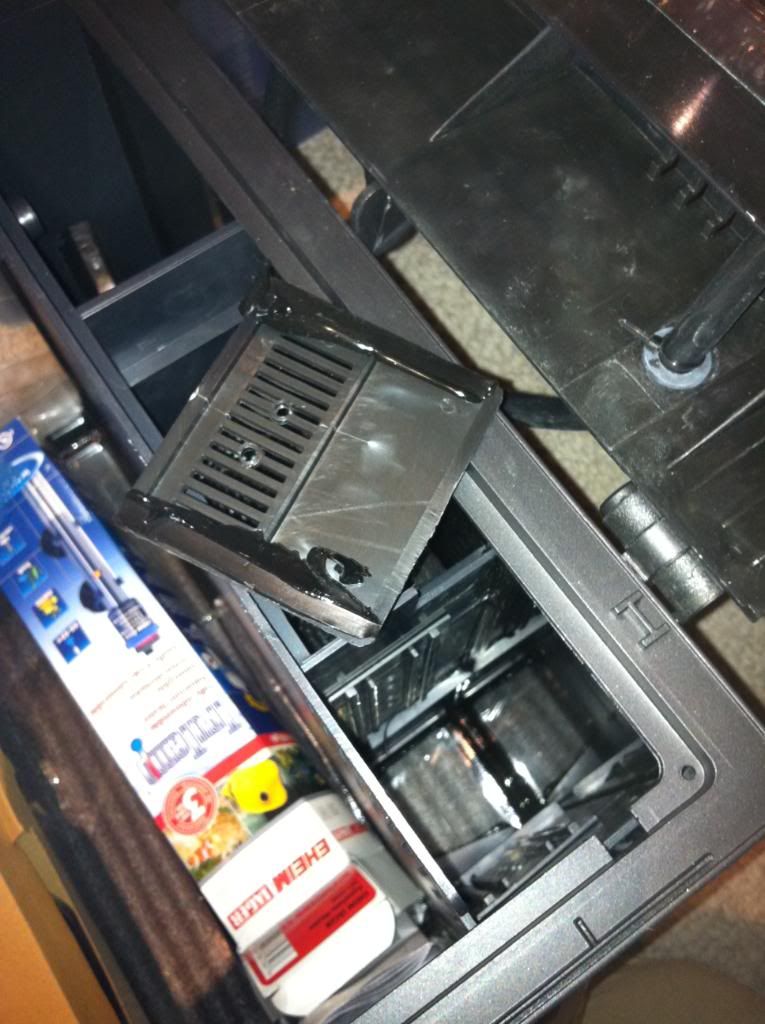 BioBalls gone, guess it was a girl... or it is now!
No need to scrape paint on this one!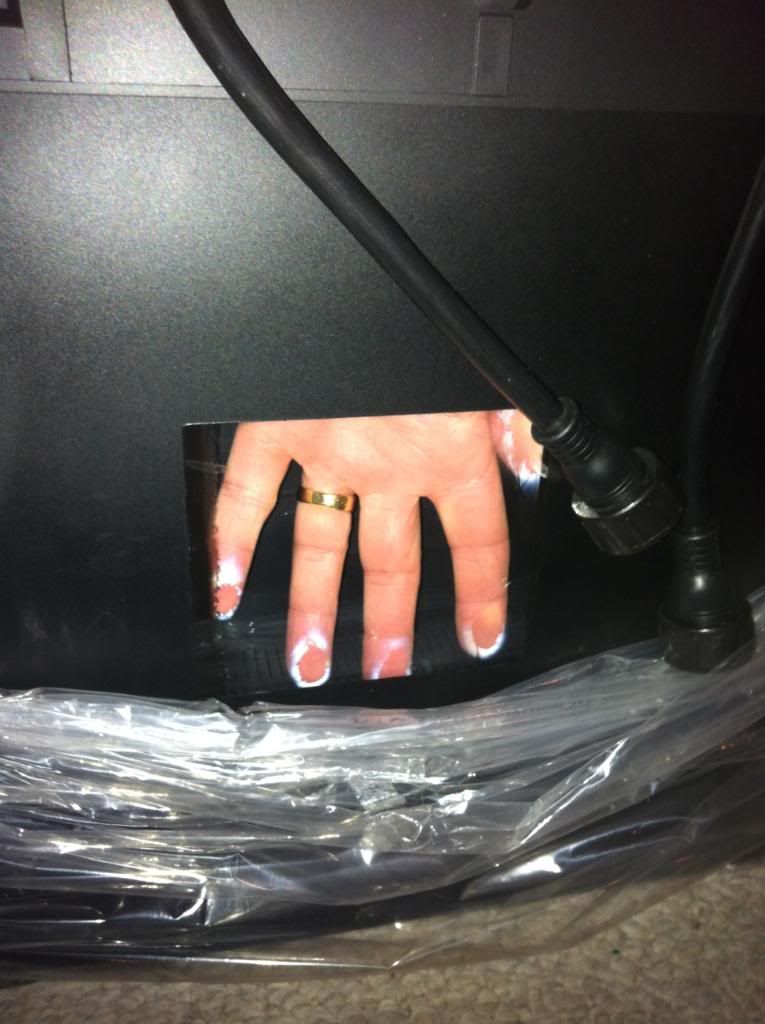 Pump upgrade. Doesn't put out the 300gph it's rated, seems more like 175gph when I tested it.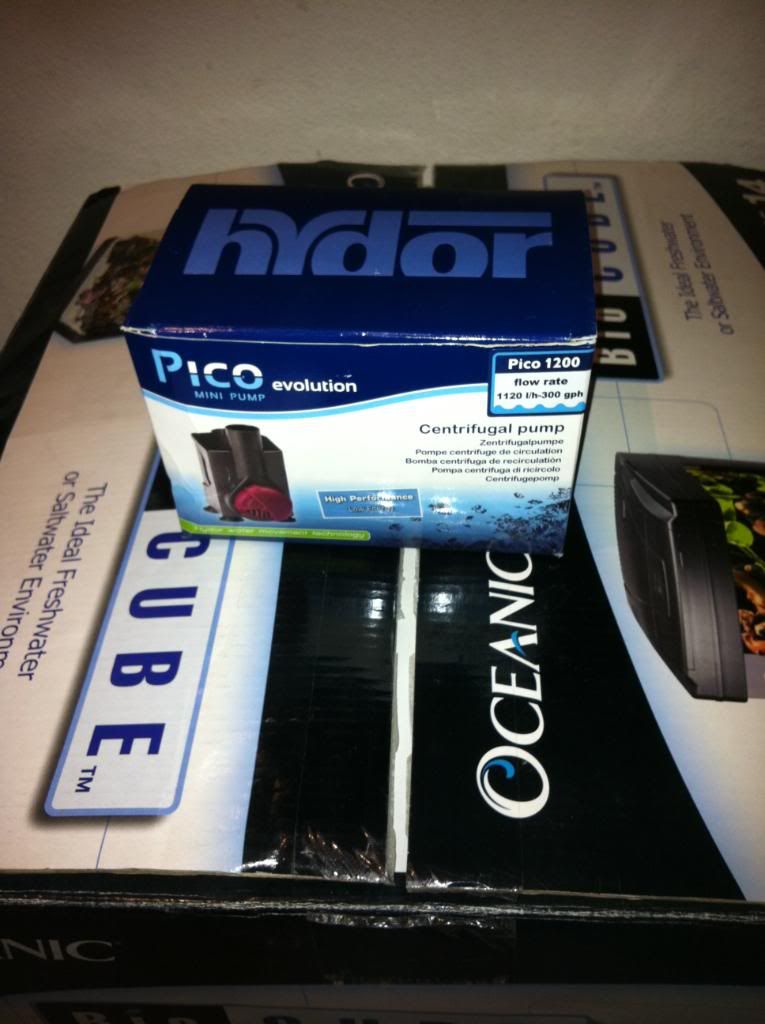 50w Eheim Jager in #1
Tap water filter set-up (filters, TD meter, tubing and DI not installed yet). I'll be using it for my 100 gal freshwater tank also.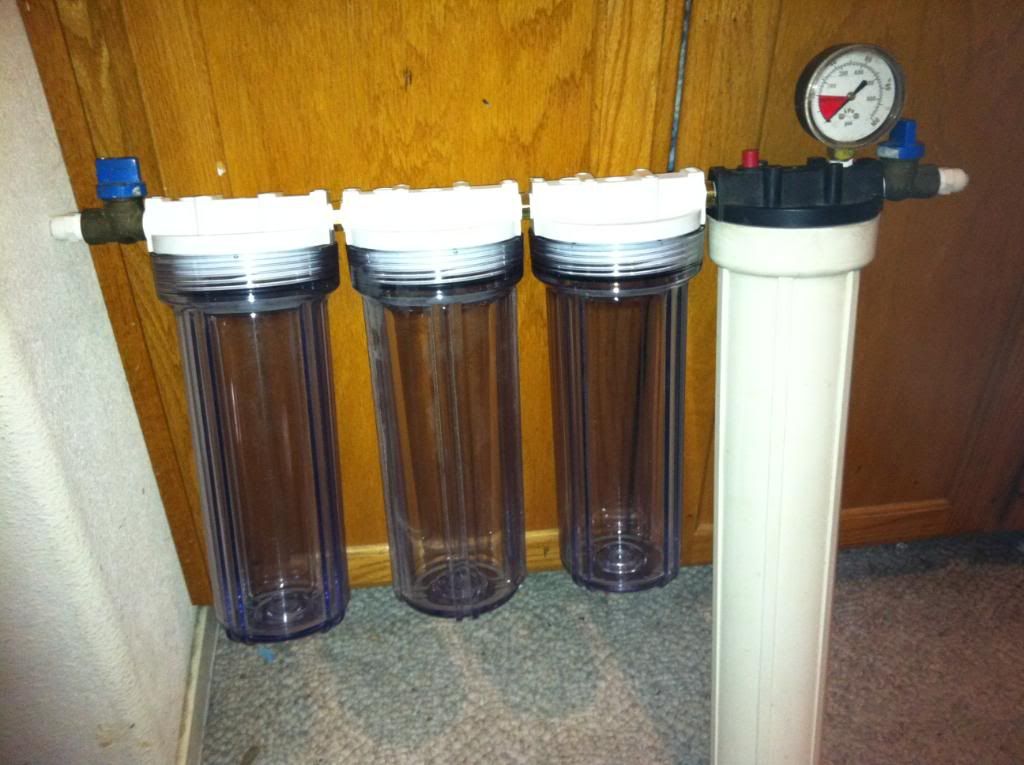 Edited by Nolesx4, 15 April 2011 - 07:48 PM.