FTS 08/15/12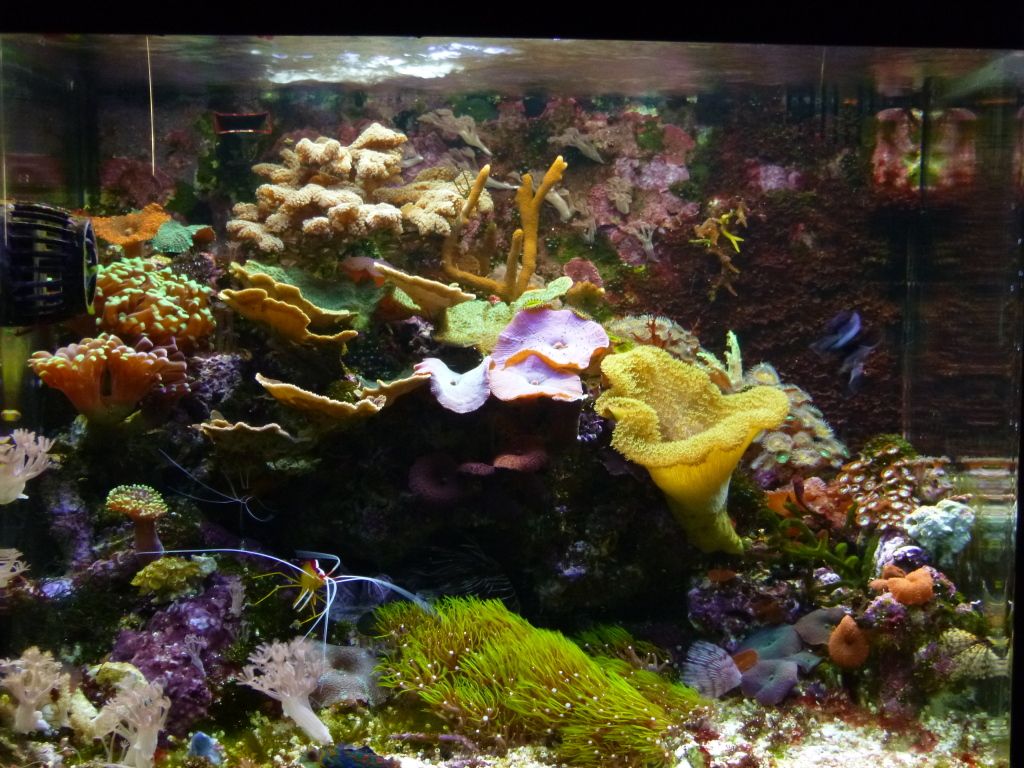 FTS 2/16/12
FTS 11/02/11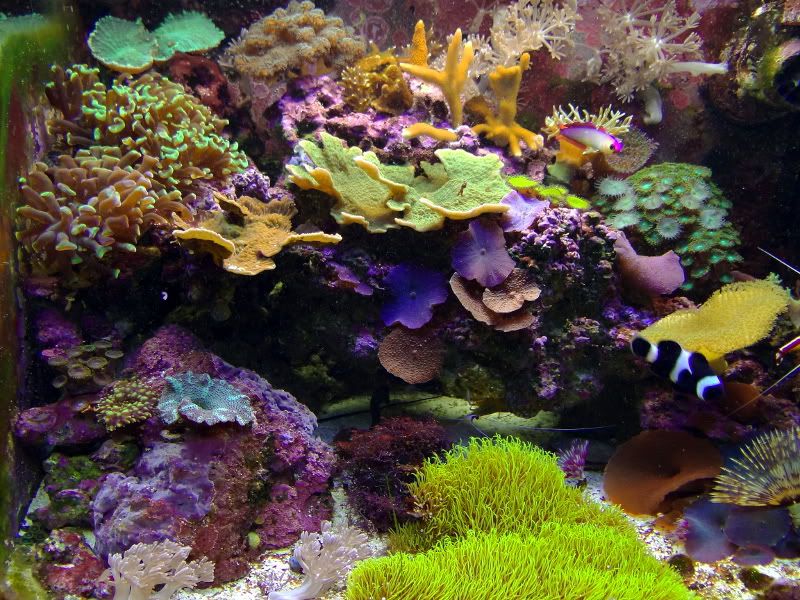 FTS 10/14/11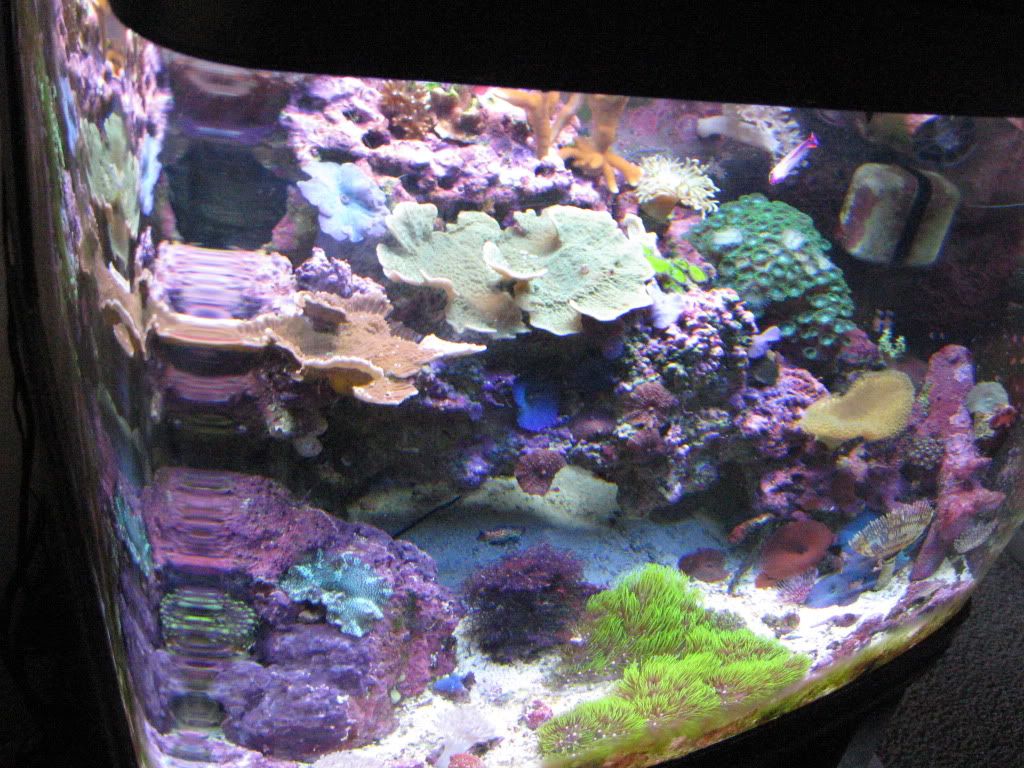 FTS 7/12/11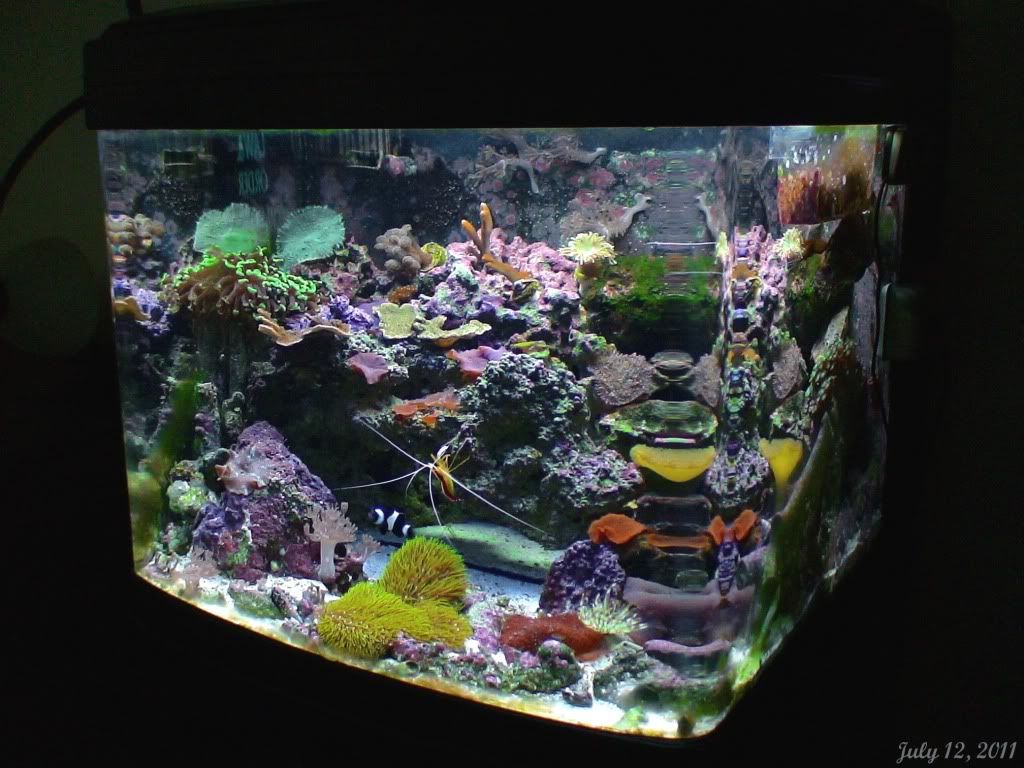 FTS 5/30/11
FTS Mar 2011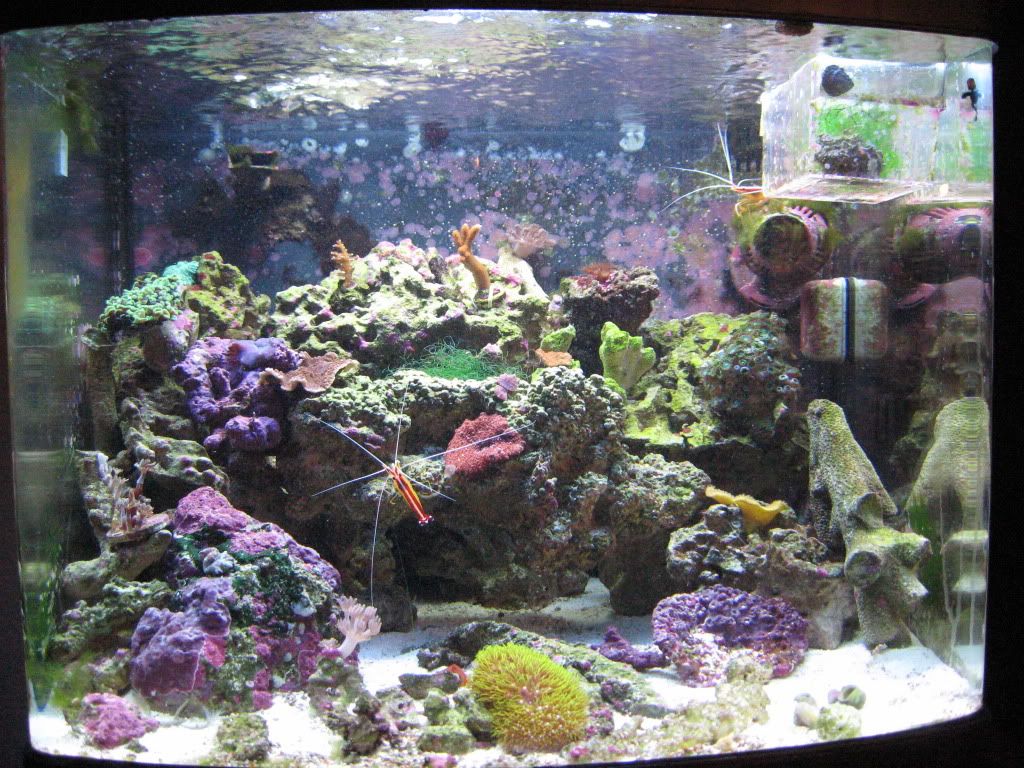 29 gallon biocube, started December 2010, around 35 pound of LR
equipment
-jager heater
-stock pc lighting, 1 white, 1 actinic
-stock filter pump
-Intank media and fuge baskets (rack 1 filter floss, rack 2 GFO, rack 3 purigen, chaeto in fuge)
-Vortech mp10
fish
-black and white ocellaris clown (
Amphiprion ocellaris
)
-purple firefish (
Nemateleotris decora
)
-female blue mandarin (
Synchiropus splendidus
)
-male blue mandarin (
Synchiropus splendidus
)
-long fin fairy wrasse (
Cirrhilabrus rubriventralis
)
Motile Inverts
-2 scarlet skunk cleaner shrimp (
Lysmata amboinensis
)
-mini brittle stars
-astrea snail
-trochus snail
-dwarf cerith snails
-white ball anemones (
Pseudocorynactis sp.
)
-female porcelain crab (
Petrolisthes galathinus
)
-pom pom crab pair (
Lybia tessellata
)
-white spot anemone shrimp pair (
Periclimenes brevicarpalis
)
-flame scallop (
Lima scabra
)
-numerous feather dusters
-2 Acro/poci crabs (
Trapezia sp.
)
corals

SPS

-orange Montipora digitata
-forest fire Montipora digitata
-purple with red polyps Montipora digitata
-green Montipora digitata
-Montipora setosa
-purple Montipora capricornis
-green Montipora capricornis
-green Montipora spongodes
-Tyree sky blue polyp Montipora capricornis
-Seriatopora guttatus
-Pink Seriatopora hystrix
-Green Seriatopora hystrix
-Ponape Seriatopora hystrix (?)
-Montipora aequituberculata


LPS
-Apple wall hammer (Euphyllia ancora)
-striped bi-color branching hammer (Euphyllia paranchora)



Softies



-zoas (purple hearts, tubb's blues, radioactive dragon eyes, armor of god, ring of fire, and more)
-nuclear greens, purple death, captain america paly
-pulsing xenia
-green star polyps (
Pachyclavularia sp.
)
-mushrooms (neon green, neon orange, red, blue, green striped, etc)
-
Ricordea yuma
(x4)
-
Ricordea florida
(x2)
-banana leather
-clove polyps (
Clavularia sp.
)
-hitchhiker green button polyp
-palau neon green nepthea
-
Sympodium sp.
Macros
-chaeto

-Blue ochtodes macro algae
-
Codium sp.
Food

-Otohime C2 pellets
-Prime Reef flakes
-Frozen (mysis, spirulina brine shrimp, plankton, rotifers, cyclopeeze, baby brine shrimp)
-Live phytoplankton
-Oyster eggs
-Arcti-pods
-Roti-feast
-Cultured live copepods
edit: the white specs floating in some of the pics are because i removed a net baby saver just before taking them and some of the shrimp eggs and debris came out
Edited by altolamprologus, 26 September 2012 - 02:47 PM.