Ive had my tank for about a month( 1-16-11) , but ive been to busy to post pics and stuff so here it is:
20 gallon long tank ( 30 L 12 H 12 W) with a aqua clear filter ( 20-50 gallons), 100 watt water heater, MP-10 . I have 25 lbs of black live sand, and an unknown amount of live rock.Tek 4X24 Watt t5
Bulb Combo:
* ATI Blue +
* KZ Fiji Purple
* ATI Aquablue Special
* ATI Blue +
light times
Atanics 9am- 9pm
daytime lights 10am- 8pm
moonleds 9:30 pm- 9:30 am
Inverts:
Dwarf Red Tip Hermit Crabs
Dwarf Zebra Hermit Crabs
Astraea Conehead Snails
Nassarius Snail
Mexican Turbo Snails
Fighting Conch
RBTA
Red Starfish
X2 Skunk Cleaner Shrimps
Fish:
Royal Gramma
Ora carmal Clown
Ora misbar Clown
My clowns are a pair but still yet have to lay eggs
Soft Corals:
Red/Blue mushrooms
Ricordea Flordia
Watermelon Mushrooms
GSP
Pulsing Xenia
Green Polyp Toadstool
Jokers, Pink Zippers, Armour of God, Captain America ,Nuclear Green Palythoa
Ring of Fire, Green Bay Packer, Strawberry Wines, Orange Zoanthids
LPS Corals:
Frogspawn
Candy Canes
Orange Plate
Purple/ Green Blastos
Green Acans
SPS:
Purple Montipora Capricornis
Green Montipora Capricornis
Purple Montipora Digitata
Green Acropora Formosa
Lime Green Acropora( i think)
Purple Stag
Purple Valida ( Wild Frag)
Montipora Setosa
FTS January 27,2012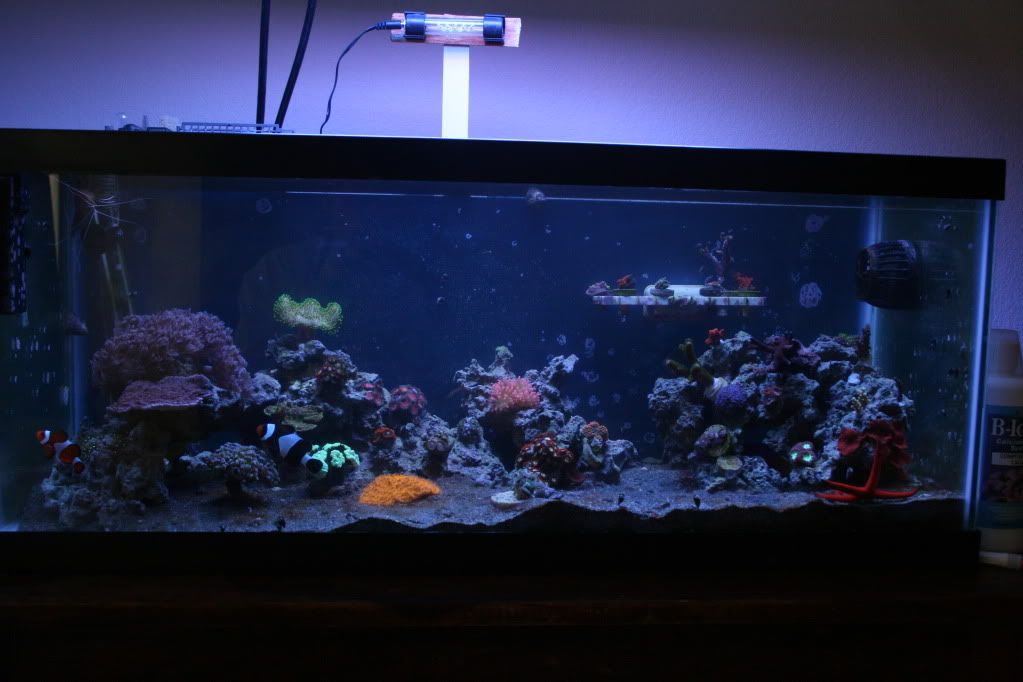 PICS
Front view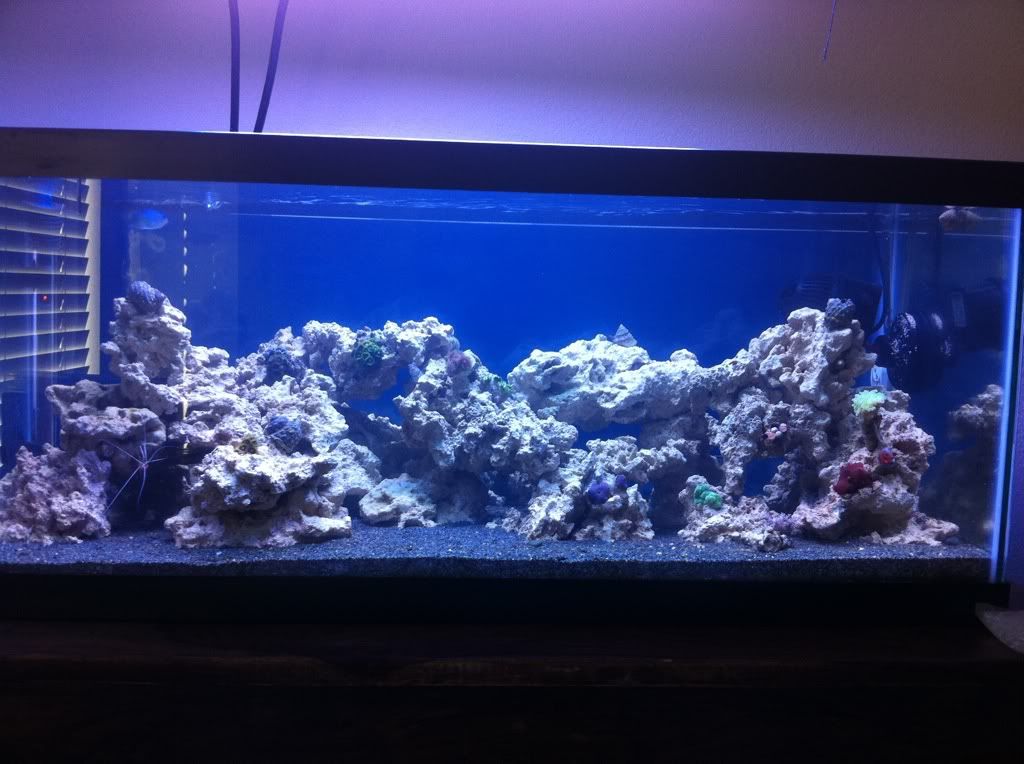 Left side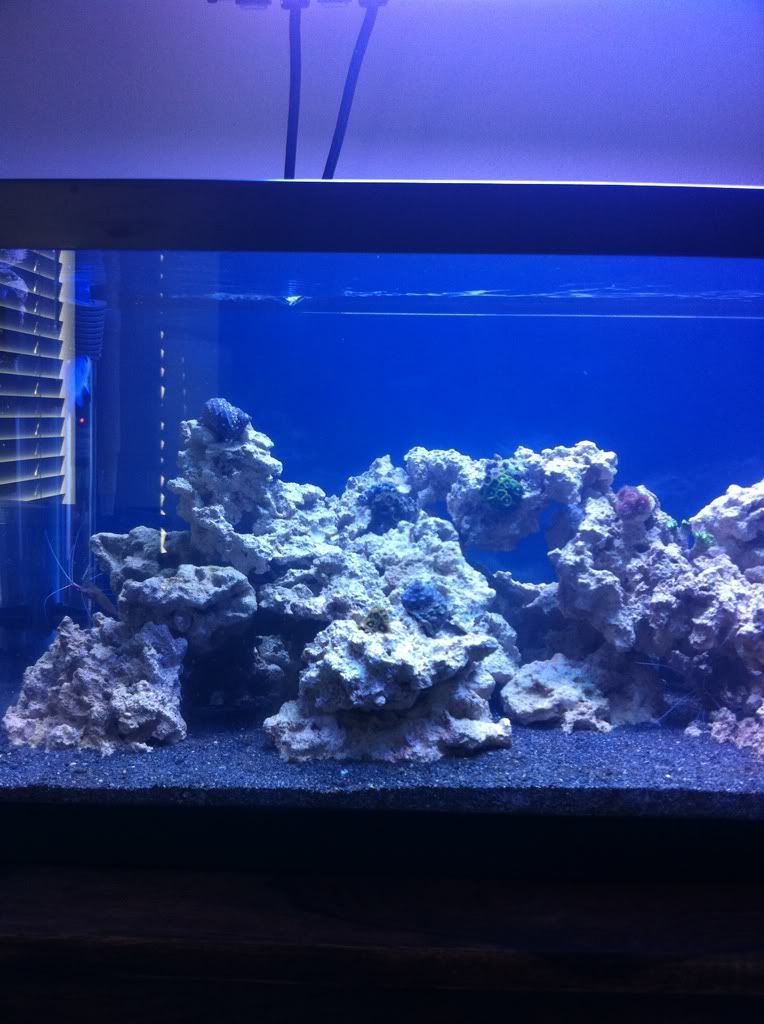 right side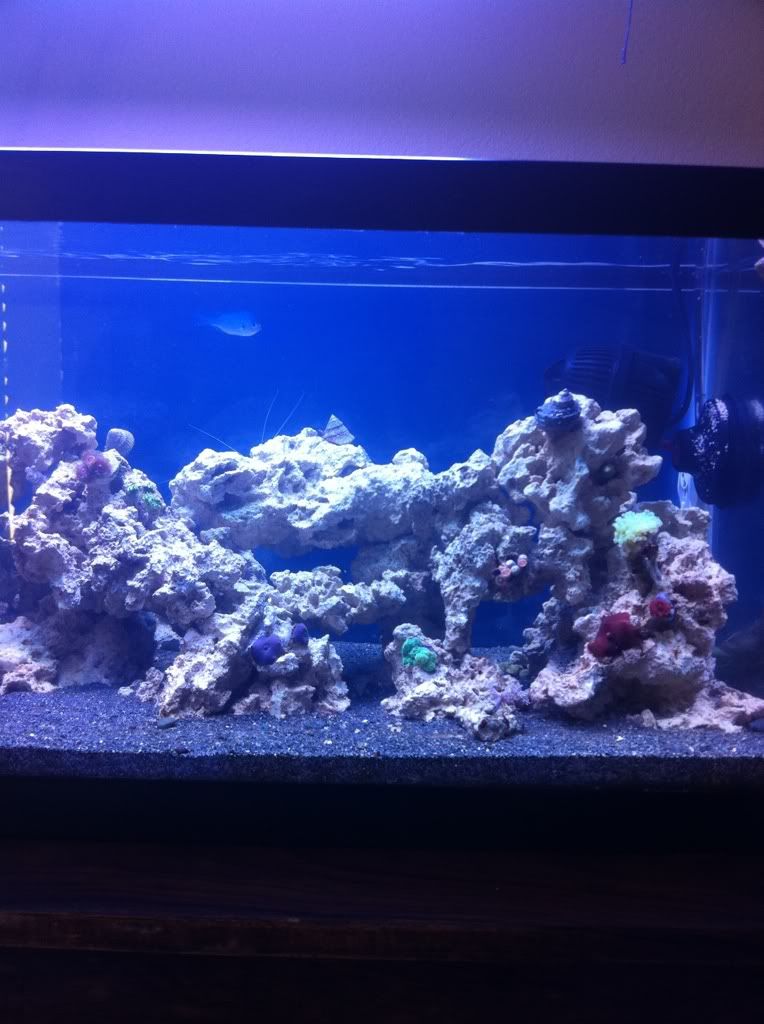 AOG, Trumpets, and my Algae blenny just chill like a G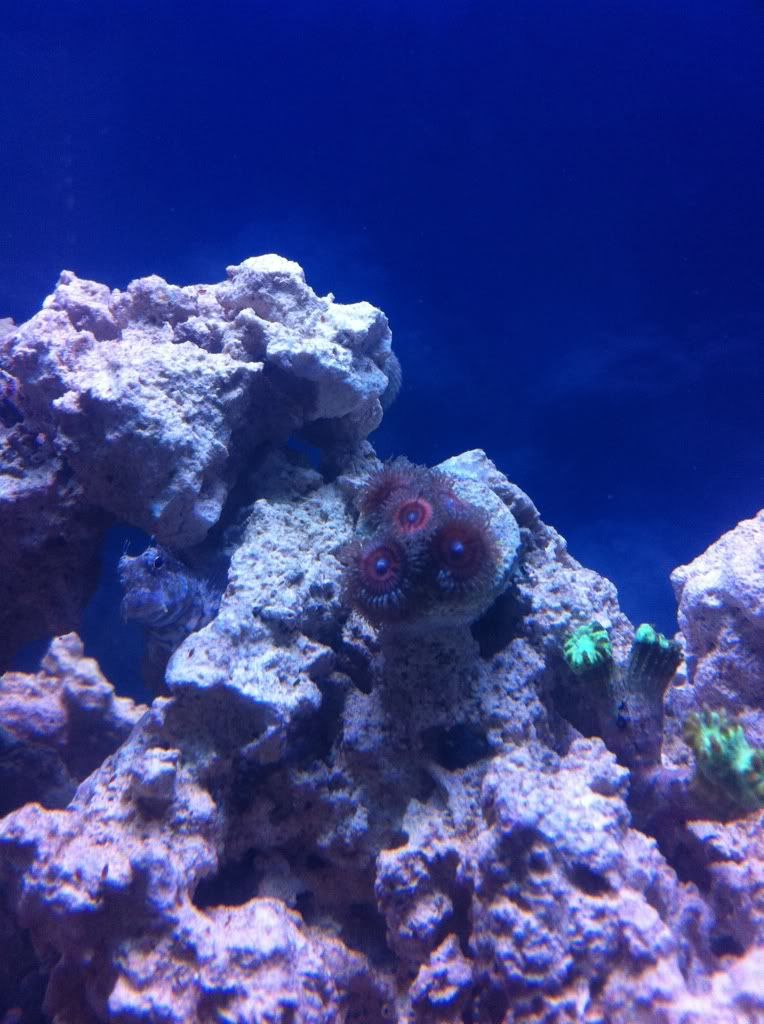 Blue shrooms and ricodea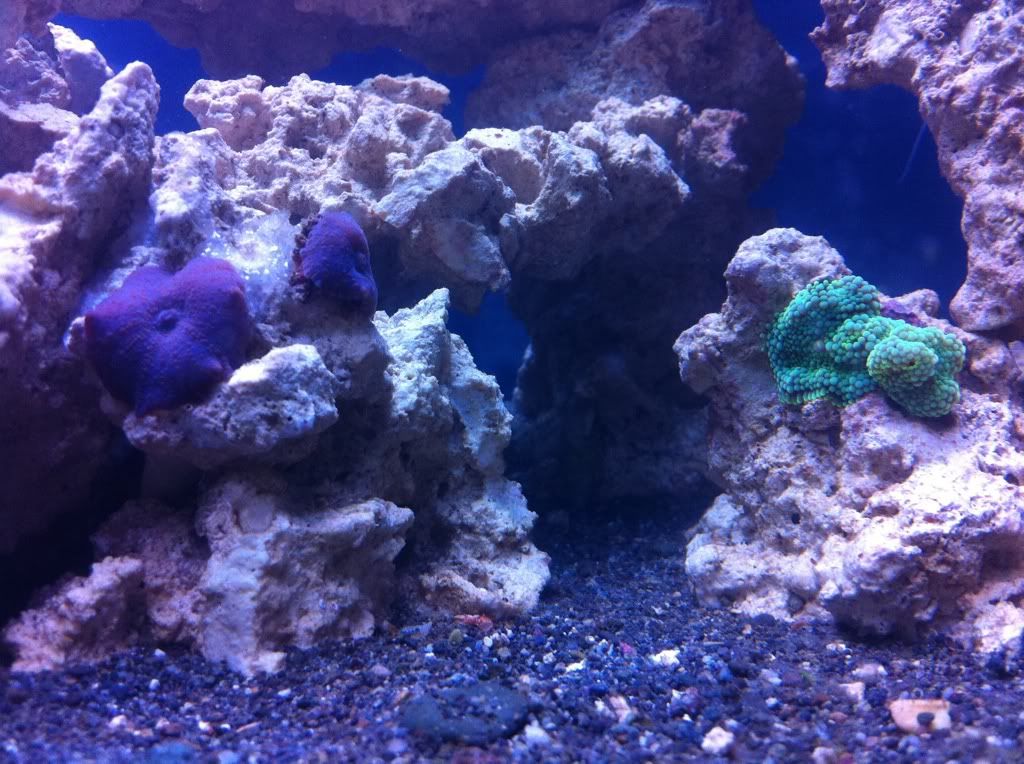 Lunar eclipes palys, frogspawn, and red shrooms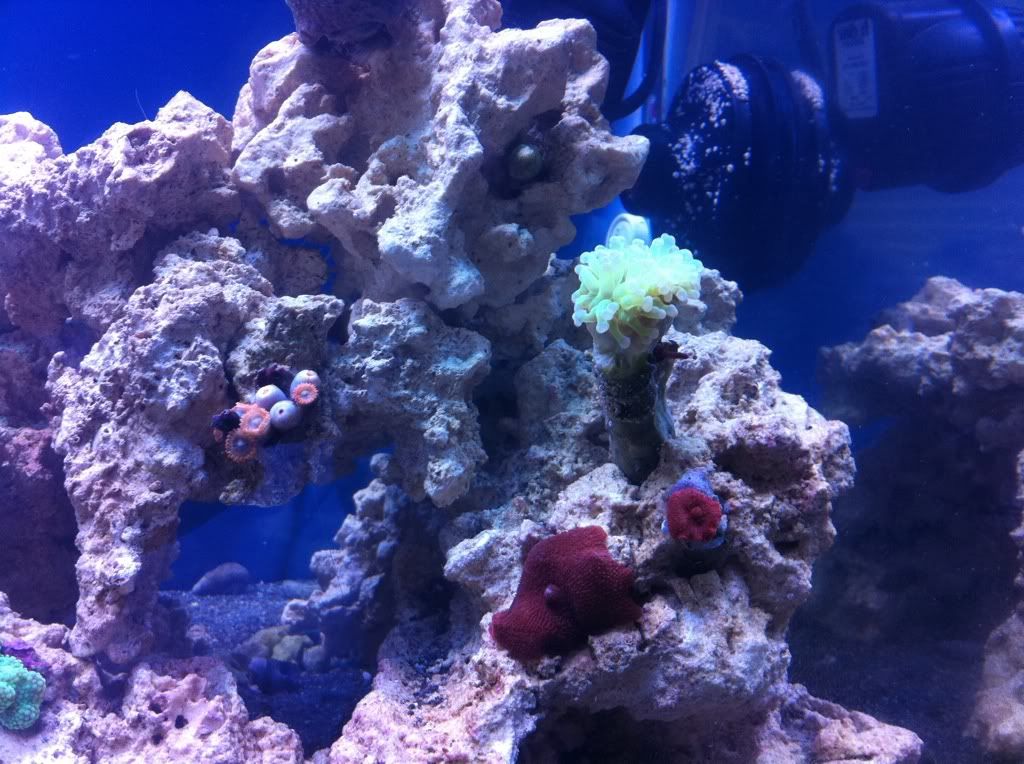 MOD HOB filter into a refugium
Lemme know what you guys think!
Edited by clowe18, 27 January 2012 - 09:31 PM.