So i have finally decided to start my tank thread. I have been sneaking around doing my research and checking out everyones tanks, getting ideas and finally got my tank up and running. I have had a couple tanks in the past, one 14 gal biocube, a 75 gal aga and a 10 gal aga. This time around i wanted to try a smaller tank since i recently moved into an apartment. Thanks for all the help i have gotten on NR, opinions and advice are welcome and appreciated. Here it is...
3 gal JBJ picotope

Aqua clear 70 with fuge mod

hydor 50 watt heater

LEDtric full spectrum bulb.


About 1 1/2lbs of fiji live rock

About 3 1/2lbs reef cleaners carribean reef rock.

5lbs of carib sea oolite live sand.
Livestock list
-pom pom crab
-red emerald crab
-1zebra hermit crab
-3 micro hermit crabs
-1 nerite snail
-1 cerith snails
-2 inch gold maxima
-1.5 feather duster worms
-orange fungia
-bleeding apple scoly
-raspberry acan
-saw breaker leptastrea
-favia
-war coral
-ricordea
-gsp
-lobo
-blasto
-yellow sponges
-blue anthelia
-green candy cane
-mixed zoanthids
-mushrooms
-neon green toadstool
-monti cap
-tiny frag of xenia
glory days fts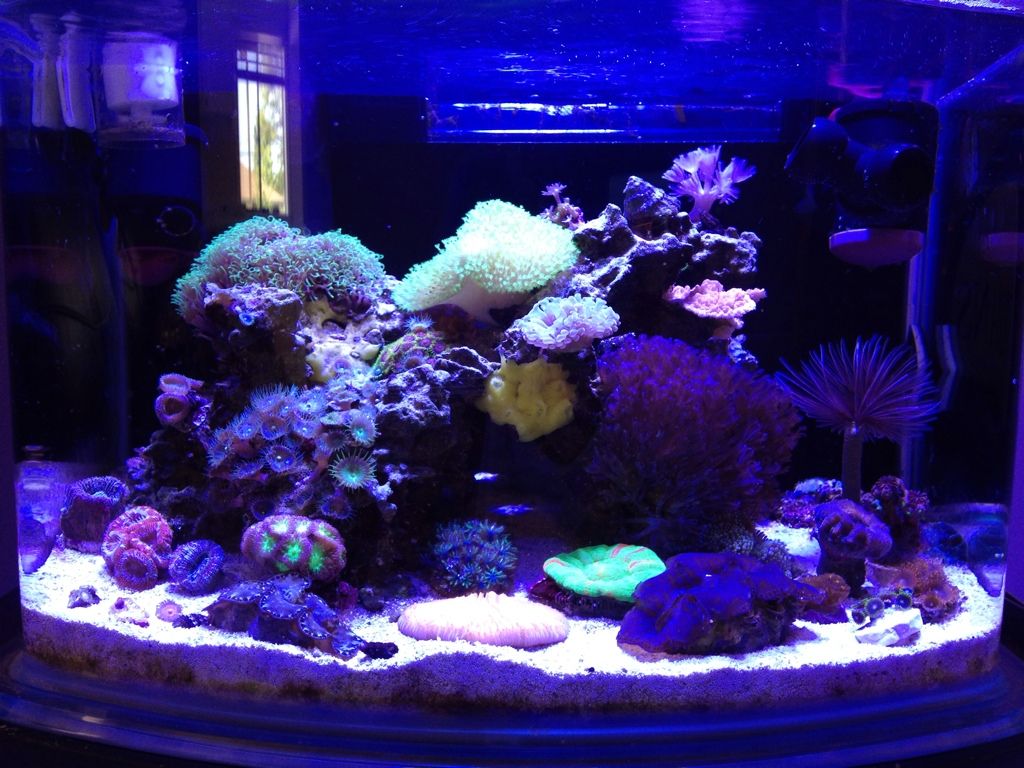 Final fts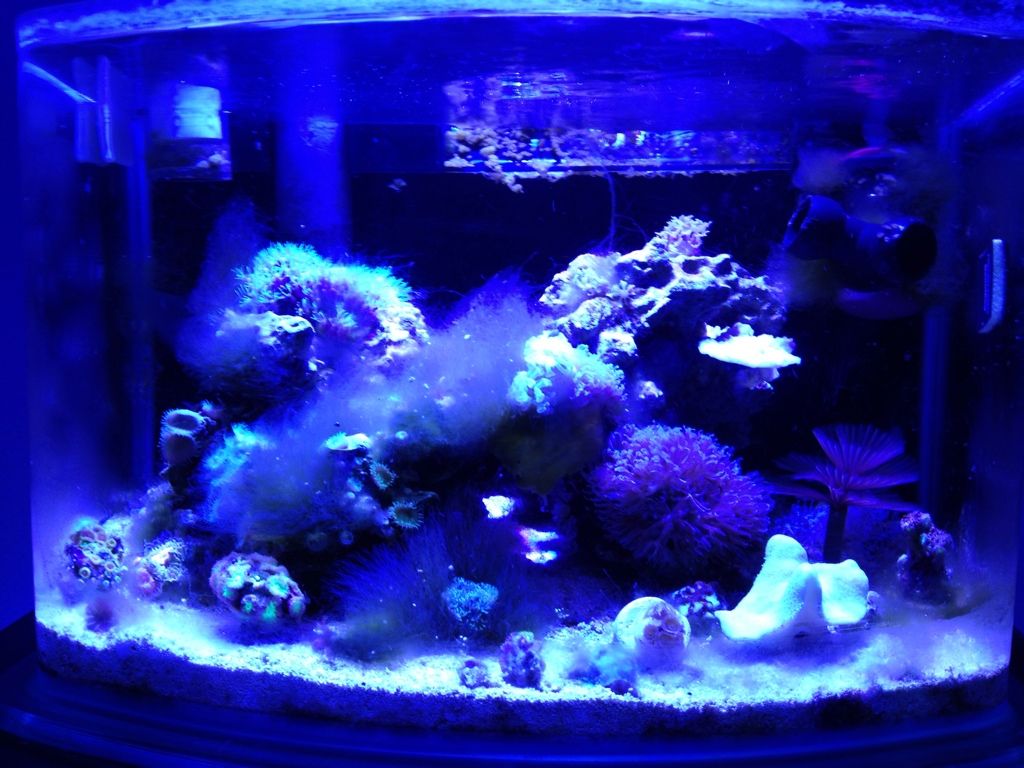 let me know what you guys think. I am waiting for the tank to cycle at the moment and i am not 100% positive what my stocking plans are. I definitely want to do some sexy shrimp and some kind of goby but i want to do a different goby than what people usually do. I look forward to keepin my own tank thread and hope you enjoy it and help me along the way.
Edited by jgpicodope009, 31 December 2012 - 04:54 PM.