Tank: mr.aqua12" cube(5.7g)
equip: Koralia nano modded to reduce tank space, MJ1200 return pump
Lighting boost par 30 4blue 1white with 60* optics.
Stocking plans: unknown, I want a small mixed reef with tons of polyps and a few sps frags here and there. Maybe some inverts.
Leak test with wet water from my other tank.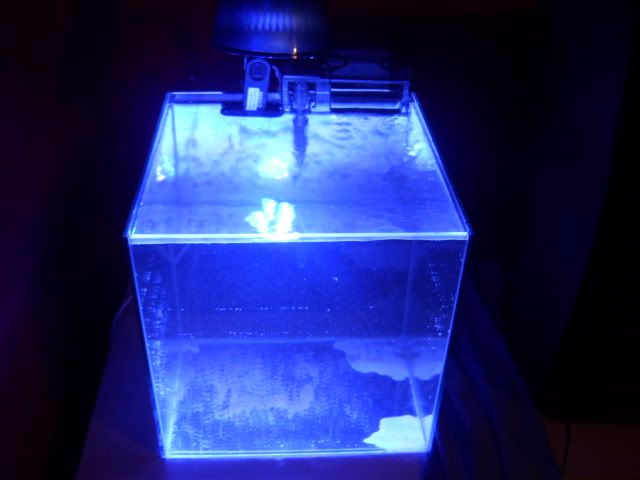 I will run this tank with old wc water for the next few days to get a better feel of the tanks life and it will give me time to figure out a suitable mod for my ac30.
Edit: I took a tottally different turn with this tank on pg7 or 6 and decided to house a carribean dwarf octopus and ditched the reef inhabitants into my 30g finnex M-tank.
Edited by gulfsurfer101, 03 November 2011 - 08:44 PM.