So I started this tank after I decided to tear down a much hated 40br. Here are some of the latest pics I took of this tank 2 months after start up. I don't have no pics of the tank when I picked it up but it had dead coraline just about everywhere, dead tube worms in the rear section and just looked beyond screwed. I scraped all that off with a new paint scraper and some vinegar. It looked almost brand new that day. Here are the first and latest pics.
Edit: I swapped my MH/T5 combo lighting in for a boost mu series and have not looked back. I got pics and vids on pg 7 or 8 with my new lighting.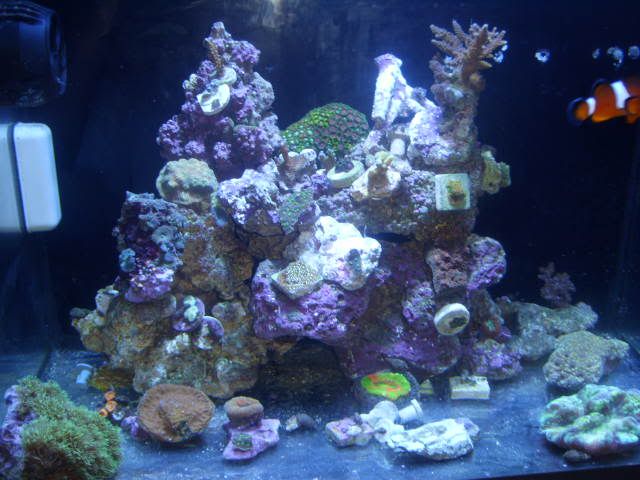 My 25 dollar scoly I brought from the brink of death from a mom and pop shop around the corner, a good buy I think
And my favorite steal, my 35 dollar tyree undata.
Most of my coral has come from gulf coast reef and aquaculture. I must say that their prices are really fair and their peices are top quality and very well kept. I really love the way they do buisness and will not sell you diseased or pest infected coral. I will post a link to pass on the good deals to fellow reefers that love to buy nice coral at nice prices.
http://www.gcreef.co...d0aa8689873f9ed
So here's the new guy! 20 bucks GCreef! I also picked up a ten dollar frag of golden zoas. Added 8/28/10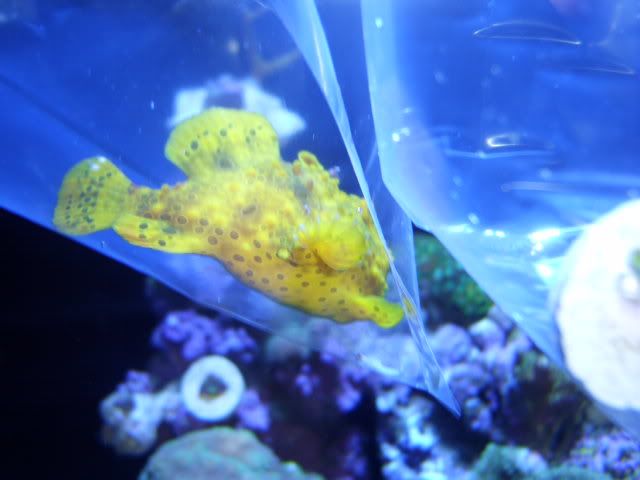 Edited by gulfsurfer101, 19 May 2011 - 09:26 AM.