I sold my 75FW tank so I could setup a 40br (Petco sale). I currently have a 12gal Nanocube thats been running for about a 17 Months and doing well. I have run out a space and away we go. I will be re-using the 75 stand as it is built in.

Equipment list so far:
DT 40 breeder
Sump 20 Long (fuge/return/skimmer)
Overflow Beananimal style
Return Two 3/4" over top
Lights 36" 4x39W SLR T5 Retrofit Kit
Skimmer BM NAC6, should have by the end of the month
Return pump Mag7
Sand – Natures Ocean Bio-activ live
Korallia Evo 750
Spectrapure CSPDI
Oceanic salt mix

Things to do:
Drill for 1" bulkheads x3 (Hopefully this weekend, first time wish me luck)
Make overflow (18x4x3.5 no teeth with lid)
Finish stand and build canopy
Paint back black
Buy dry rock (I think I will be going with Reef Cleaners, any comments.)

That's all I can think of for now. I will keep updating my progress.

FTS 9/13

Tank on stand. I plan raising the tank about 6" like in pic.



Equipment so far.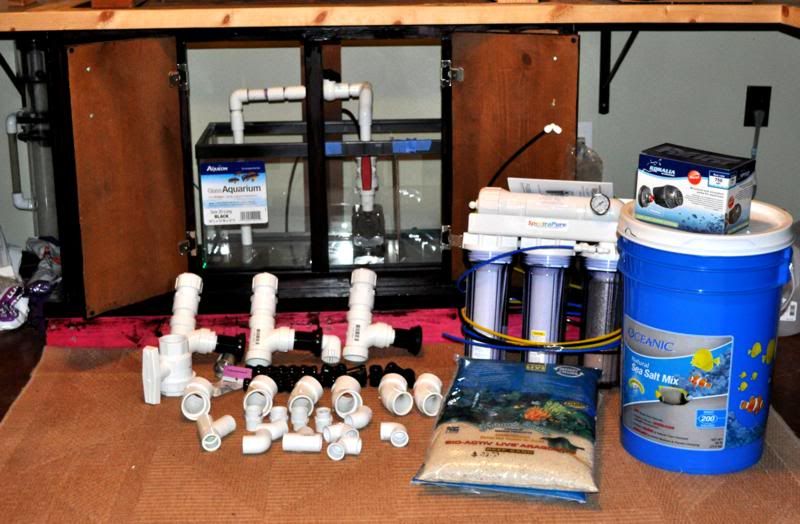 Edited by cichlidtx, 02 September 2013 - 06:40 AM.