Sorry I don't have a cool name for this build... But it's my first custom setup. This build will at first be about the stand build, but it will then shift to the progression of the tank.
Goal for this setup: To demonstrate the skills I have gained since setting up my first tank in 2008.
1) I am a fan of simple tanks which make use of general biological phenomena to achieve balance without too much input from myself.
2) Establish and maintain an
effective
maintenance routine.
3) Focus on the interactions of species. I also want to grow out a select few coral specimens into impressive display pieces.
4) Improve my DIY skills (my first aquarium stand! - I hope it works!)
5) Improve my eye for aesthetics. Create a beautiful, natural reef landscape.
6) Hone my photography skills and be able to show off the tank.
Relatively current pics. I need to take some new ones though.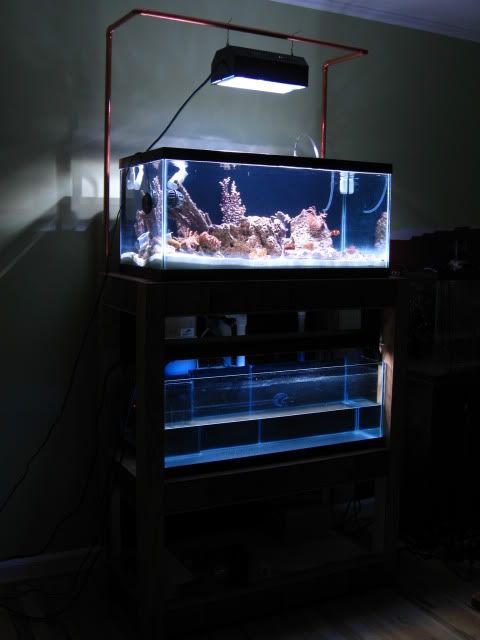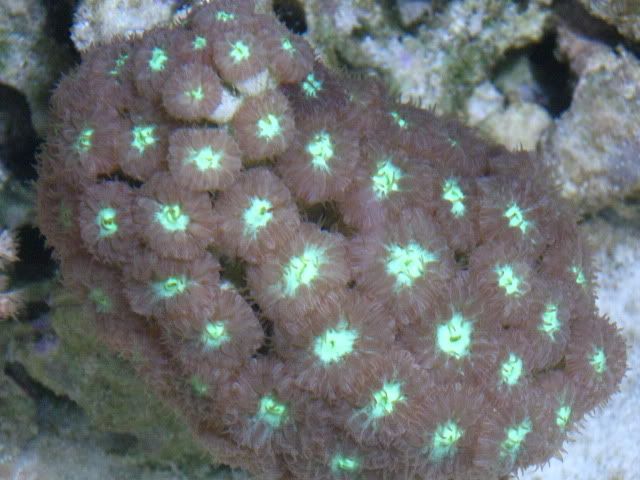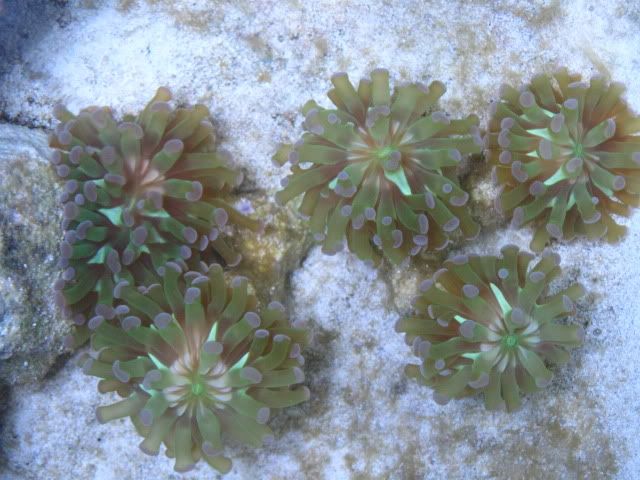 Equipment:
Aqueon 40b display tank
Aqueon 30b grow out tank/sump/refugium "custom" made from the remnants of a broken 30b and 40b.
Bubble Magus NAC6 skimmer
PFO 250w HQI for the display tank (Hamilton 14K bulb)
Current Nova Extreme for the grow out tank
Quiet one 1200 return pump
2 Hydor Koralia 1's
1 Hydor Koralia 2
Hydor theo 200w heater
Livestock:
1x Amphiprion Ocellaris (Ocellaris Clownfish)
1x Pseudochromis porphyreus (Strawberry Dottyback)
- Jumped
1x Dascyllus melanurus (4-stripe Damselfish)
1x Chrysiptera parasema (Yellow tail blue Damselfish)
A few hermits
A few cerith and astrea snails
A few nassarius snails
1x Sea Urchin, either Echinometra Lucunter (rock-boring urchin) or Echinometra mathaei (common urchin - hawaiian). It depends on when I look at it as sometimes there's a tinge of red, and other times there's not.
Corals:
2x grape coral (Euphyllia cristata)
Various mushrooms
My prized blastomussa wellsi colony, which I got as just a few small polyps on a piece of LR (that was also heavily infested with aptasia!)
1 favia frag
1 small fungia plate
2 kenya trees
1 scolymia - standard green one, but got it for $10 from a local
GSP
Pulsing Xenia
Blue Xenia
3 Idaho Grape Montipora Capricornis
- Died off when caulerpa went sexual
1 frag Rose millipora
1 colony of tubbs blue zoanthids
1 frag of AOG (armor of God) palys - growing like crazy
Misc:
Grape Caulerpa (racemosa)
Went sexual, so it went bye-bye
Chaetomorpha Linum
I'm still waiting to really do much more with this tank. I'm in a cash bind for the near future, so things will probably move slow unfortunately. It'll be a while before I start stocking the display sump for example. Right now it's inhabitants mostly consist of a ton of bristle worms.
Here is a link to the planning/building of the sump.
Edited by ajmckay, 02 May 2011 - 07:13 PM.