Soooo I decided to give reefing another go. About 4 years ago I bought a small tank (14gal) and stocked it full of corals and had a couple small fishes and you know. . . well, then after a couple months it got neglected and became kinda overwhelming so I had to give it away. I was in High school and taking duel credit courses at the same time.
Now tho, is gonna be different. I do have to thank El Fab for his pico of awesomeness which really inspired me to get my reefing game back on! There are others to thank and they will when its appropriate.
The tank: an Aqueon mini-bow 1.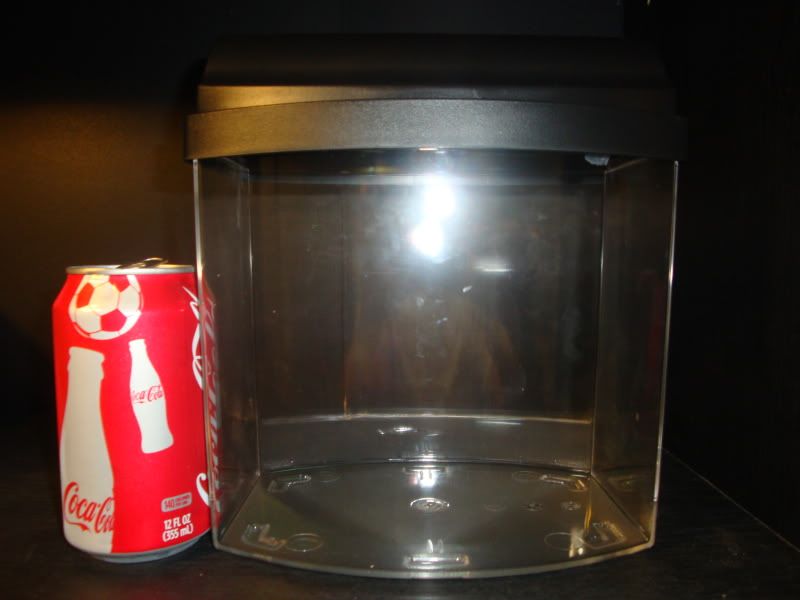 Pretty much a 1 gallon bowfront style tank.
I plan to incorporate several little changes of my own. I wanna keep some high light corals in there and the stock lighting might just not be enough. Not sure if 7watts of incandescent light will do it for a blue tort. . . . I also plan to customize water movement, cooling, and filtration.
More to come later on.
Nick
Edited by Solarflare8806, 20 August 2010 - 07:41 PM.