Okay, so my previous tank was kinda over run by damn vermetid snails
When that happens you either have to keep looking at the stupid web like strings all over your rock that irritates coral every time the sand is mixed a little... or throw in the towel and dry it all out. so I ended up throwing in the towel and drying allll the nice coraline and coral (zoas I couldn't remove here and there) covered rock out in the sun and starting from scratch. I tore down the whole tank and stored the livestock I saved in another tank. I decided I wanted to go for simplicity in a small tank (as many others do) because the tank will be moved from Cape Cod to central Mass and back again... EVERY YEAR. It's a real headache and I only want to
try
and make it a little bit easier
Since this will be my second tank and I have already experienced the obligatory "poor purchasing of the first tank syndrome" I at least now know what to buy and where to buy it!
Current equipment:
Odyssea 325 gph canister filter-45$+shipping
Do!Aqua 8.5 gallon rimless aquarium-55$+shipping
18" 40 watt Nova Extreme T5 fixture-50$+shipping
12 watt Ecoxotic Panorama LED-85$ w/shipping
70W Fishneedit MH w/ 13k Aqualine 70W bulb
Hydor inline heater-25$+shipping
DIY ato
I'm running filter floss and chemi-pure elite in the filter as of now.
Current livestock:
About 7 pounds of live rock (already had)
About 10 pounds of live sand (already had)
Inverts:
Rose bubble tip anemoneGreen striped flower anemone
3 sand sifting sea cucumbers
Porcelain crab
Green emerald crab
2 nano Florida sponges
Harlequin serpent starfish
Red brittle starfish
2 Astrea snails
4 unidentified pink-footed snails
Fighting conch
2 hermit crabs (devils I tell you)
2 mini carpet anemones (the common kind)
Purple bryozoans
white and purple feather duster
Fish:
Pearly Jawfish
Coral:
Purple Sea whip gorg
Yellow sea whip gorg
Yellow eyed zoanthids
Electric Blue zoanthids
Green People eaters
Other random zoas
Red brain coral
3 Rainbow acans
Various other types of acans
Duncan
Rainbow monti
Sunset monti
Sandom green monti
Purple monti cap
blue undata
olive monti with purple polyps
Orange monti cap
ORA Birds of Paradise
ORA Red Planet
ORA Roscoe's Blue acro
GSP
Metallic orange plate coral
Orange ricordea
Superman mushroom
Green and blue mushroom
Purple tabling acropora
tri-color acropora
Various other monti and acros
I have plans for sum phish
The tank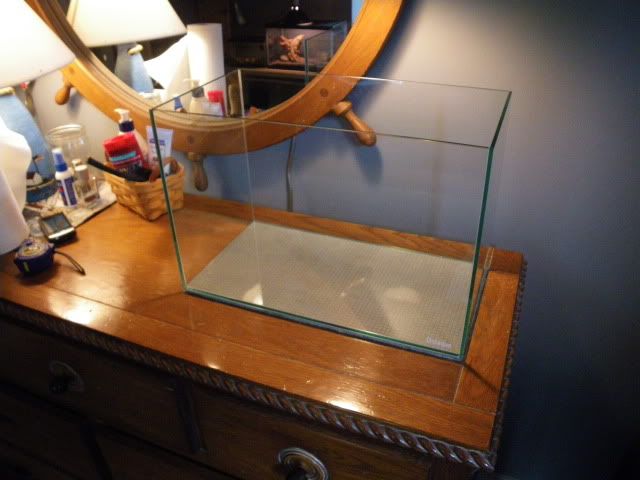 Awaiting use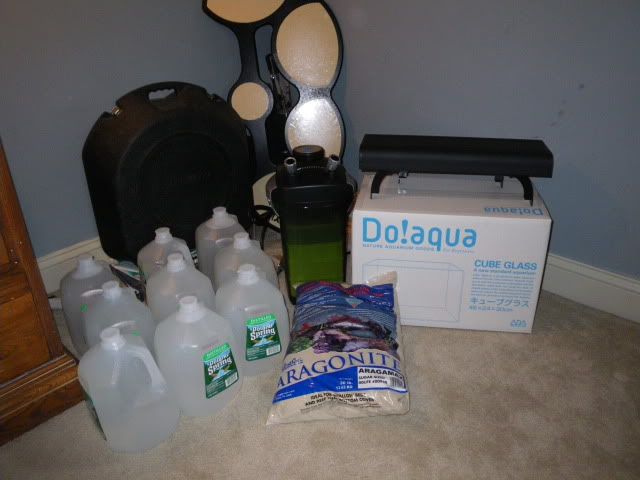 The tank as of today (updated with each new FTS)
Edited by Zo0k365, 21 March 2011 - 04:23 PM.