This is my 12g NC. Pictures taken with crappy point n shoot Nikon Coolpix L5
Youtube Video
Here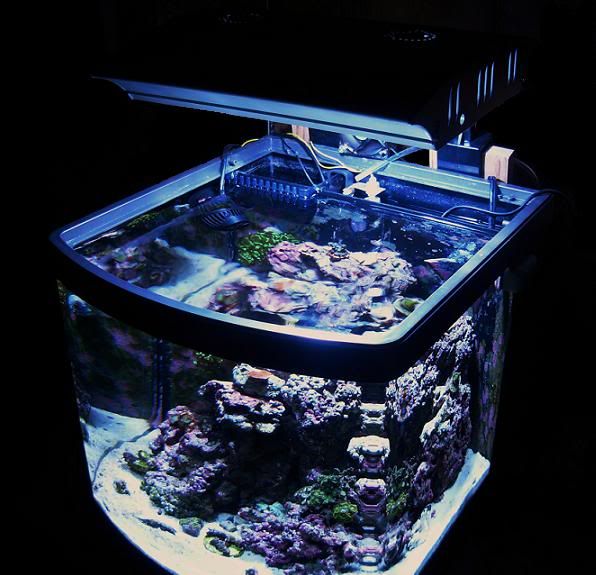 The tank has been up for over a year. However, at the end of last summer I went on vacation and came back to dead tank. I was broke at the time(4k vacation), so the tank stayed up but I literally didn't turn the light on for 3 months. (I had no fish)
Things started looking better for my bank account and I finally got the desire to "start over".
Ive got a good start on my corals, and now waiting for things to grow out. Some corals I haven't been able to get a good picture of yet are couple sps, red monti cap, yumas, shrooms, some other zoas. My camera sucks, and I'm no good with it.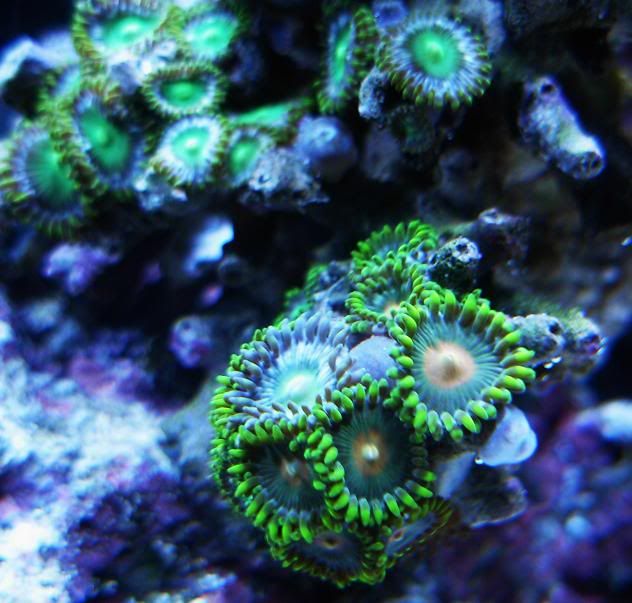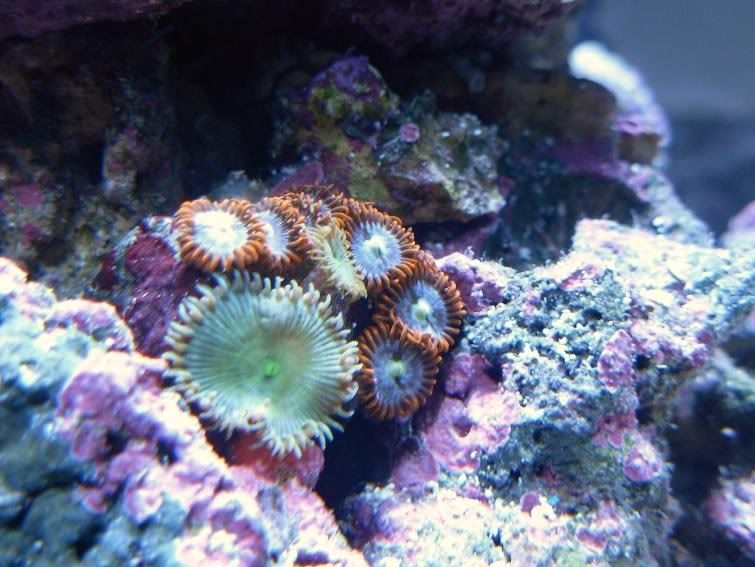 Baby frogspawn
My 5 year old names everything in my tank.
This is Globy
Big Red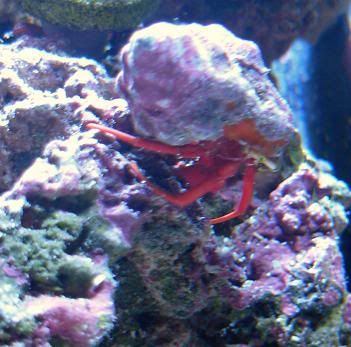 Jellybean (a little camera shy today)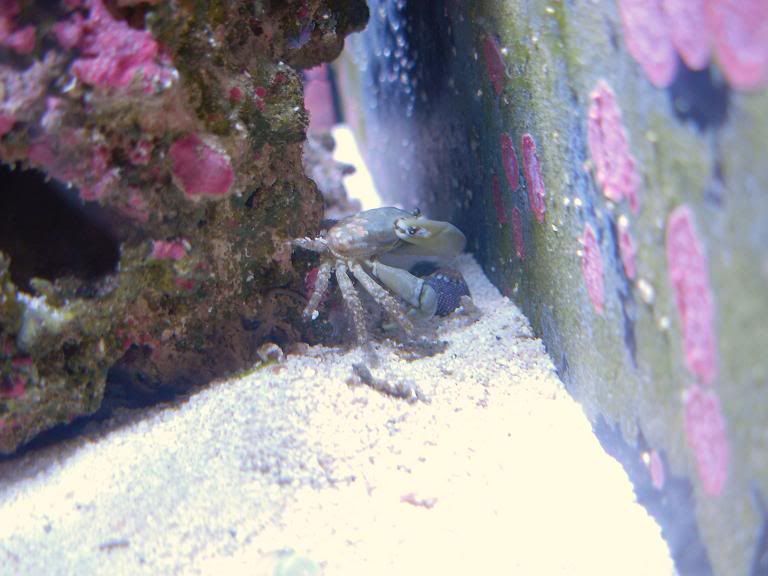 A Crack! I found a bunch of these a few weeks ago after I changed to a MH. Everyone remeber years ago the NC 12g tanks busting left and right? This is one of the older tanks. Plans are in the works to switch to a 20l.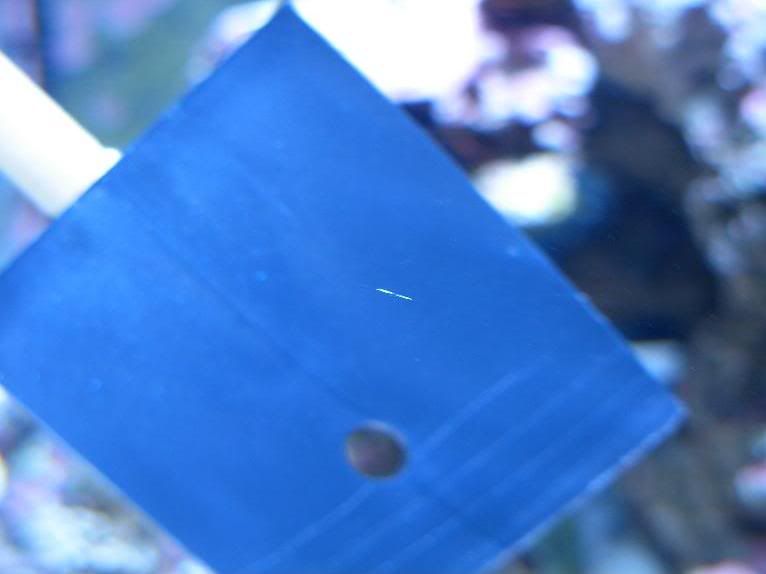 ATO (need a guard on it still)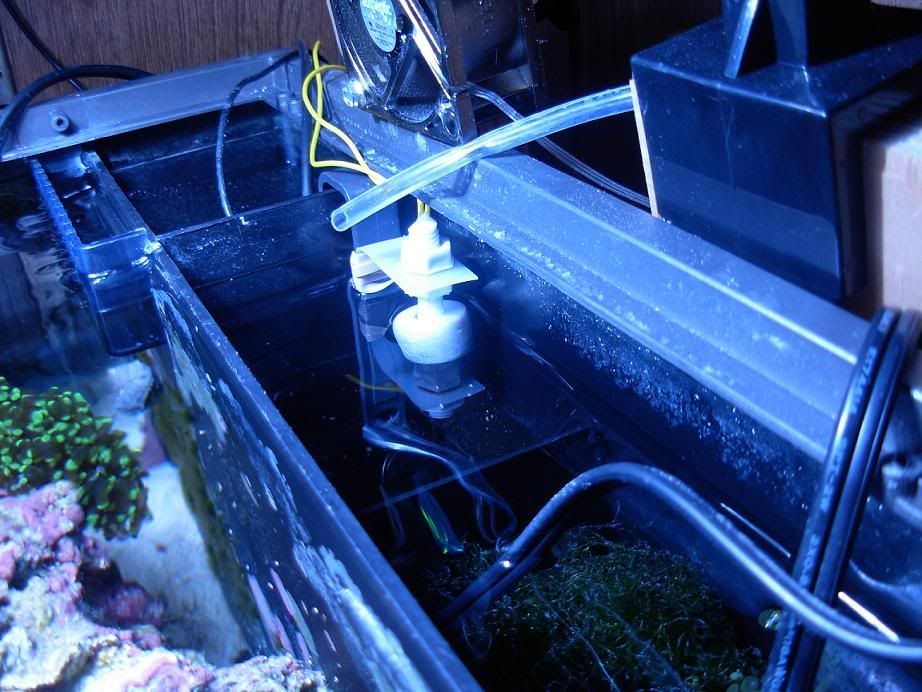 DIY light stand. The legs that the FNI light came with wouldn't sit the way I wanted it. This works perfect.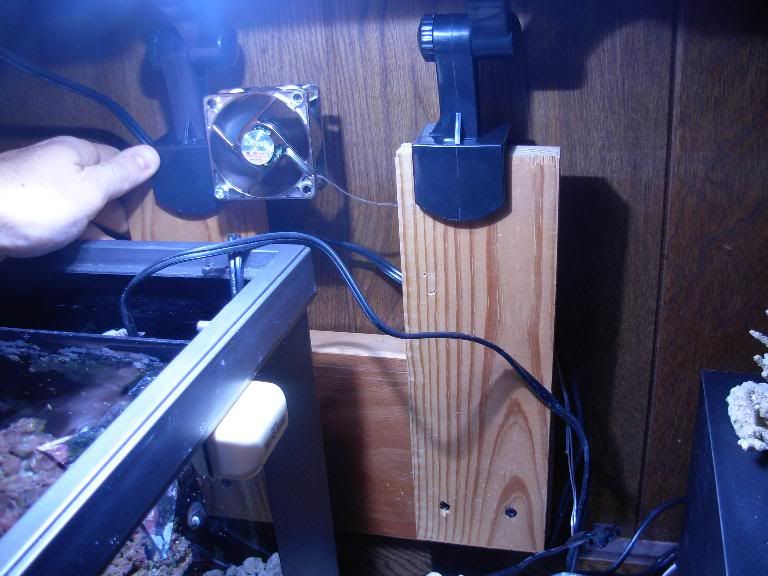 The fist week.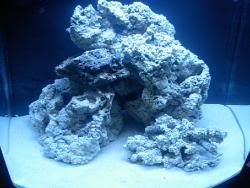 Edited by fishdaddy0831, 31 January 2011 - 07:54 PM.