After more than a year perusing this forum and looking at all of your nanos, I thought my tank thread is overdue. This Solana started off as a seahorse reef tank in the summer of 08, with a 250w MH Sunpod, AquaEuroUSA 1/8HP Chiller, and a couple Koralias. After about a year of raising my 3 pairs of orange and yellow H. Reidi, I left for a weekend vacation last August and had a friend watch my nano. My chiller's pump broke, and of course during our worse heat wave in Los Angeles. By the time I got home, my seahorses and most of my corals had perished
The survivors were a Golden Tongan Blenny, Pair of Black Ocellaris. and my Rose Banded Shrimp Goby and Pistol, Janss' Pipe, my Cesptiularia colony, denros and sun polyps. At that time, I was battling a horrendous GHA outbreak, due to the bioload, with these feesh and the 6 seahorses which grown to about 6-7" each, I decided to let things be for a while....
A few months ago, as my GHA became more manageable, I began restocking my nano slowly. Starting off with a MP10 for flow. Adding a GARF bonsai (my favorite coral ever, encrusting and about doubling in size since 3 months ago
), ORA Bird of Paradise, ORA Red Planet (just last week), two rainbow acan lords, ricordea, a few zoa frags, giant clove polyps, two maximas (one ORA 1 3/4" Maxima which was never happy and was found dead and being scavanged by snails and hermies today
) a Dragonface Pipe, and a few pairs of ORA Cleaner Gobies (red headed, sharknose, yellow stripe, and tiger).
Two weeks ago, I did a little bonsai trimming, removing about 1/5th of my live rock to produce more coral space. I moved my Cepistularia, which at over a year old had grown into a huge colony being the focal point of my reef. It looked happy for a week, then within a day of me being at work, had melted to about 50% of its size. My apartment smelled foul, and in fear of losing the other half and causing my tank to crash, I threw away the rock containing the remainder of the melting colony. A few water changes later, here we are. My tank:
FTS:
The dendro started off as one head a year+ ago, and has over 10 now
ORA Tiger Goby: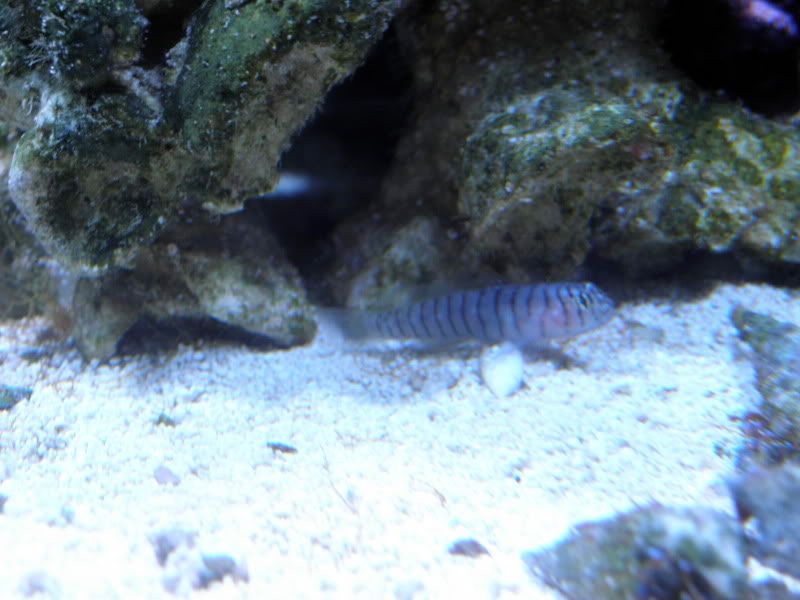 ORA Red Head and Sharknose Gobies:
Sideshot of RBTA and Occelaris:
Other side, I want to get some kind of favia or low light encrusing lps for the middle shelf:
Sun polyps: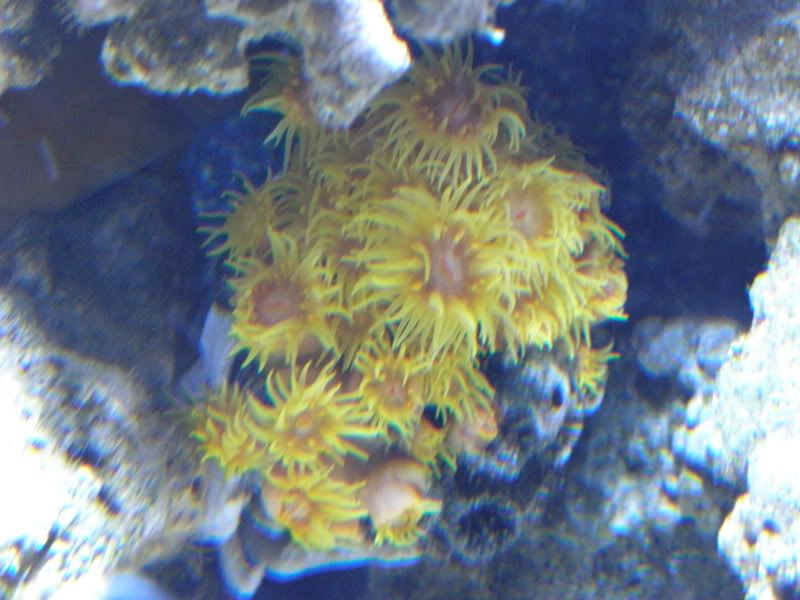 Top down: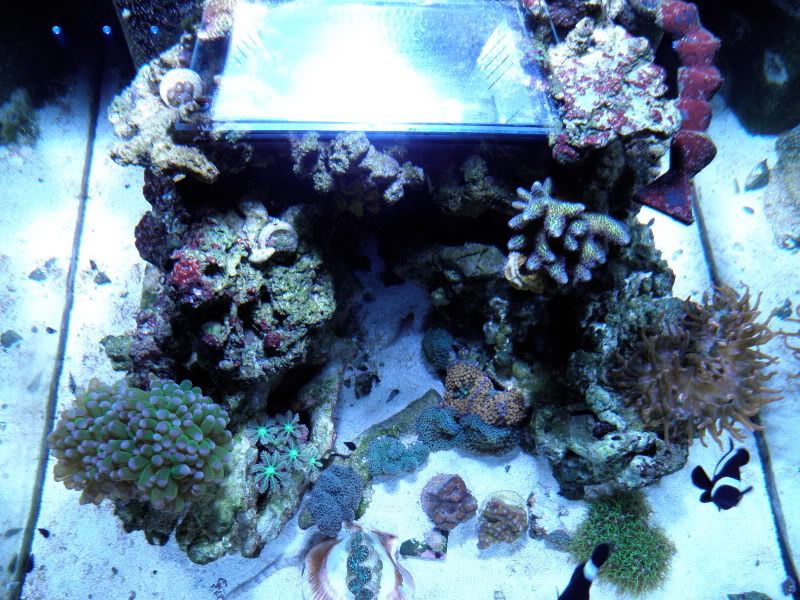 My fave GARF Bonsai: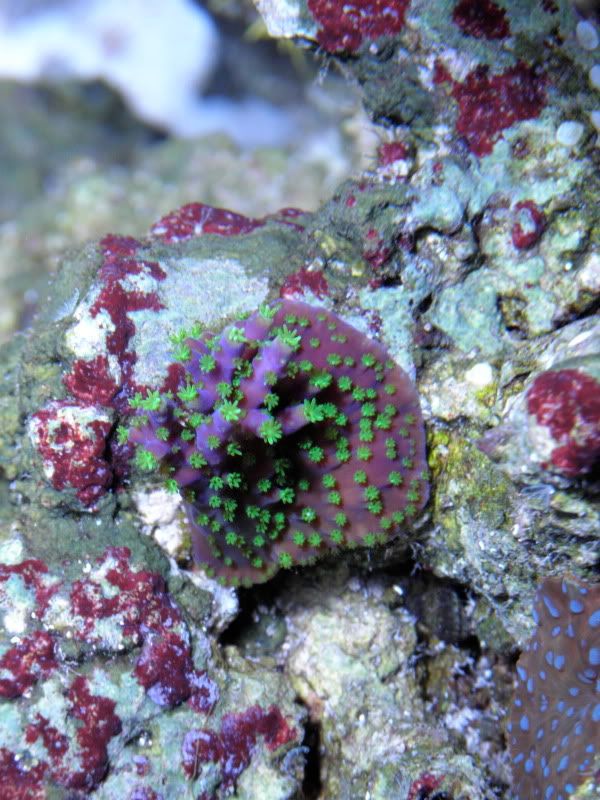 Second faves ORA BOP and RP:
But the Acans aren't far down the list....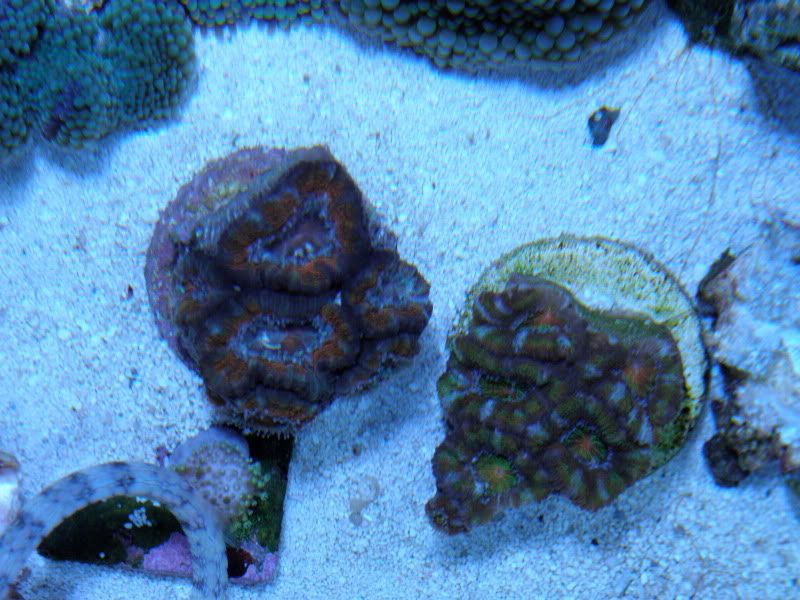 And they might not be fancy, but I couldn't have a tank without Palm Trees - I
m a Cali guy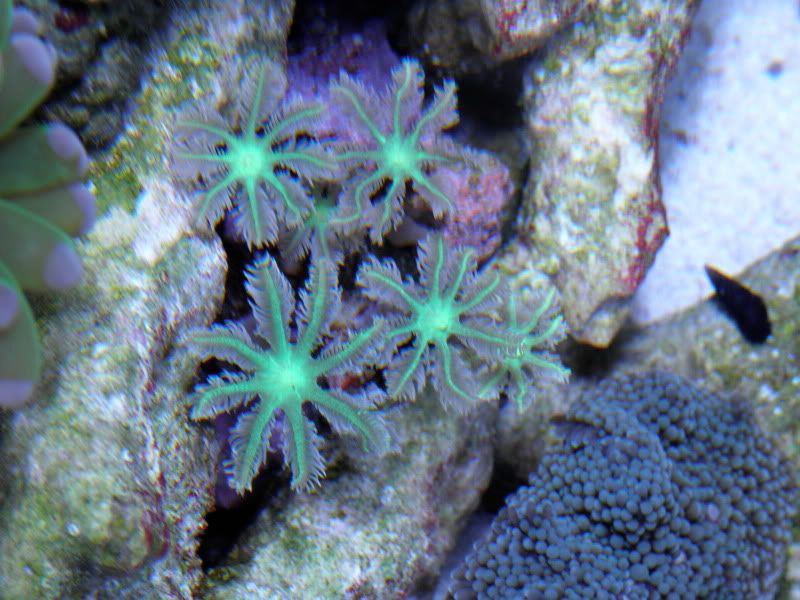 OOPS, almost forgot my Vanuatu Maxima and Dragface Pipe!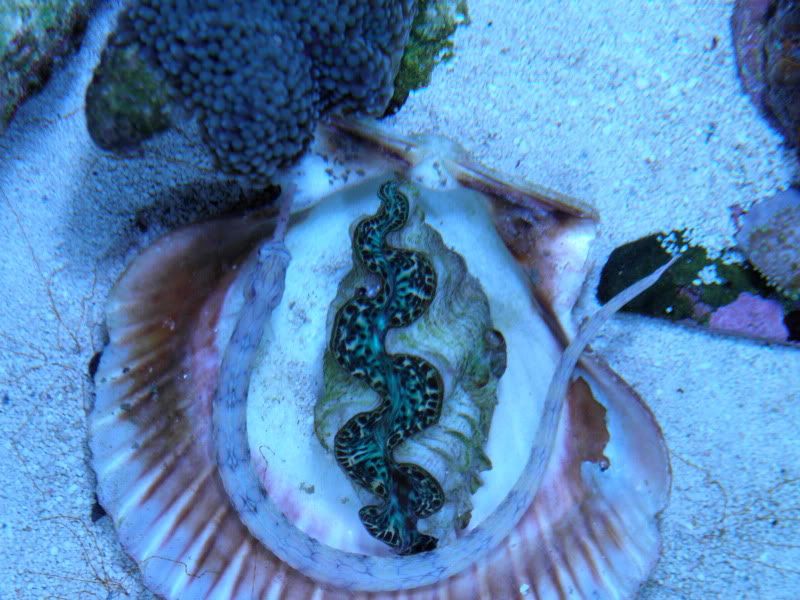 Edited by LebaneseDlight, 23 February 2010 - 11:42 PM.