Well finally got the Elos mini and got it setup tonight.This started as a Biocube 29 in May of last year. I decided to go with the Elos mini because I was sick of looking at all the wires and black plastic.The icing on the cake was the sump to hide all the wires.Everything is stock at the moment except for a MP-10.I tossed the skimmer in the garbage and just kept the pump for a back up.The G-1 Maxspect 110watt light is really awesome and clean. Only thing I did not like about the fixture was no moonlights. I changed that with a little DIY moonlight. Now the G-2 fixture is out and has moonlights.The only thing I do not like about this tank is there is no place to put additives and supplies in the stand.I did research this tank alot and asked plenty of members questions. Sushi's thread was really helpful. I did the exact same thing he did with the sump. I removed a small glass divider to make the return chamber larger and flipped the tank 180 degrees. This puts the return chamber in the front and it has easy access.I have had no problems with micro bubbles and the overflow is whisper quiet.
15 Lbs of Fiji Live Rock from my old Bio Cube 29 and some small rubble pieces.
20 Lbs of Live Sand 5lbs of Fiji Pink dry sand
My Dining room during the swap wife wanted to shoot me.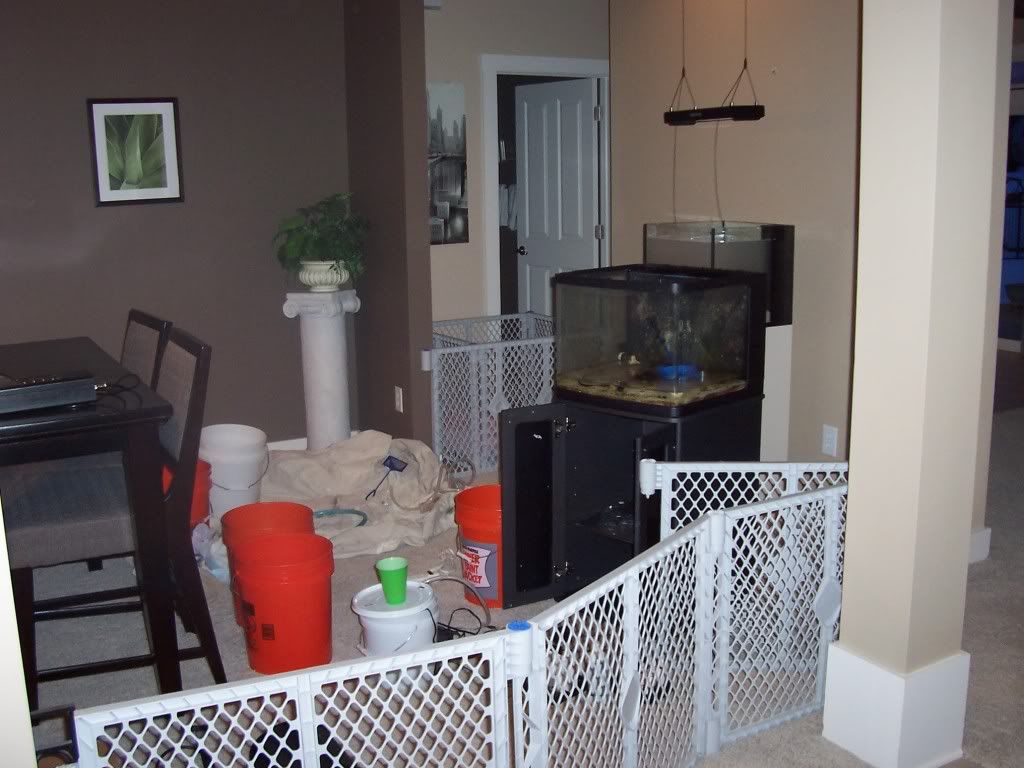 My clowns chillin waiting for there new home.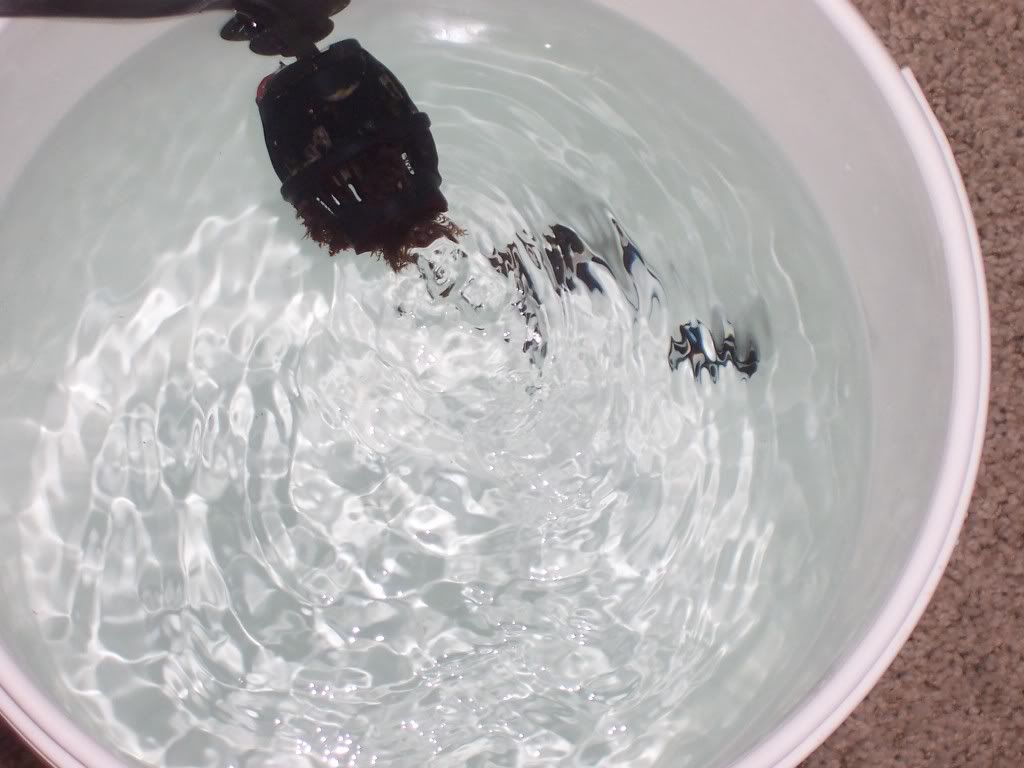 A few corals
What a cloudy mess
I will update tomorrow with more pictures and details.That is all I have for now. But the light fixture is SHAWEET.
Edited by Lawnman, 22 May 2011 - 01:18 PM.