Well, I am back in the hobby. I helped my father start and maintain a 55 gal in the 90's. Now at 26 made the expensive decision to get back into the hobby and see how much I remember. Things have changed, no more ozone, no more bio balls, no more dsl or is it dls? Either way, no more.
So, I decided to build out a 29g Biocube. At the moment the tank contains:
RO Filtered water
Around 30# of Seaflor Special Grade Reef Sand
Stock Pump will upgrade to Rio HF6
Theo 100w heater
27# of Live Rock
Bioballs (coming out shortly)
Blue filter floss
Knocked out 1st chamber false floor
Theo 100w heater
Biocube filter (removing shortly)
Dosing
C-Balance A&B 5ml every other day. Tank is holding 21Gal.
Tank is sitting at 80F.
1.025 SG refractometer
I'm excited to hear feedback. I am still not sure if I want to use chemical media. Chemi-Pure, Purigen.
7th day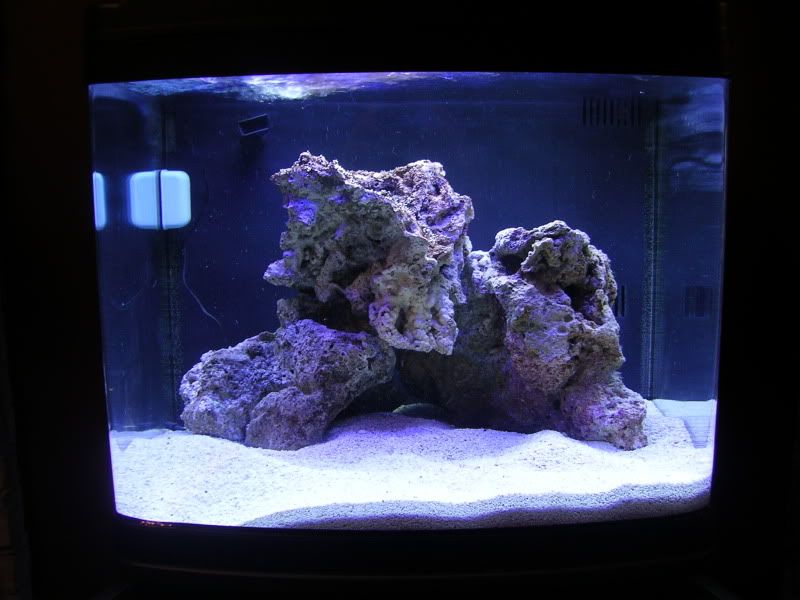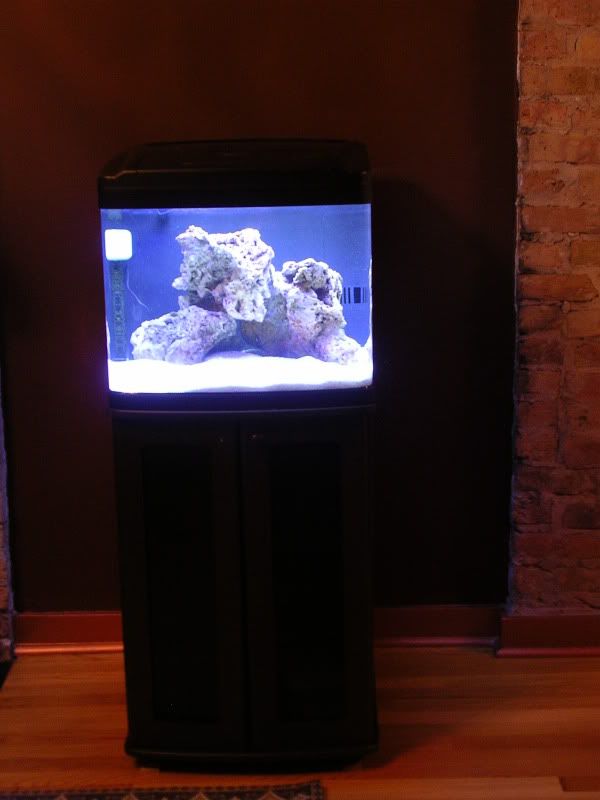 Are those micro-bubbles?
Edited by Travler83, 22 May 2011 - 09:29 PM.