It seems that the top half of my clown fish is starting to get darker and darker. She used to be all orange and I have just noticed the darkening of the top half. What could be the cause of this?
I am running a 29 Gallon tank with a fluval 205 system. I just set up a protein skimmer and I'm having an eshopps sump modified to run a refugium and a drop in skimmer as we speak. I almost crashed my tank while I was in NY for a wedding from using tap water for the past 4 months. I've had all sorts of bad algae from having too many phosphates from the tap water. When I returned from NY all of my tank walls were completely lime green with hints of rose, purple and orange. All are very bad colors and part of a dying algae cycle according to my LFS. The colors start out a brownish color then turn green, then purple, then orange, and when they are finally done dying off, white.
I have switched to RO/DI and I did a 10 gallon water change yesterday. I started dosing a cap and a half of Brightwell Aquatics Phosphat-E on monday and will continue my dosing next monday.
I was wondering if the bad water quality could have anything to do with my clowns discoloration.
My tank is stocked with:
2 Ocellaris (only one has the discoloration)
1 Bangai Cardinal
1 YWG
1 Peppermint Shrimp
A whole bunch of crabs (blue dwarfs, scarlet reefs, reds)
8 assorted snails
Zooanthids
Lighting is T5H0 Sundial
Heater is crappy and will be replaced with the external Hydor heater that attaches to the return piping of my sump.
Overall: Lesson learned and I won't be cutting any corners anymore. Can't wait to have a legitimate sump/skimmer/fuge running. I don't think I'll have many problems with crashing in the future but I wan't to make sure that my clown is fine for now.
Before picture: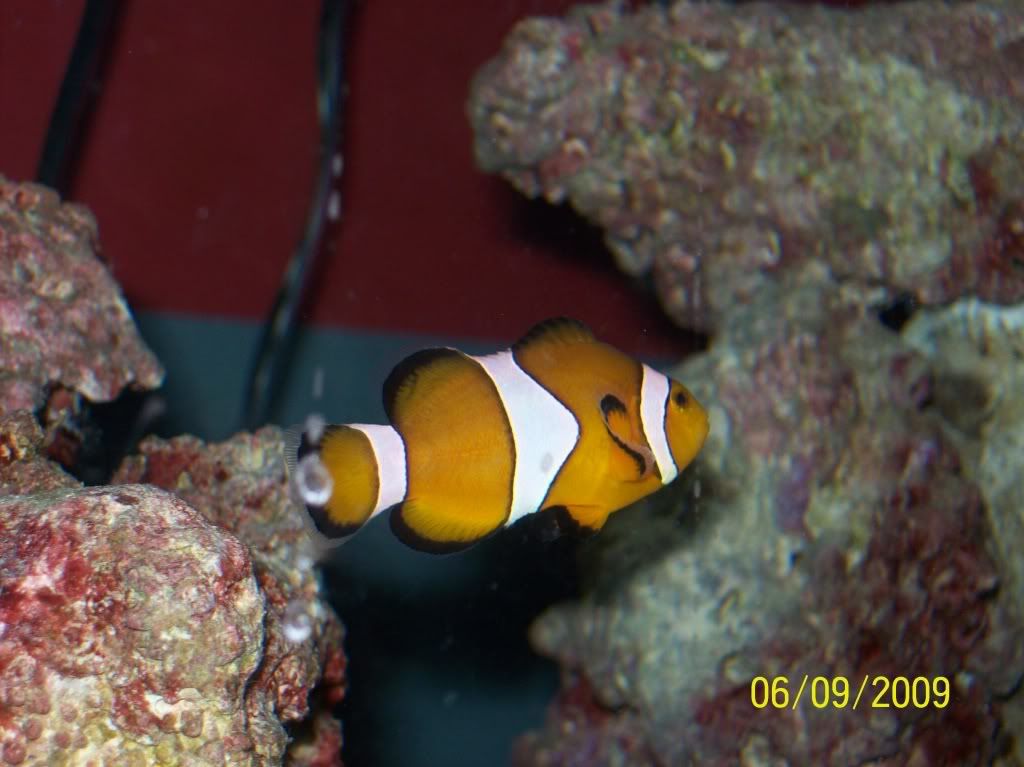 Current Pictures: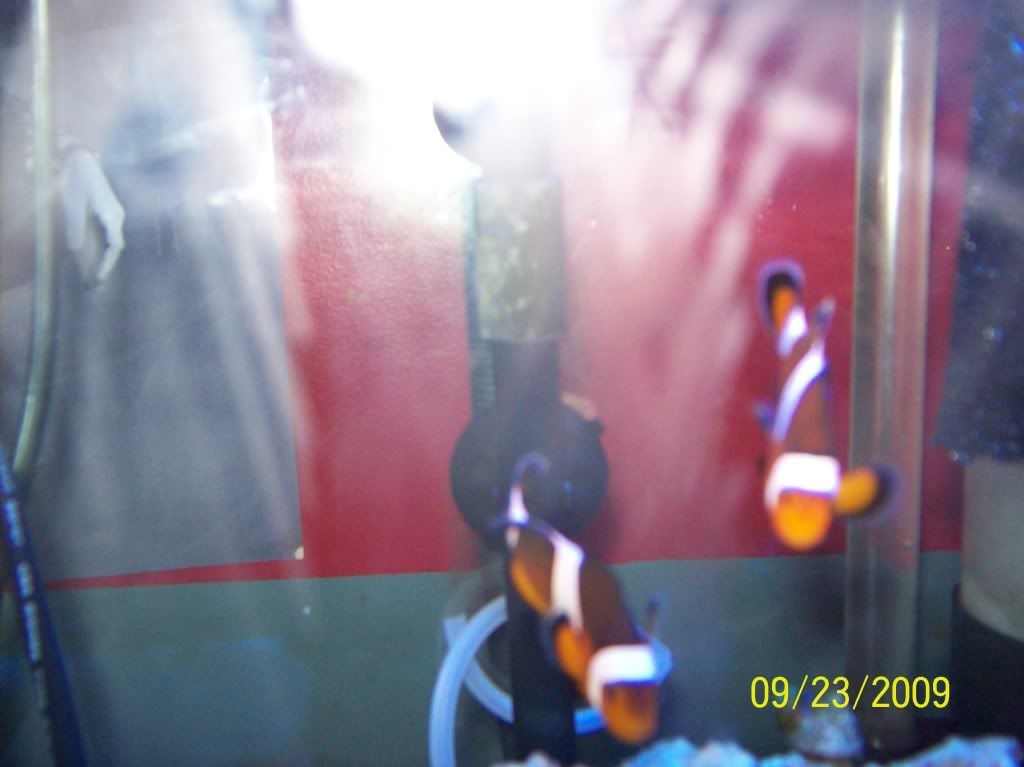 Pic of my other clown and my zoos. (camera cannot capture the true beauty of the zoos)
Video:
Edited by matt frizz, 23 September 2009 - 11:18 AM.