I had posted my tank in the member's aquarium section, but didn't seem to get any love, so I figured, since this is a pico tank, I'd post here.
Anywho, just started the tank towards the end of May or so. Since then, I've added a Coralife 36watt fixture, Iceprobe, Aqualifter which I use as an ATO, and just recently a Reefkeeper lite, which is awesome. Here is my first thread:
http://www.nano-reef...?...=198455&hl=
Here's a few updated shots...my leather coral isn't what it was when I first got it, but it's starting to open up again, I hear those things can be kinda picky sometimes. Other than that leather, I have some zoas, green star polyps, and xenia.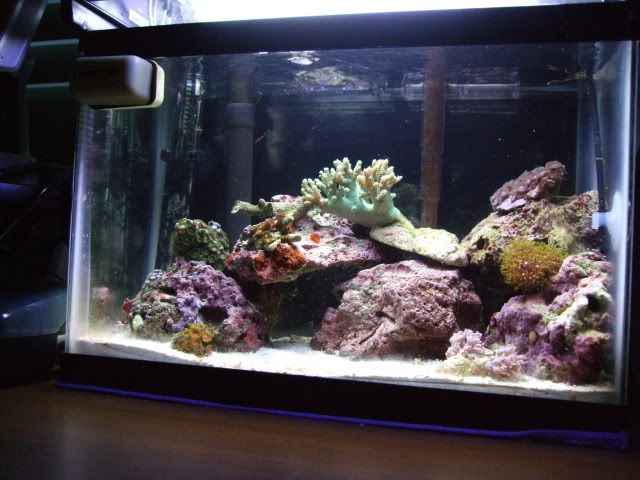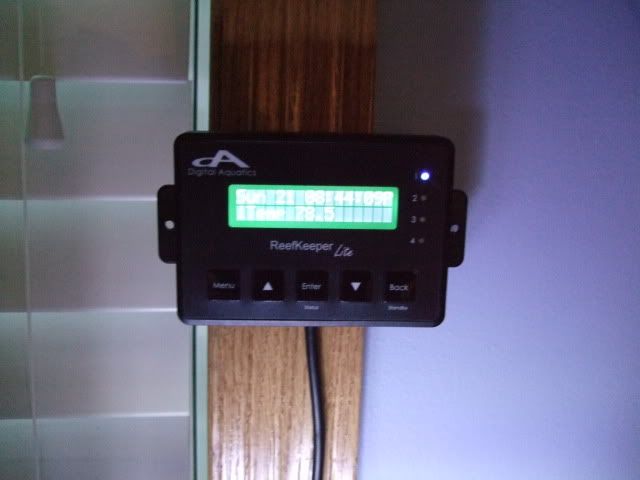 Tell me what you think.
Edited by ulver982, 05 March 2010 - 06:02 PM.