well i haven't been to NR for a longgg time... just started visiting again about a week ago... I've been posting on my local clubs forum NCRC ( www.norcalreefclub.com )... i had an old tank thread up but it seemed to have died off so heres my new tank with a revolutionary (ahahah not really) idea... lighting up the aquarium with one side as T5's and one side with metal halide and pc actinics...
i came to this idea when my dad said he didnt want the power bill to go up so i though hmmm lets try this..and here it is...(copied from my thread over at NCRC)
just some background info...
the tank was setup in january of this year. it has a custom stand made by me and my dad. has 2 different lighting systems on it and its sump utilizes 2 10g tanks along with a 10g ecosystem fuge i got of ebay for a real bargain. ok enough with the info here are the pix
alright im really excited about this one coral because it used to be just purple and brown but now its new growth is turning an amazing teal green!
here it is...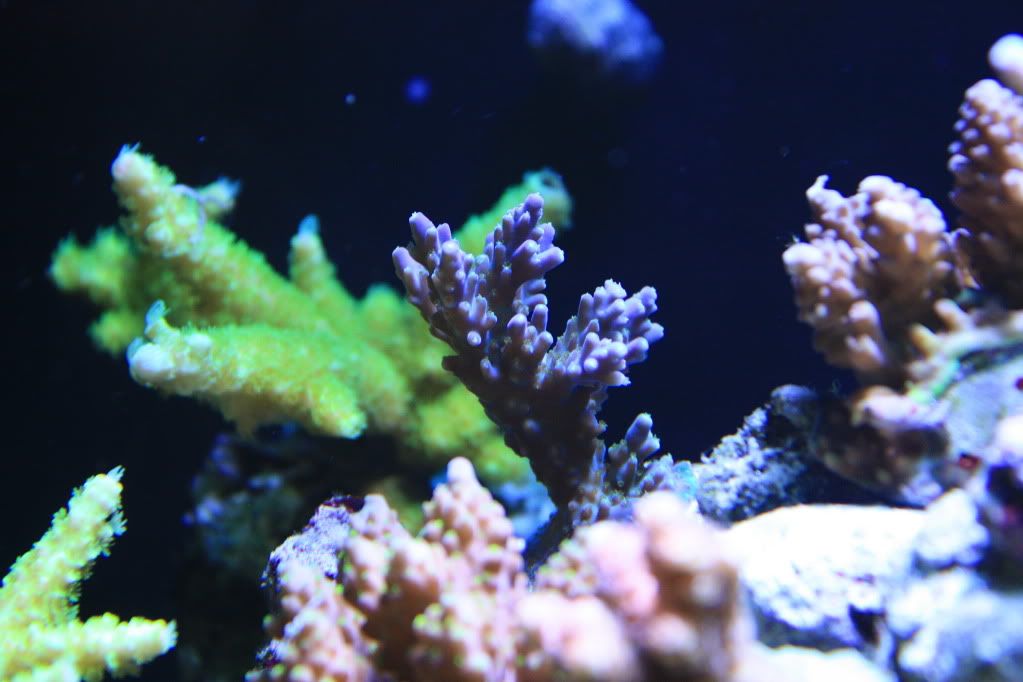 also here in this SPS side shot you can see that i have changed out my bulbs for a 14k phoenix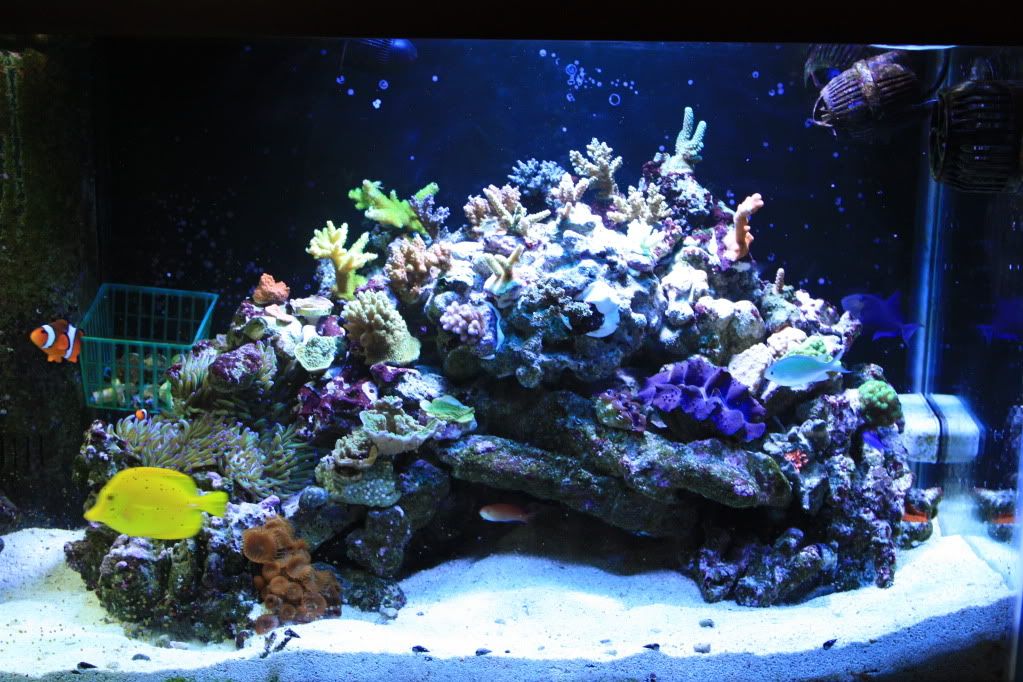 Roscoes...starting to regain its green color...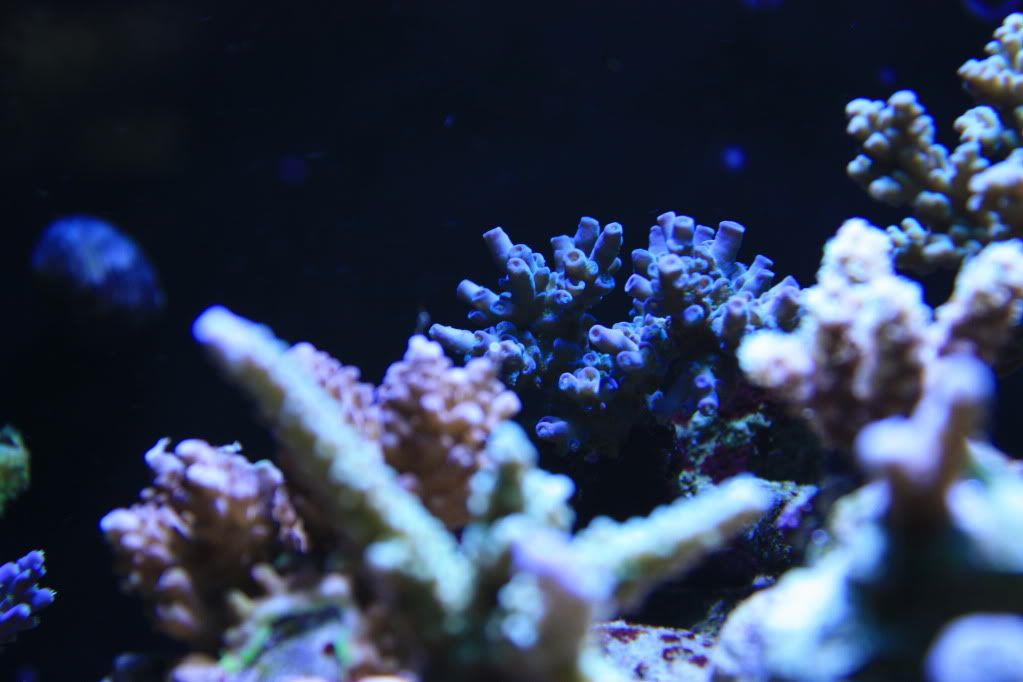 i just found out that this is an Elias Blue Stag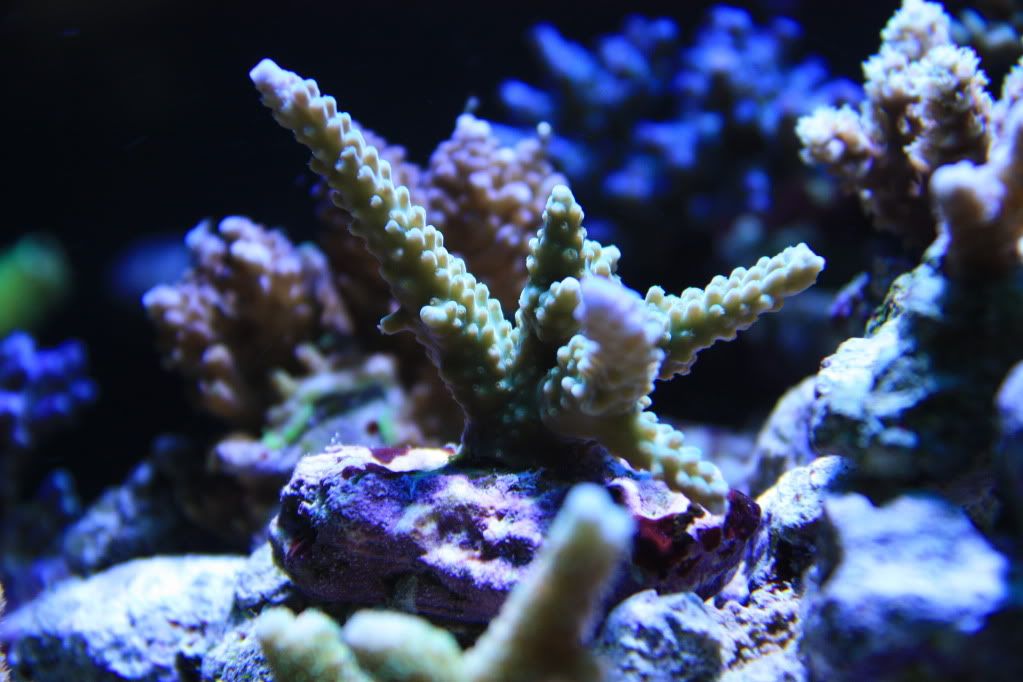 Green Pocillipora
a closer SPS side shot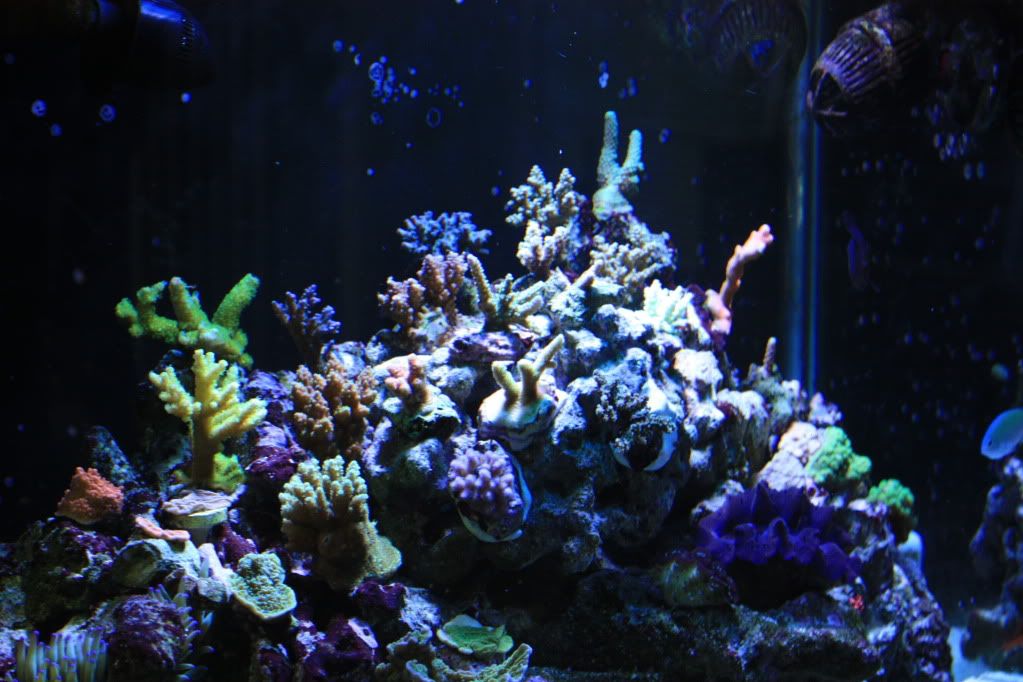 one of my Green Slimmers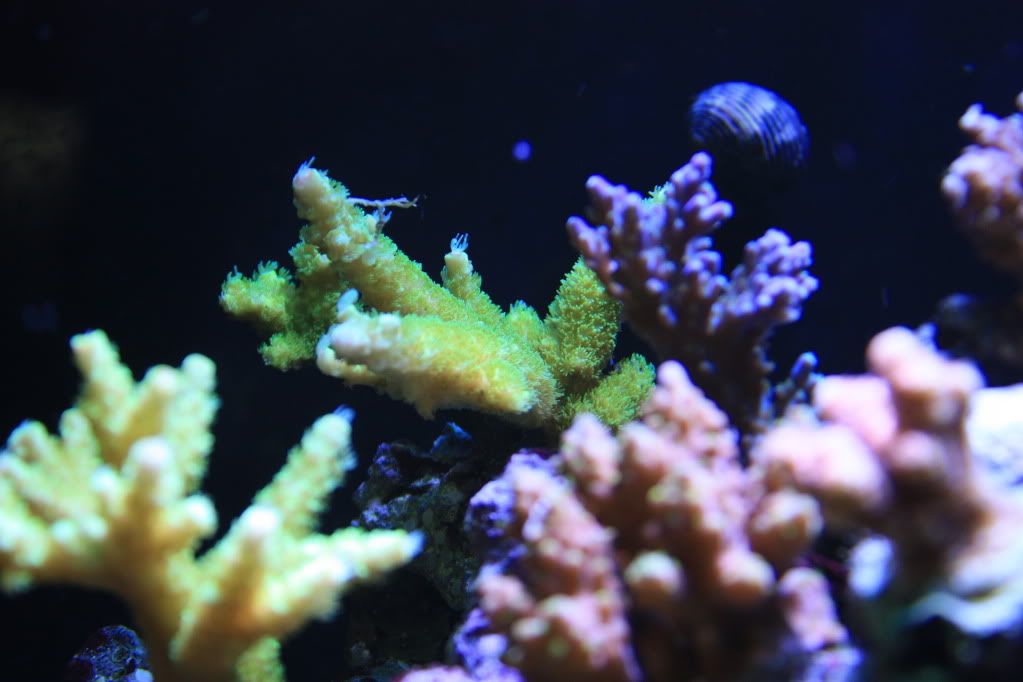 the other Green Slimmer
i also just found out that this is a Crayola Plana that i got from max as just a regular Plana...it also used to me red but its tips and now turning a bright purple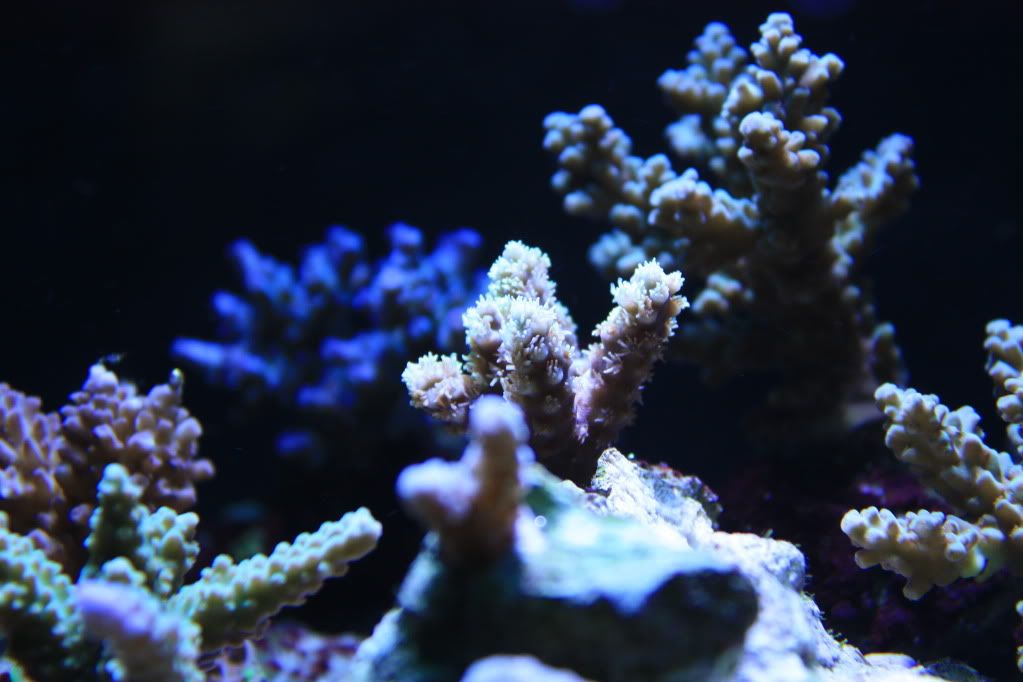 one of my favorite montis my blue polyped green base noodling cap.
My Fiji Teal acro showing some great PE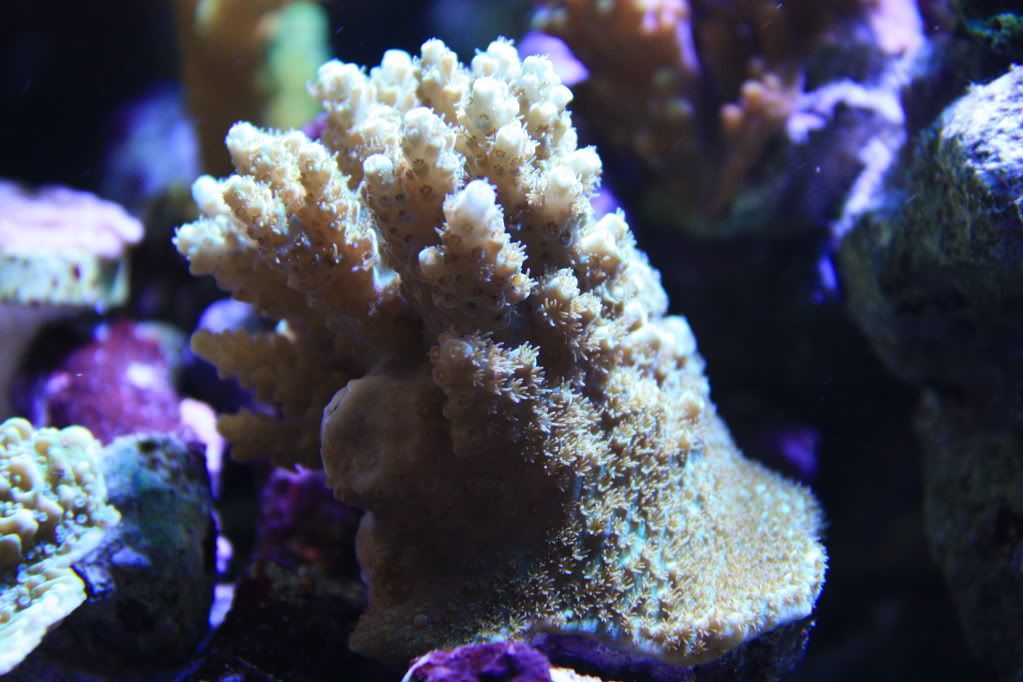 my Purple Poccilipora which is epoxied side ways to a rock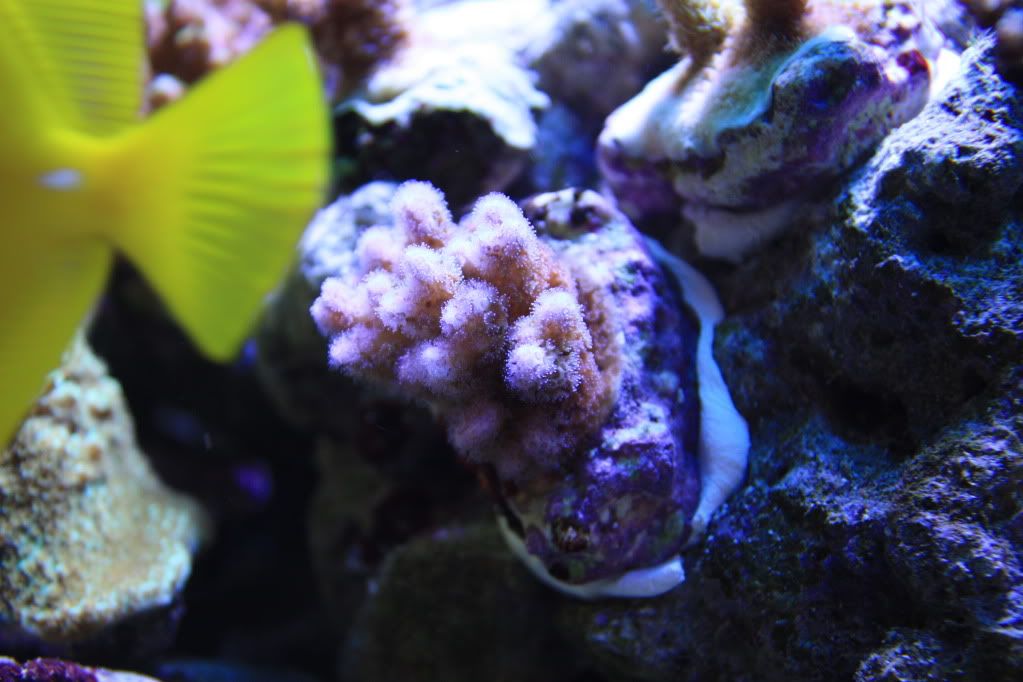 Green milis which is also shoing great PE and is growing supper fast... i would say 3 new growth tips have shown up over the last 2 weeks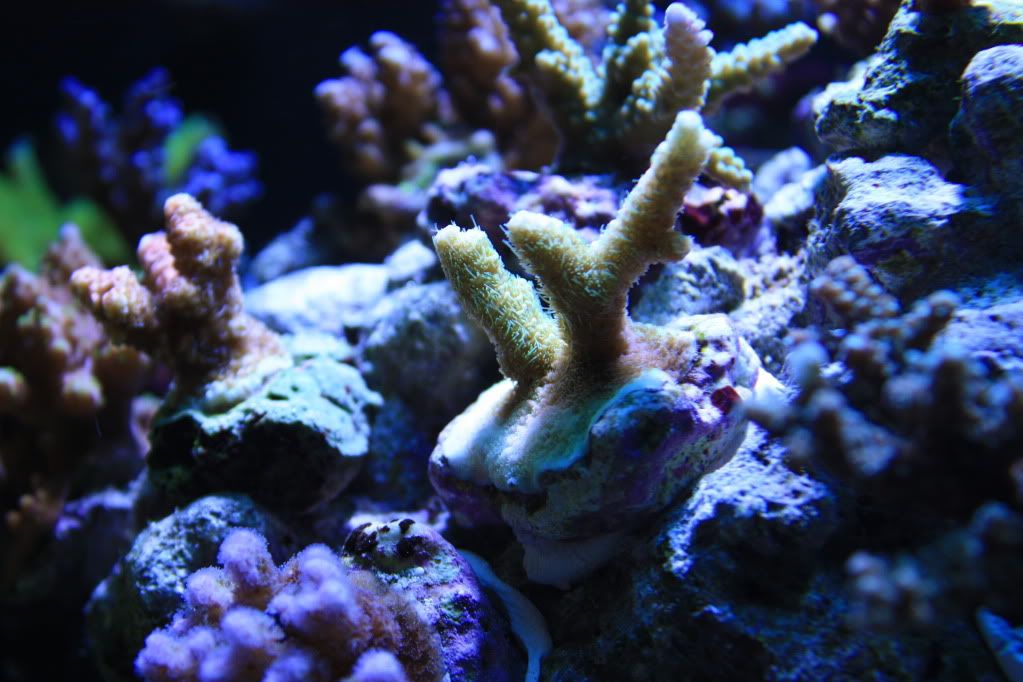 another fiji acro...i had ID'ed it but i forgot what the name of it was...
This acro when i got it was all...ALL brown...now after abotu a month it has regained it Deep Sky Blue color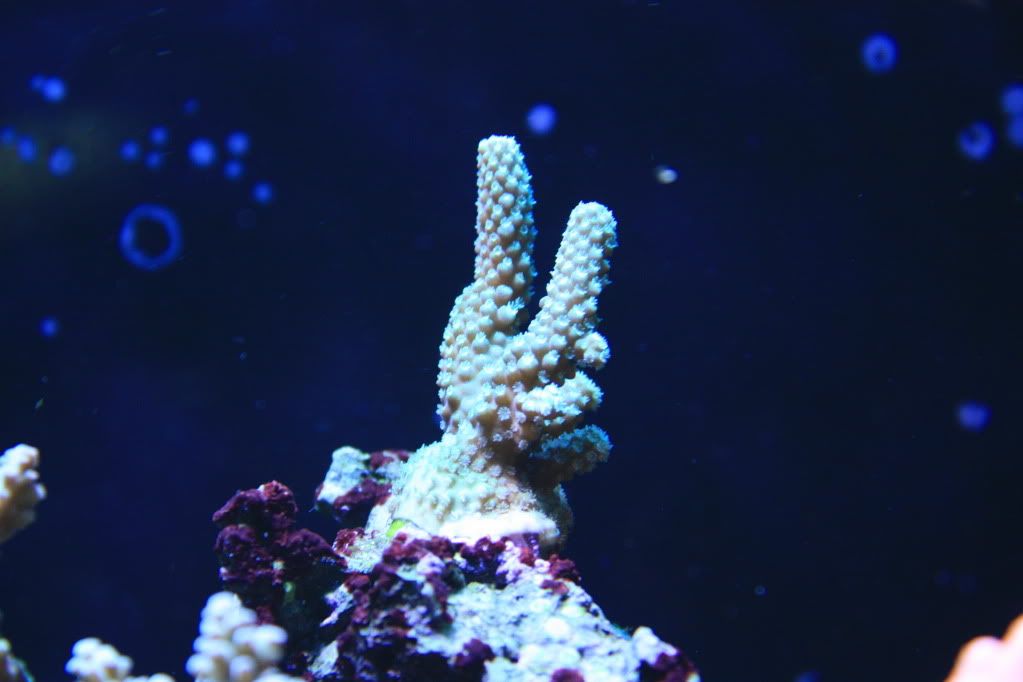 my Orange Monti Digi...has grown a lot since ive got it...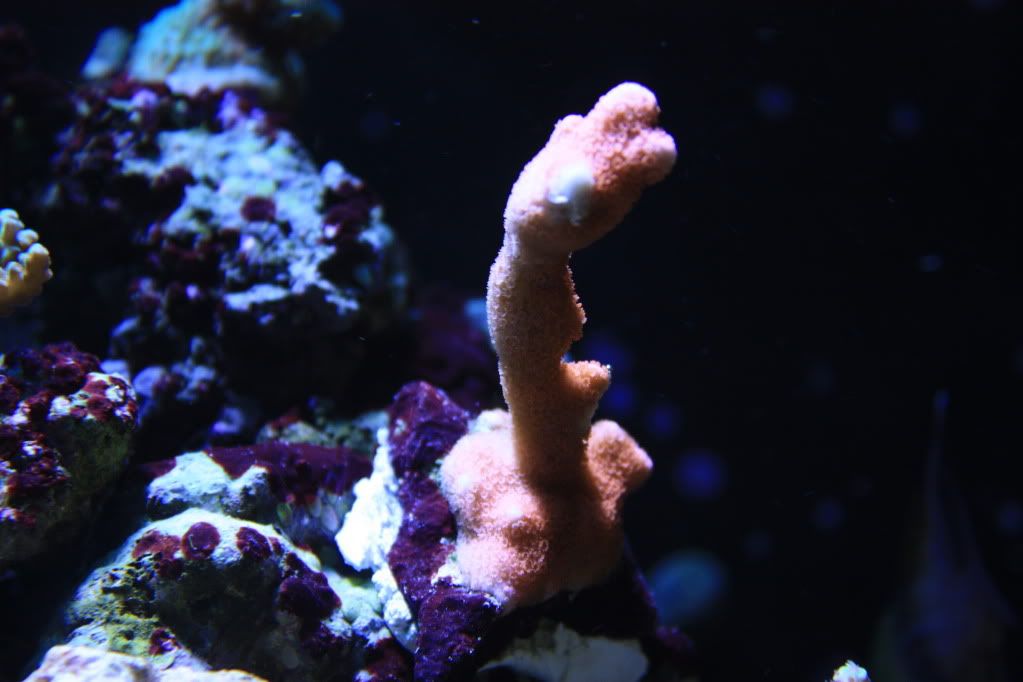 Elliots acro that has regained its green polyps and has encrusted well onto the rock...this is also one of the corals i epoxied side ways onto a rock so it looks kinda cool... 8-)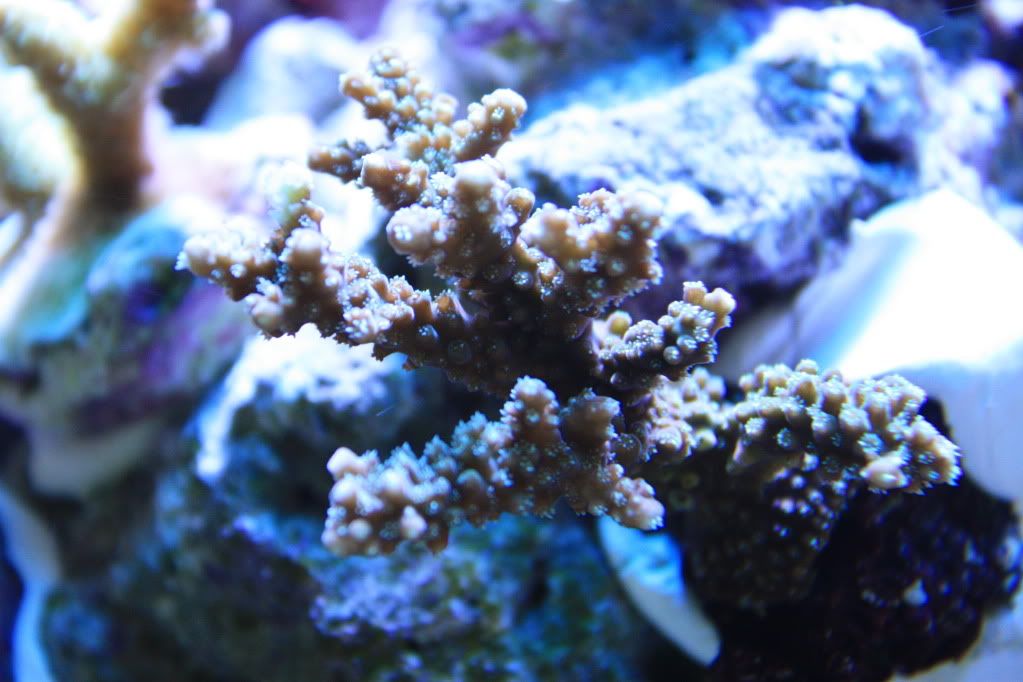 Blue Tipped Green Base Acro Teunis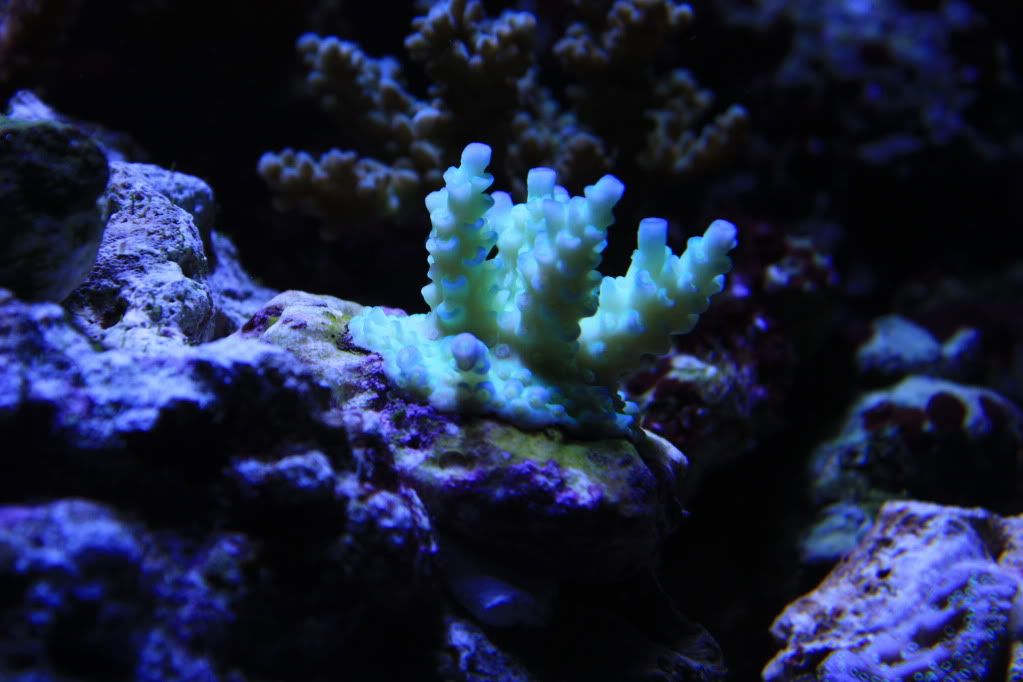 And last but not least the Obligatory FTS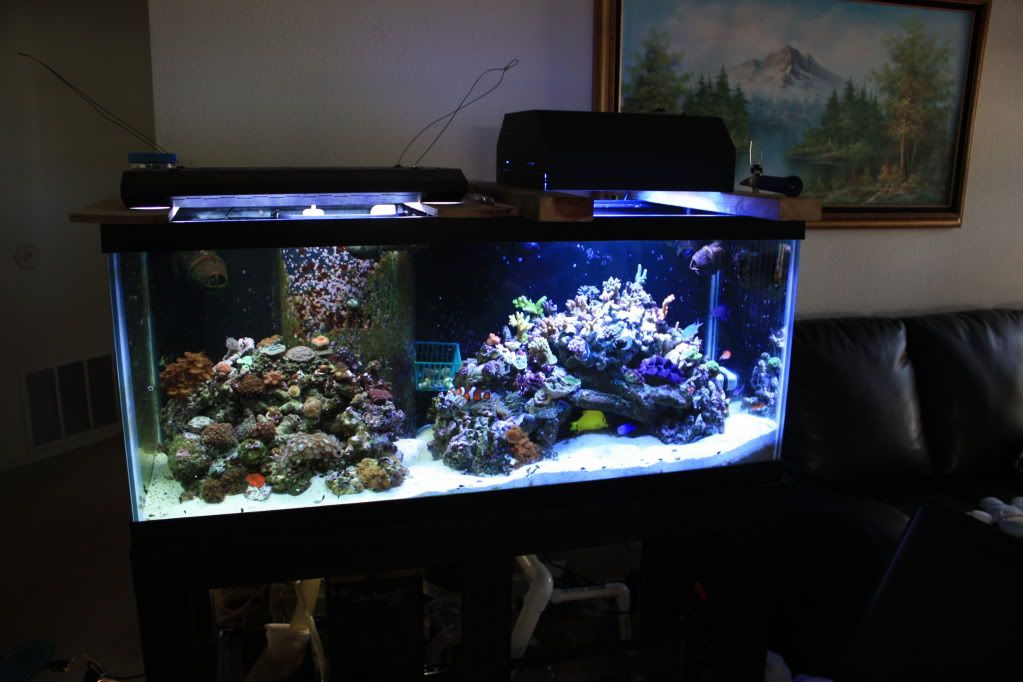 Edited by nanoreefnate, 15 February 2010 - 01:54 PM.