I used to have a
24 gallon AquaPod
, but for x-mas 2008 I decided to upgrade to a 75 gallon tank.
I broke down the 24g Aquapod and moved everything to the new 75g. Here are the specs:
- 75g traditional tank, with glass hoods.
- 300W Coralife Metal Halide fixture (two 150W 20,000K bulbs)
- about 60 lbs "new" baserock and live rock, plus maybe 10-15 lbs from the old tank
- Two Koralia 3, two Koralia 1 and one Koralia nano (because I had it laying around)
- HOB refugium with built in skimmer.
- HOB Bak-Pak 2R+ skimmer.
- Lots-o-sand ... planned ahead for a jawfish
The tank has been set up since x-mas, and just got past the ugly stage of brown algae. The clean-up crew is hard at work eliminating all of it.
Here are the current inhabitants.
On the stocking side for fish:
- 1 Yellow Watchman Goby
- 2 Naked Clownfish
- 3 Talbot's Damselfish
- 2 Rusty Gobies
- 1 Yellowhead jawfish
- 1 Scopas Tang
- 1 Sixline Wrasse
Inverts:
- 2 Peppermint Shrimp
- 1 Red-Foot Conch
- 1 Red Thorny Starfish
- 1 Sand sifting starfish
- 1 Tuxedo Urchin
- 2 Pencil Urchins
- Assortment of snails and hermits
Corals:
- GSP (relegated to "exile" island... you will see it below pictures)
- Toadstool leathers corals (moth colony + offspring)
- Green candy cane
- Green frogspawn
- Bunch of zoa's
- Bunch of ricordias
- Tongue coral
- Gorgonians
- Red Cynaria
- Kenya Tree
- Probably more I am forgetting
Enough chatter for now. On with the pictures. These are from a few months back. Cleaned the tank last night, so will try to get some up-to-date pictures this weekend.
The full setup:
Kinda older FTS (exile island is on the right):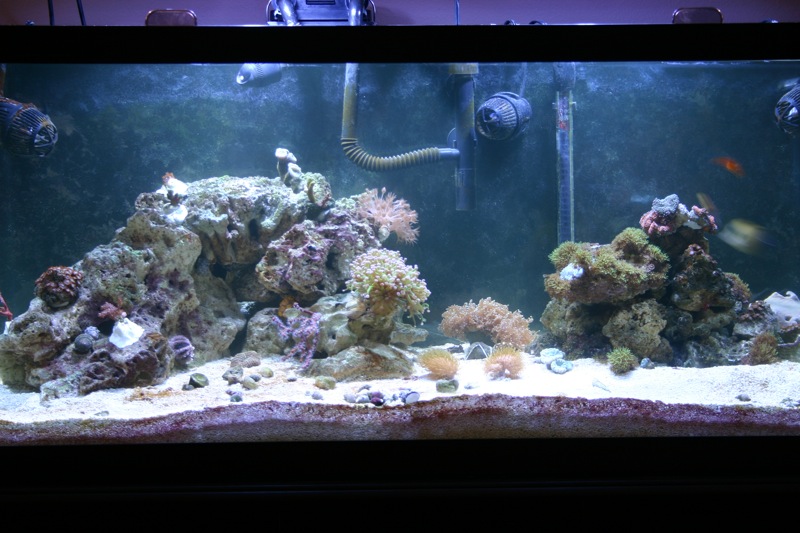 Scopas Tang: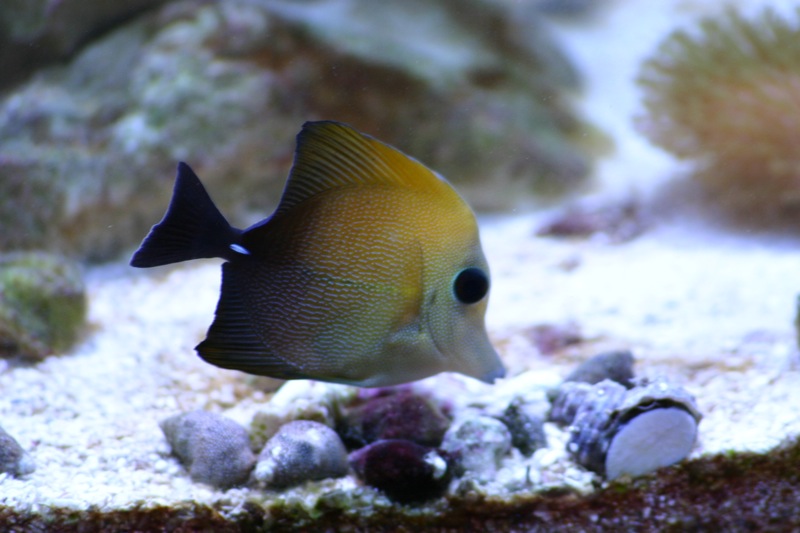 One of the naked clowns: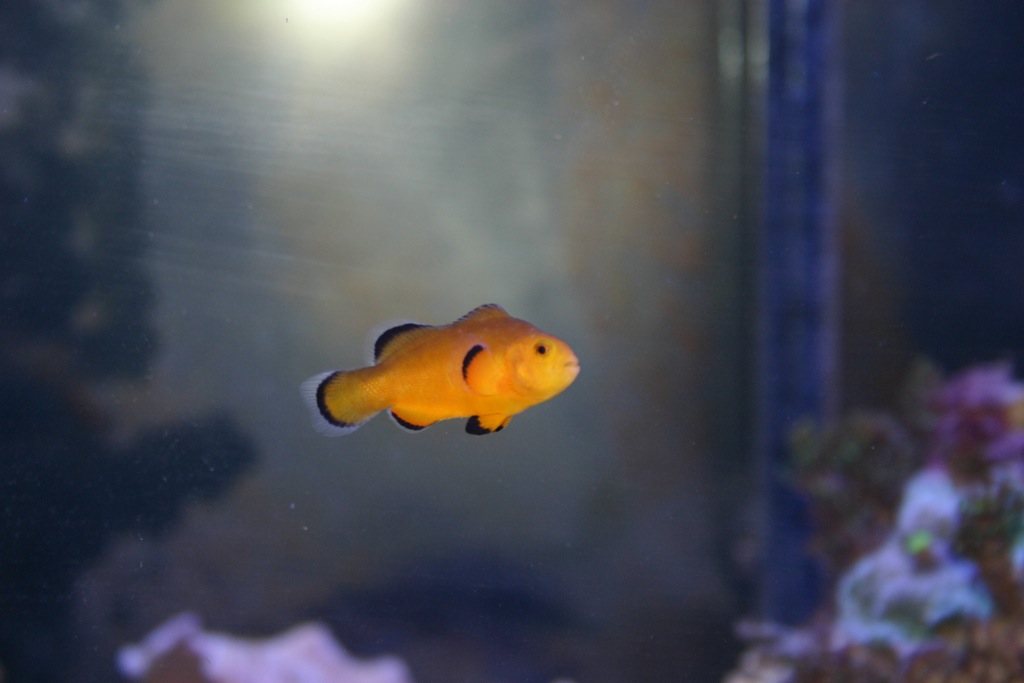 More pictures to come.
Edited by seahorsejl, 01 September 2009 - 05:57 AM.