My husband has been asking me to downsize all of the coral stuff & bother so I have been selling off things in my prop tank & not buying more. At the Nashville Frag Swap, I ordered a stand & hood after seeing the unfinished ones the vendor had there and being quoted an amazing price. When I later called to see if he had any of the tanks he had at the swap for my daughter's soft shell turtle, he quoted a cheap price to make her a 30g tank. I decided to have him make me one for that price & drill it so I didn't have to wait on hubby to get it all done. I finally got it today!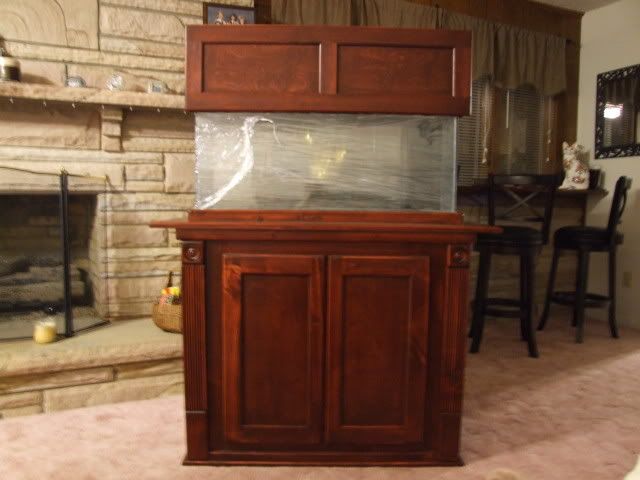 I have some corals from my 30L prop tank as well as LR to put in here. I also have some very nice LR from my daughter's tank with a few corals & a black cap basslet. I will be moving the contents of my 10g kitchen tank into the soup!
Edited by Weetabix7, 03 August 2009 - 04:20 PM.