Well after much stress due to having to take down my 7 gallon setup my lovely wife got me a new Aquapod 12. After a week or two of mods I finally got it set on the stand. I did all the usual stuff. Black silicone on the lower intake slits, cut out the fan slits, added a maxi jet 1200. One additional mod that I did is I added a 1/2 bulkhead to the false wall. This is for future mods if I need to do so. Its a place to add an additonal pump If I want to add more flow. Right now I have a 90 deg elbow hooked to the back of it and its pointed to the surface in the fuge area. Some surface film had accumulated there and it helped to break it up. I removed the bio media out of the back, used the mesh bag that the bioballs were in to hold my rock rubble.
Enough about the tank. My mom got my new rock and sand for the tank. I ordered it from Premium Aquatics. I cannot say enough about this company. Their shipping quality is second to none. Oh the rock isnt so bad itself. Its amazing. I ordered 6 lbs of Timpora, 3 lbs of Kaelini, and 3 lbs of Fiji. The Timpora was the only that I could get that was uncured. I am going to do a soft cycle on this tank. 1-2 gallon water change every 3 days.
So here are the pics.
Their box.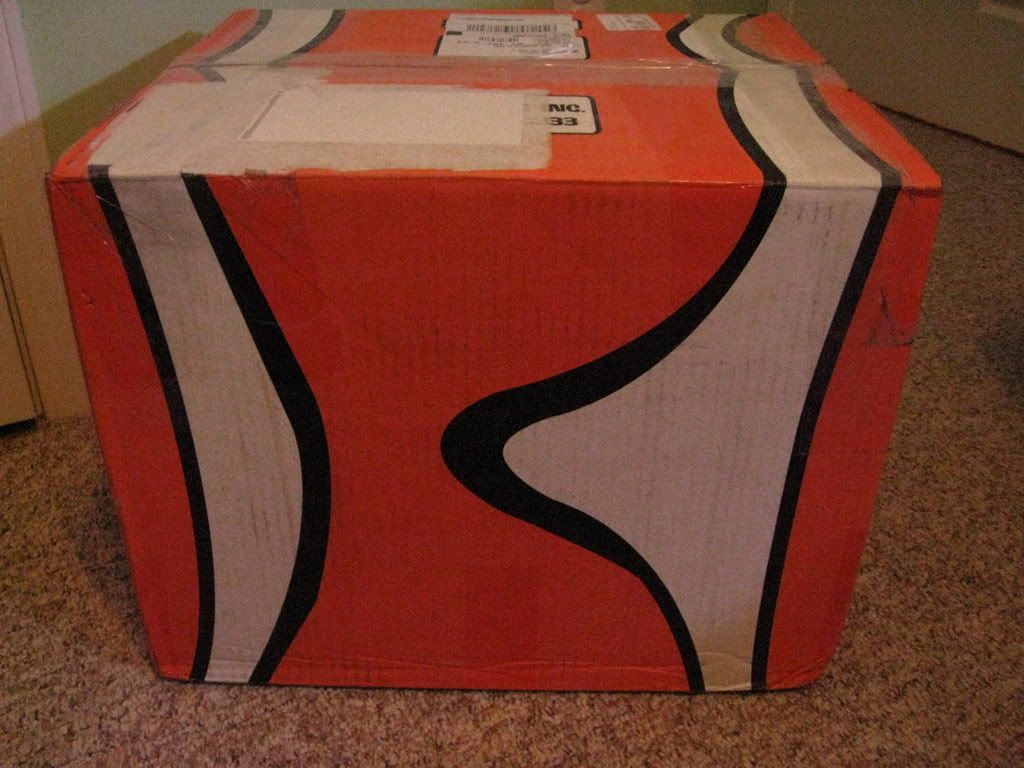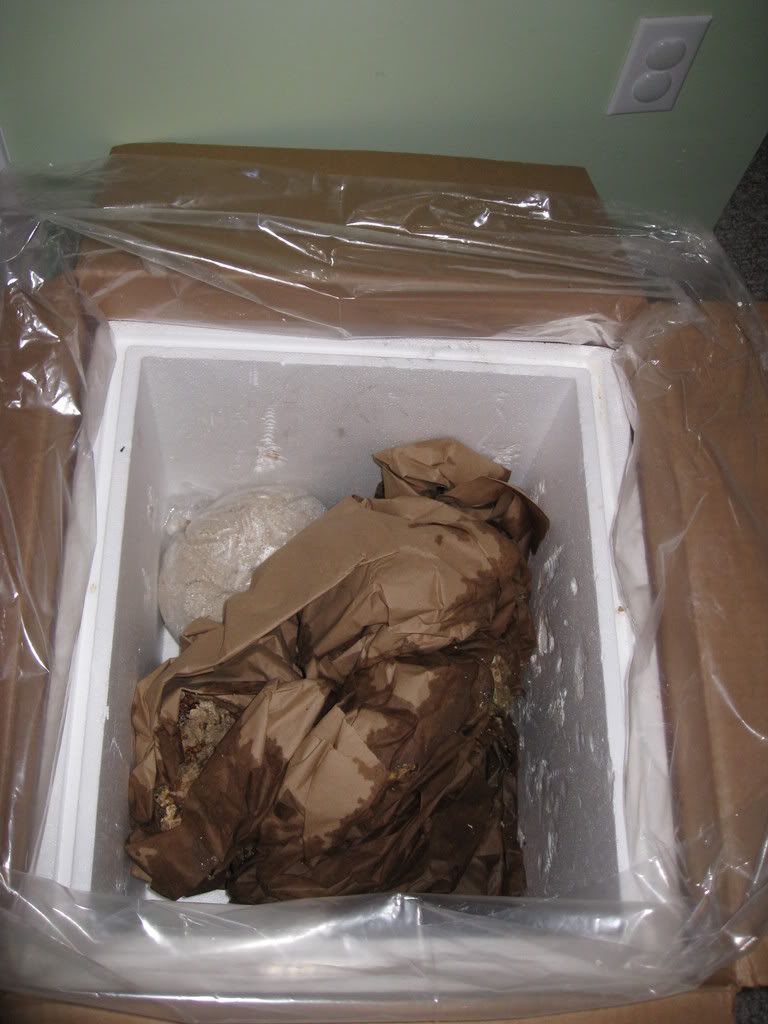 A little dead crab. I didnt kill him, he was in the lip on the styro box. I think it was a little emerald.
The rocks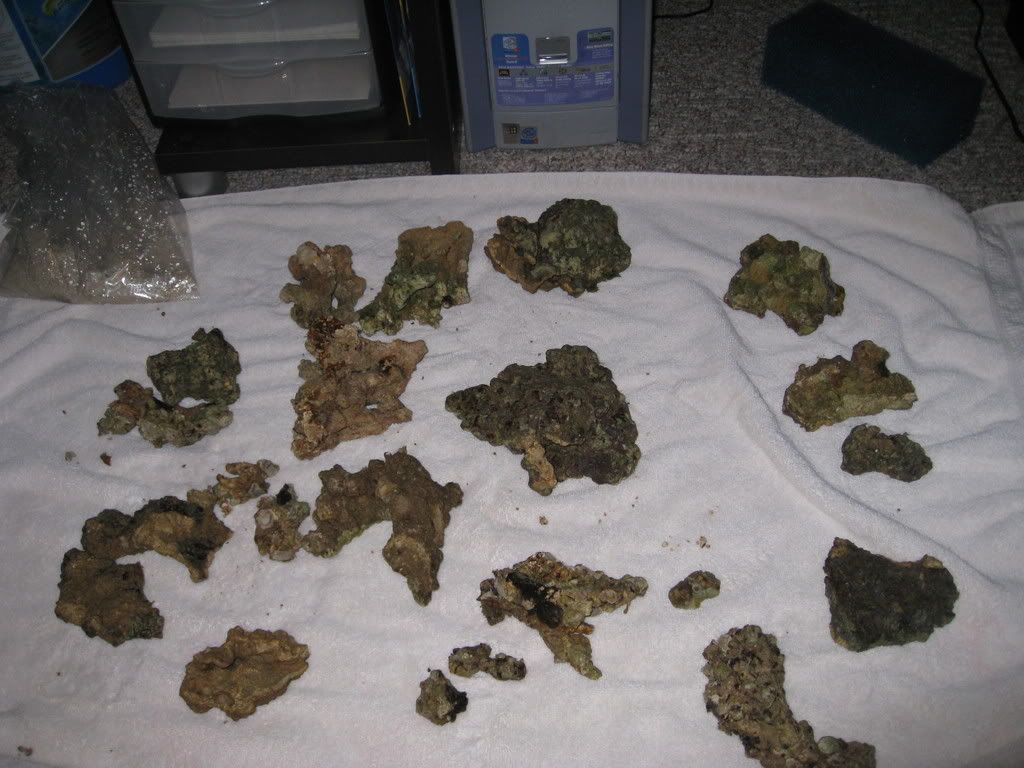 The tank
So there it is. Now time to get the flashlight out and see what creepy crawleys are in the rocks.
Edited by thecowkid, 22 November 2009 - 04:54 PM.