Okay, well, if you've been following my thread for my surge tank, you already know about this, but if not, here it is, the formal thread for my newest coldwater tank.
The tank itself may look familiar - see it's earlier stage in my sig. There have been some modifications though. New stand, more flow, and new light (which I haven't really decided on yet). I got rid of this tank before because the flow wasn't enough to keep the nems happy. Hopefully what I've got now will keep them happy - I'm certainly looking forward to a smaller tank.
Right now the tank doesn't have a light fixture, so pictures are difficult. I tried taking some under normal lights, and just holding an actinic fixture above the tank, out of view of the camera. It didn't really work. I messed with them on the comp to try to get them to look better, but that didn't work either, since I don't have photoshop. But you get to see them anyway!
this was the best one. (still fail though)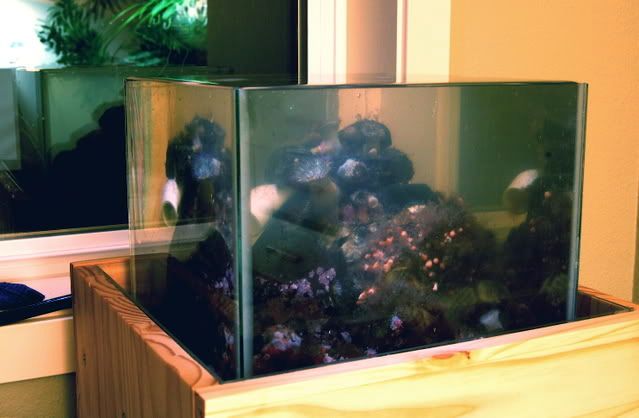 and some of my more failed attempts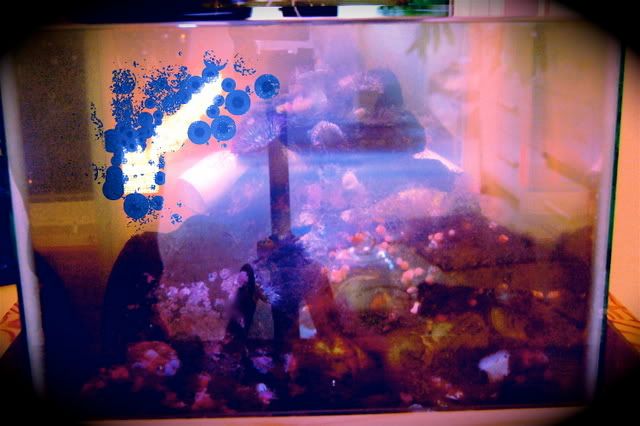 and a not very good top down anemone picture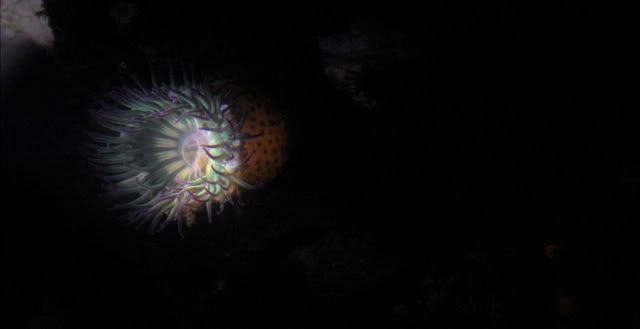 sorry, I'll try to come up with some better pics tomorrow.
Edited by Jamie, 15 January 2009 - 05:28 PM.