Hello Everybody,
I just bought my Firefish Goby about 2 days ago. The first day he was out and about. I built him a little cave in the corner, but he ended up taking the big cave and sharing it with my Yellowheaded Jawfish (Who is still shy but is coming along).
Anyway, during normal hours of the day, this firefish doesn't seem to come out. He just stays in the back. He came out to eat VERY SMALL Flakes at night when I got home... but then he just went back into his hole. Do I have to spot feed him? I heard they are extremely hardy fish and although they have these weird habits I am wondering how long do they last for?
Just incase I have ordered cyclopeeze. I feed my tank a variety of food (Mixed Flakes, Sinking Pellets, and Frozen Mysis-- for the jawfish).
My water parameters must be fine the other fish are just fine and if anything my corals would go first.
Here is a picture of him... the clown gets along really nicely with my Bi Color Blenny and the Firefish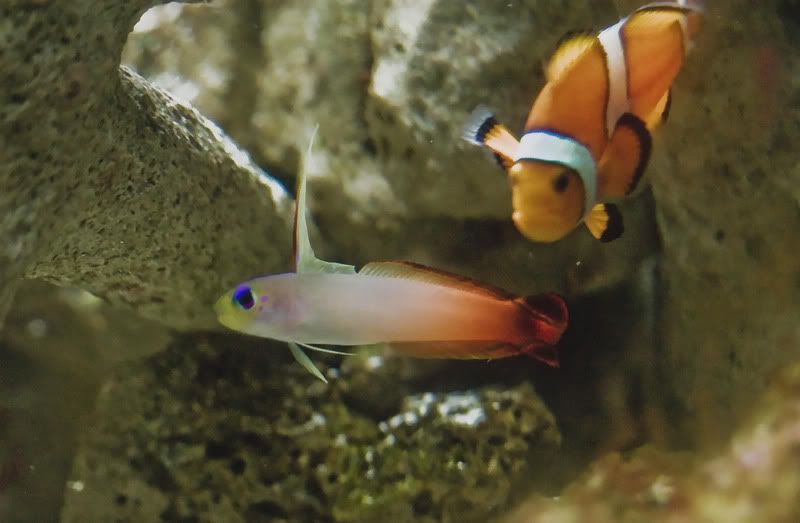 Edited by aznt1217, 17 October 2008 - 06:36 PM.