In the summer of 2005, I started a Finnex 4 gallon. I upgraded that tank to a TruVu 10 gallon, but I hated the acrylic so I changed that tank out to a 10gallon AGA. In March of this year, I upgraded to a 16 bowfront. This weekend I moved the 16 bowfront into a BC29.
As a 16bow -
http://www.nano-reef...?...=148750&hl=
Before I roll out the BC29, I want to thank NR and more specifically, the members who have BC29 threads. I think I've read them all - twice.
So here's the BC29:
Mods:
Removed the hood.
Widened the lip from chamber 1 to 2, using a dremel.
Took out the false floor in chamber 1 using a screwdriver and needle-nose pliers.
Removed the drip tray in chamber 2.
I'm using the stock return pump with a hydor and 2 koralia nanos for flow.
A Sunpod 150 watt w/Phoenix 14K, which I don't like, too blue for my taste.
Chamber 2 is filled with Cheato lit by my old finnex light from my 4 gallon.
JBJ ATO in chamber 3.
I had been using a Remora on the 16, but it wouldn't work because of the BC's configuration. So I'm using my old CPR Bak-Pak which fits perfectly. The MJ1200 is in chamber 1 and the return goes right into chamber 2.
The yellow wrasse is the only fish.
Some of my corals weren't attached, so those are on a frag rack in my 50. I'll probably move those over next weekend. I moved over all the live rock from the 16 and one other rock from my 50 but the sand is all new.
Warning: My photography skills are pretty weak. I use a Canon Powershot S5IS.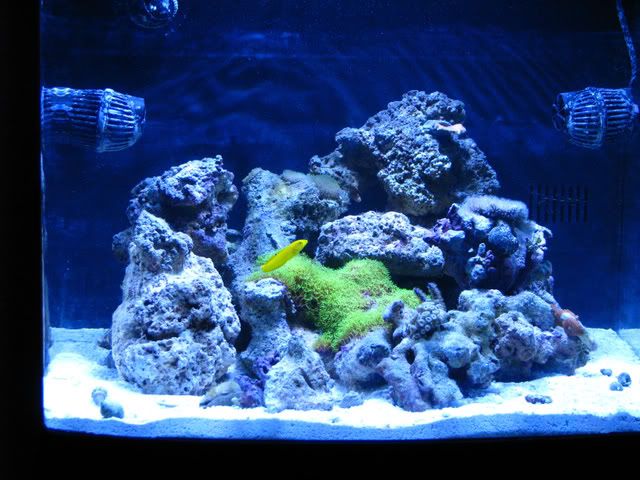 This AM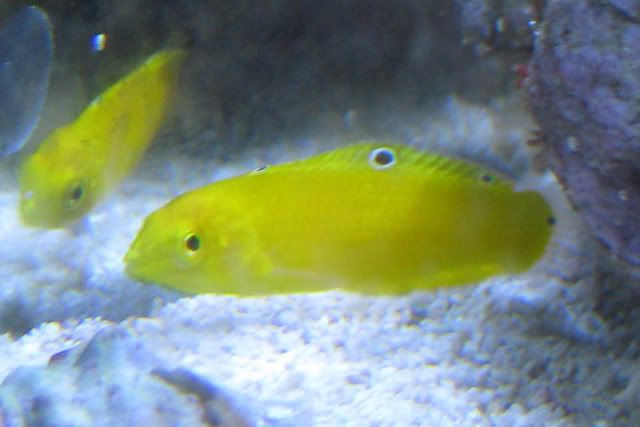 Yellow wrasse.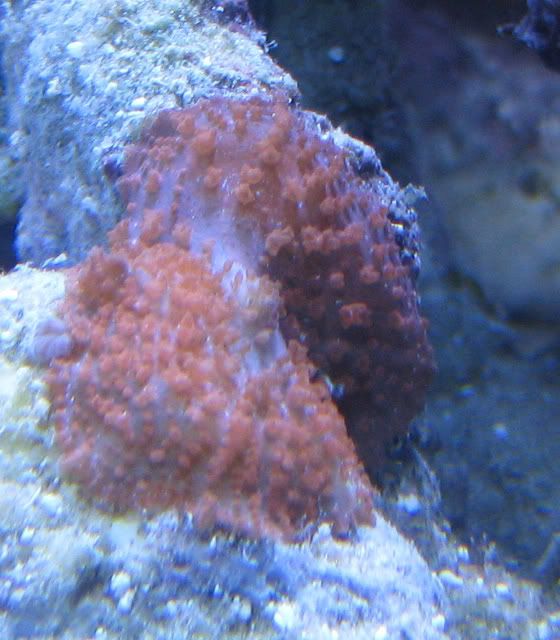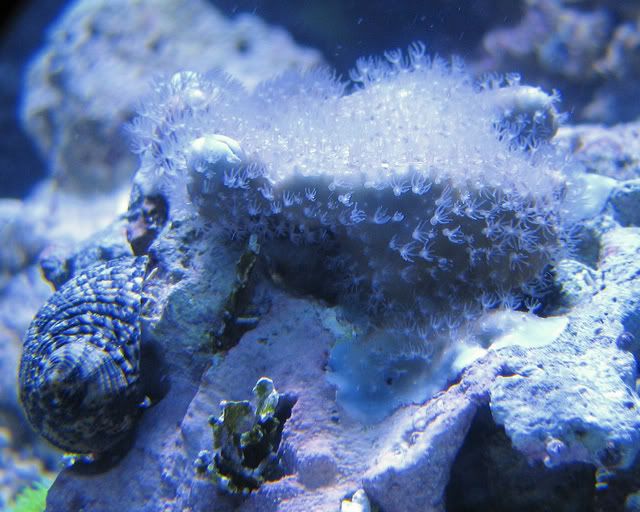 red shrooms, gsp and blue ridge already in the tank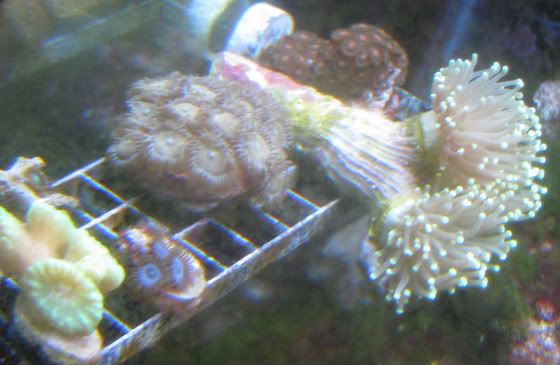 Frags waiting in the 50. Zoos, torch and candy cane.
Edited by cmador, 18 November 2008 - 04:48 PM.