I fragged some corals tonight. I didn't have anyone to take the picture & didn't want to ruin my camera with the SW & debris on my hands so pardon the blurry shots.
Here is the first one I did. A rock of green encrusting gorgonian that I had set on a frag disk. The disk became covered so it was time to frag.
Before shots:
In tank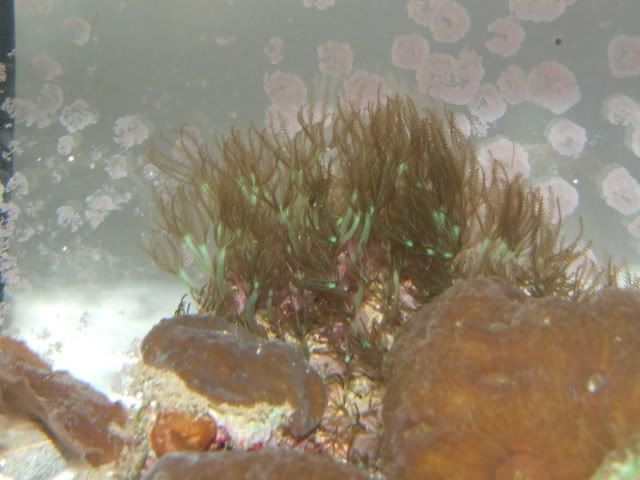 Out of tank You can see where it had started a runner along the egg crate on the left side of the disk.
Table set up
Dremel tool, bone cutters (2 sizes), hammer, screw driver to use as wedge, frag glue, frag plugs, 2 containers of tank water from the WC I just did, paper towels, towels, X-axto knife, goggles, face mask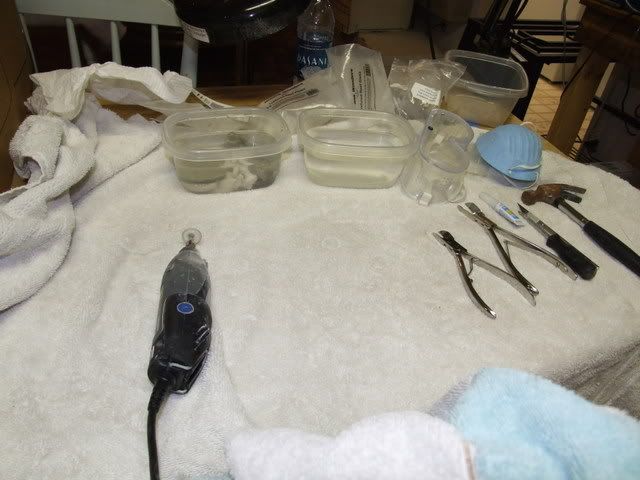 I used the dremel tool (diamond cutting wheel) to cut from the bottom near one edge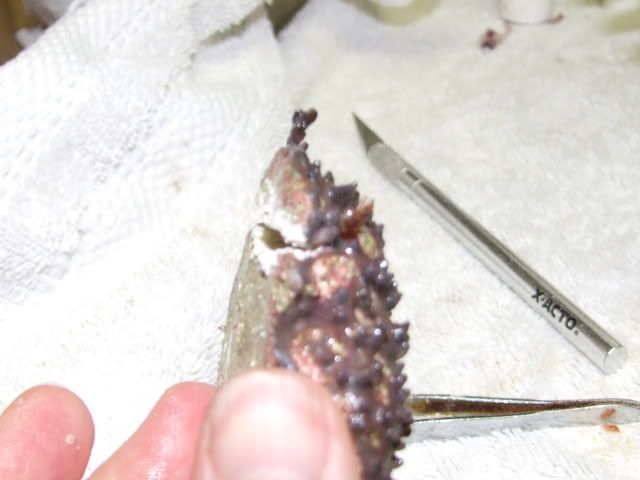 I used the screw driver to pop the section the rest of the way off. I used the X-acto knife to cut through the mat at the break.
I dried off a frag plug that had been rinsed in one of the containers of tank water, applied some Super Glue Gel & attached the frag to the plug. I put it in the second container of water to help the glue set up.
I repeated the cuts around the disk. At one point the mother colony came off.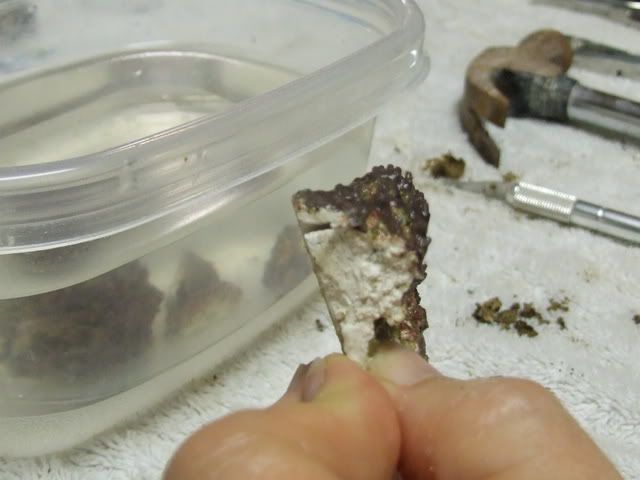 When I was finished, I had 9 frags & the mother colony.
Next Day Shots (It took awhile for the mother to open. Not many of the cuttings have opened yet. They take some time but are OK) The pictures are not as good since these are at the back of the tank & in higher flow.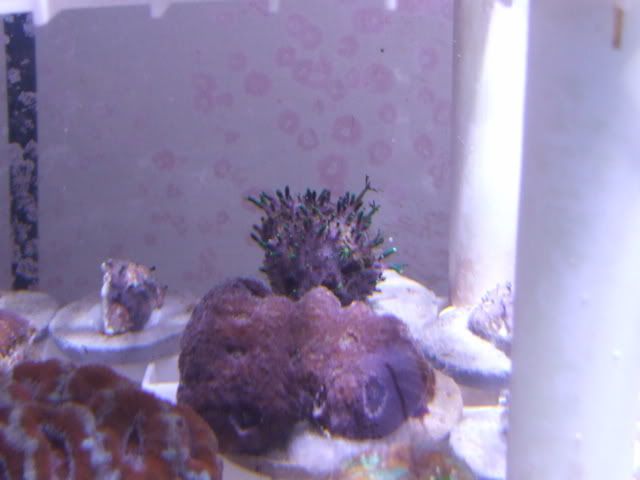 Later this AM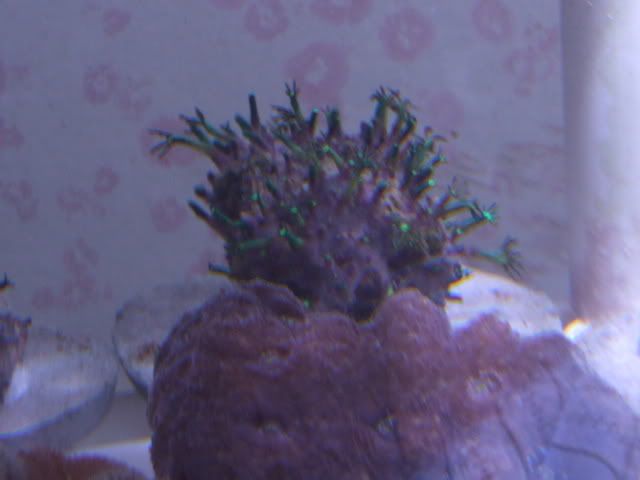 Edited by BibleSue, 23 September 2008 - 11:20 AM.