INDEX to my tank:

1. Set up and beginning stages of my tank
2. JBJ auto top off - general guide with custom Mag Float Mount
3. Yellow watchman goby introduced
4. Turbo snail rotating deflector video
5. GSP and star fish introduced
6. Upgraded stock fans install
7. Orange Monti, purple firefish, November Update
8. Crab mowing the grass in my GSP pictures
9. December updates
10. Leather coral added
11. Stock skimmer cup holes drilled mod
12. Changing chemi-pure out of chamber of death
13. Tube mod to stock skimmer to try to get better foam fraction - FAILED
14. Birdsnest and acro additions
15. SPS growth from Sept 2007 - Feb 2008
16. Tunze 9002 added and magnetic mount mod !!!!
17. Back view of tank
18. Arrangement of rear chambers before adding media rack and after adding the Tunze 9002
19. Clam added
20. March updates with top down pictures
21. Office views with April 2008 update
22. Nightime views and Video of tank V1.1 first one
23. How to glue thread
24. Salt results for major brands
26. Media rack build thread after adding the Tunze 9002
27. Koralia power cord routing and discussion on extra powerstrip
28. May 2nd Update with Pictures and Timelapse Video
29. More May 2nd and Starfish/Camera discussion
30. New RSM tanks released, discussion on pros and cons
31. June Update with pictures
32. Basic list of what is needed to set up a RSM, Q&A from member
33. Hitchhiker crab found, Underwater pictures
34. How to mount the Hydro Rotating defelctor to the bulkhead
35. One year ANNIVERSARY update, month by month shots of my tank
36. MEGA photo update, October 2008
37. How I started, Timeline of my first tank, before I found N-R. Don't laugh

38. Changing of the Koralia pump
39. Giving my Pajama Cardinal CPR
40. New fish and coral addition
41. Mandarin Added, pictures
42. January photo update
43. VIDEO update. Video tour of my reef, includes underwater video
44. VIDEO, Mandarin eating frozen food
45. LET THERE BE LIGHT! New MH light added January 26, 2009
46. Night Pictures with new MH fixture. 12 LEDs Blue and White
47. RSM Index thread. PM me to be added to the list
48. Freshwater Pictures Updated
49. Fragged Frogspawn and Green Acro, Getting Read for the Move
50. March Photo Update
51. First pictures of the tank being moved
52. After the move. New aquascape and coral placement
53. Mega photo update post move April 2009
54. New Corals Purchased. Late April Photo Update
55. Late May Photo Update
56. Clown Fish out of Water Pics
57. June Photo Update, Lots of Mandarin Pictures
58. Vortech MP20 Installed
59. New Corals Added, MEGA Photo Update with Underwater Pictures
60. *NEW* Hard Plumbed ATO
61. July Pictures With new Camera. Canon T1i. Page Back for First Shots
62. August Update. Acrylic piece added to hide filtration area. Mandarin feeding pics
63. Vodka Dosing Started
64. Late August Pictures
65. Pictures - inTank vendor table at Discovery World Frag Swap. Pieces purchased.
66. Teaser pictures, large update to come. October 2009
67. Hand feeding pictures
68. VIDEO UPDATE!!! Two year anniversary/TOTM
69. Tank of the Month thread
70. Tank of the Month profile
71. October Pictures
72. Time line September 2007-October 2009
73. ReefKeeper Temp Probe Failure

74. February 2010 Pictures, post temperature failure
75. New Fish: 3 Chromis lots of new pictures
76. June 1st photo update
77. Moving again September 2010 pictures
78. Flush mounted RK head unit, night pictures
79. October new set up pictures
80. Late October photo update, hand feeding pictures clown out of water
81. November 2010 : Let the macro shots begin
82. October 2011 : Yes the tank is still alive
83. October 2011 : Pair of new Clownfish
84. Let There be Light: Part II RADION INSTALL


to my Reef!

Preface:
First of all I would like to thank all those at Nano-Reef.com for getting me this far. I started with a saltwater tank June of 2006. I purchased an Eclipse 12 thinking that since I have done freshwater for years that this wouldn't be too much harder. Oh was I wrong. I realized that a reef aquarium is the way to go. So lots of reading and a few thousand dollars later here I am. If it wasn't for Nano-Reef I would have never been able to achieve my goal of a great looking, functional, and healthy reef aquarium. Everyone here is very helpful and we are a great community.

My Reef:

After growing my 12 gallon and fighting with the equipment I decided to buy the Red Sea Max August 16, 2007. I am very pleased in my decision. But rather than type boring words, I think pictures are more fun and get my words across better; plus they are all spelled correctly!
Please comment and enjoy!


Look what FedEx Freight dropped off



Unpacked:



Opening the stand



Now why the would you do this to me?! It took me over an hour to peal all of this plastic off


The old tank



Stand is done



Opening the RSM:



Setup Pics: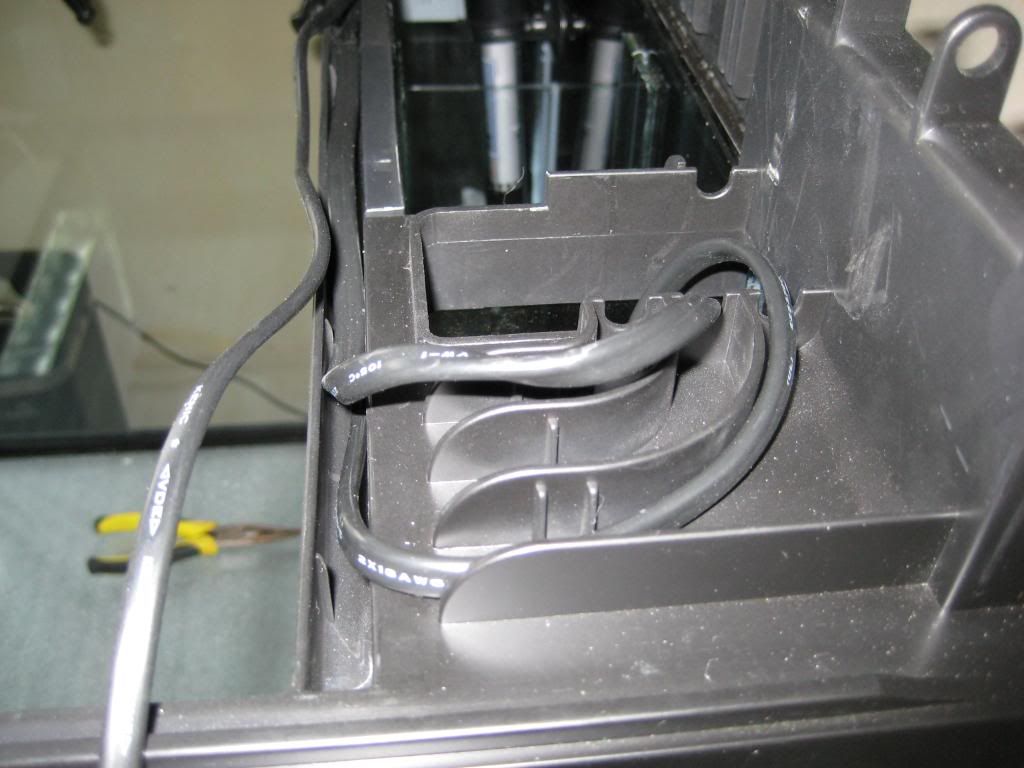 What a Mess



Live Rock came in: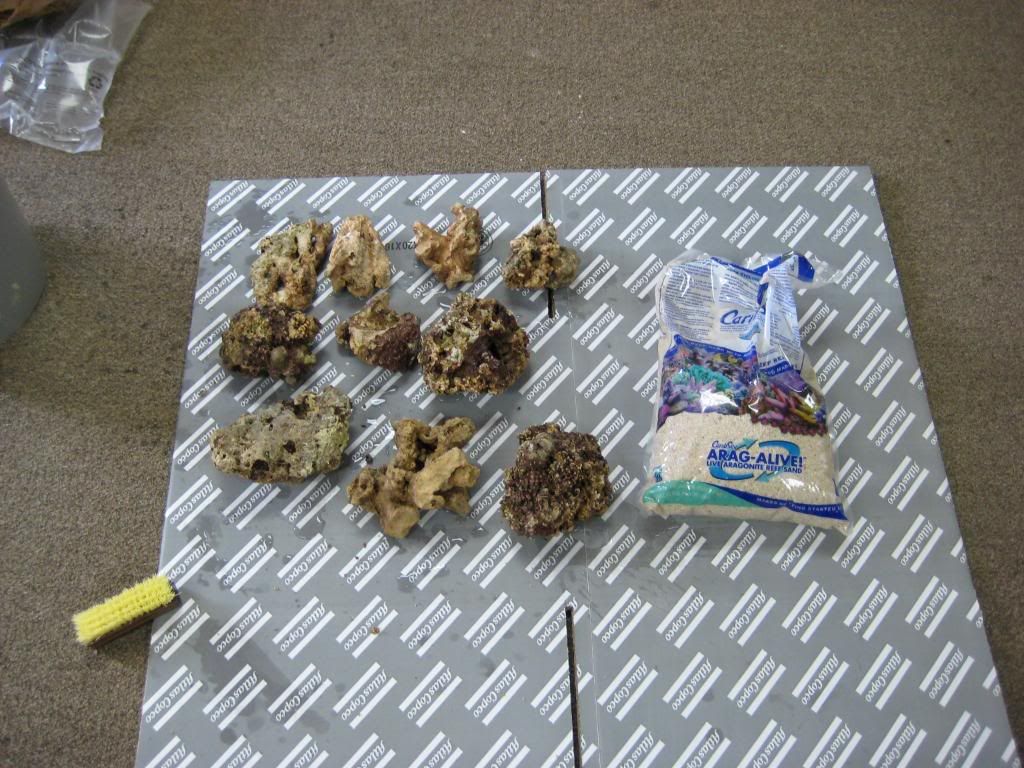 More Goodies:



Bio Balls out, live rock rubble in: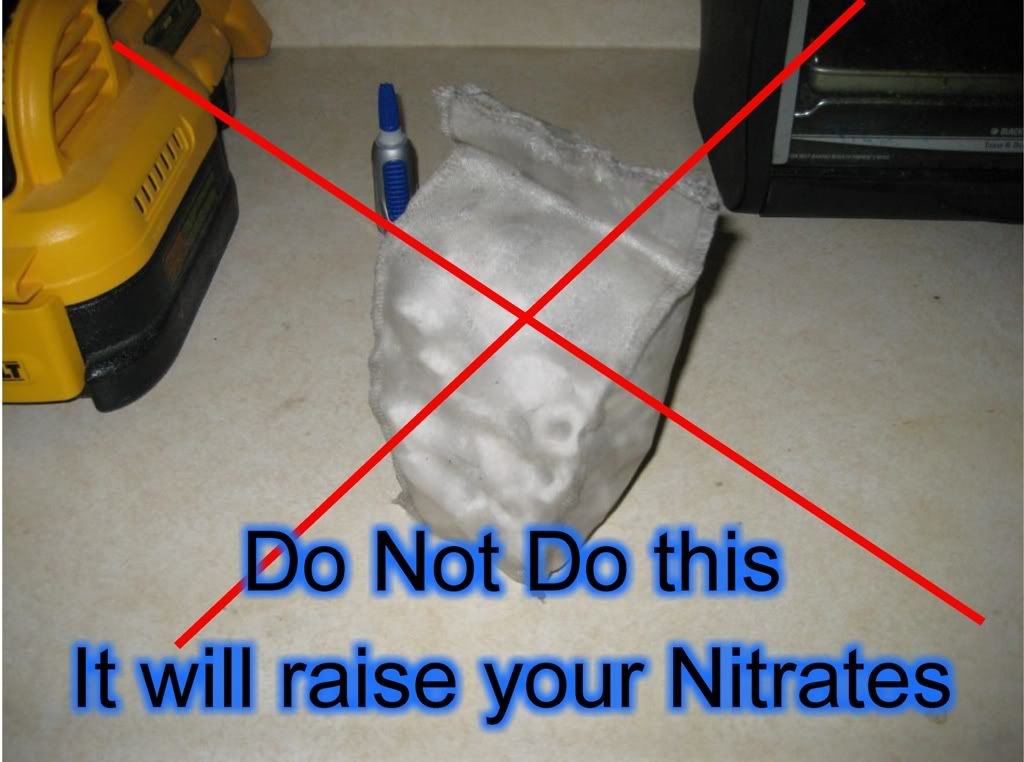 Looks like I hit my photo limit so as soon as there is a reply there will be more!
Edited by StevieT, 24 April 2013 - 11:04 AM.