Hi everyone,
This is my 12g Nano DX. She was setup in March of 2006. I've got about 14 lbs LR, i run a fresh chemi-pure every month, Fritz Phosphate Remover, lr rubble and chaeto in middle sump with custom LED light on back.
The inhabitants consist of various blue-legged hermits, 4 turbo snails, and various softies, LPS, and SPS. My lighting is a DIY 12 LED kit i got from my groomsmen as a wedding gift...not sure on the specs but the Par meter reads 150w output at 6" depth.
My mods have been changing the stock pump out with an MJ-900 and a Hydor Flo, adding a Koralia Nano and a Eheim Jager 50 watt heater (and the lighting of course).
MY MOST CURRENT FTS WILL GO HERE:
Latest update -- doing well and seemingly stable. Water changes are 30% once-a-month now. Some acro's are exploding, some are growing algae -- strange.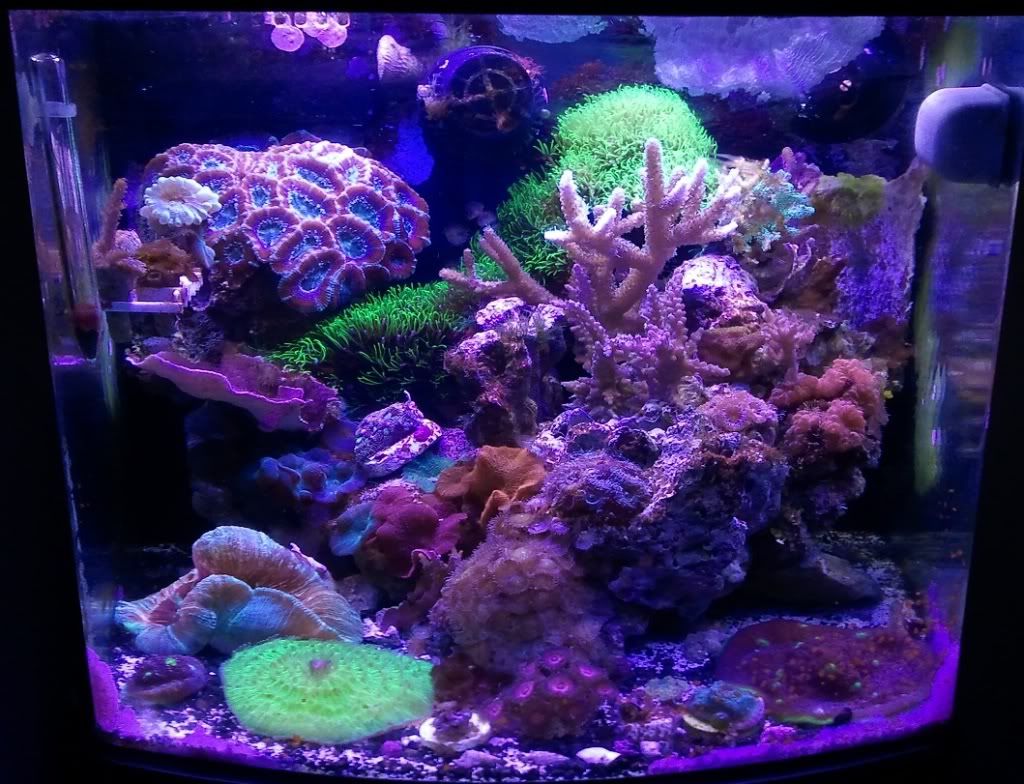 below is from back in 2007
Edited by joesmoe517, 28 February 2012 - 08:44 PM.