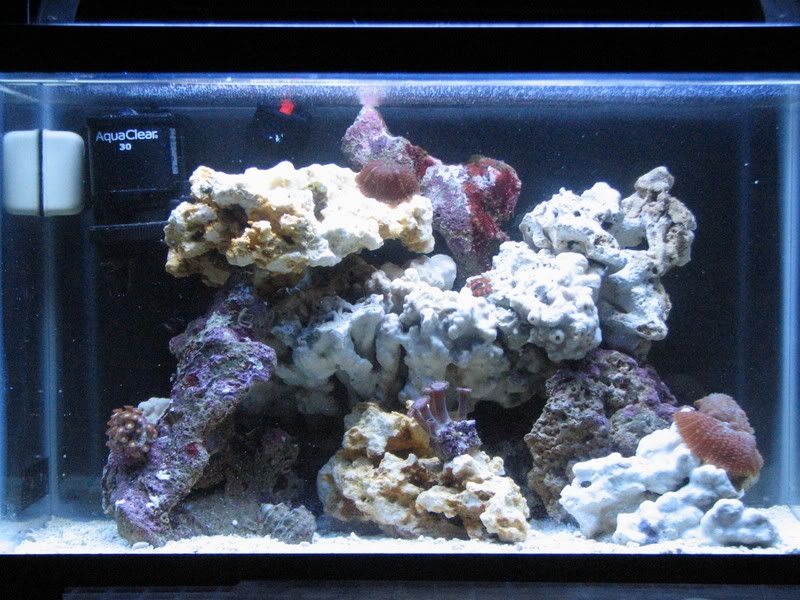 As a result of some in-decisiveness regarding my 54 corner I moved all of my softie frags from that tank into a 2.5 gallon. That tank was too much work with the amount of rock I had crammed in it so I moved everything to a 5.5 for now. There is 3 or 4 pounds of Live rock from my other tanks, and 2 or 3 pounds of dry rock from marcorocks.com and I think reeferrocks. As for equipment it's got a stealth 50w heater and an AquaClear 30 powerhead. Lighting is a Current Satellite 40w 50/50 with a 1 watt LED moon light. This is an incredible light fixture for a 5.5 or 10 gallon. Great bulb color and very high quality reflector. Livestock consists of a scarlet reef hermit, a misc. snail from the LFS, a peppermint shrimp, and the following softy frags:
RDE's from travisurfer: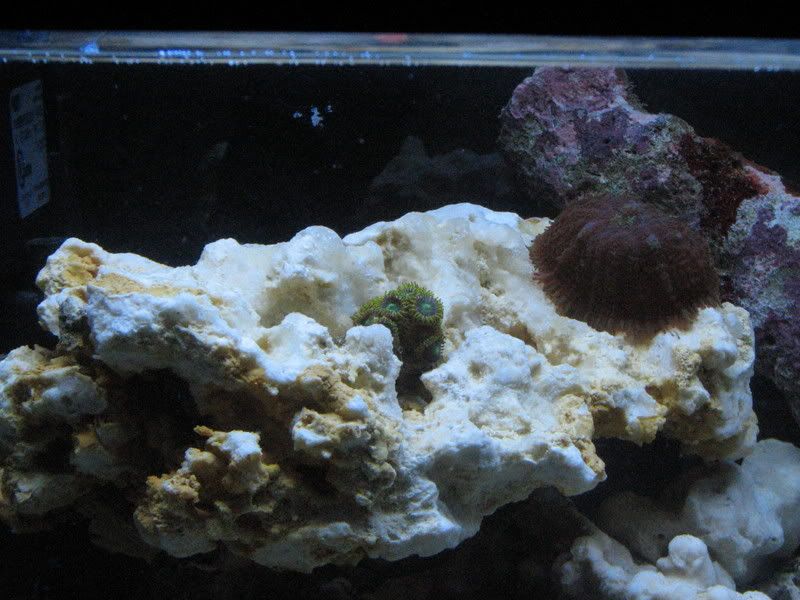 red zoas from absinthe:
pink paly's from absinthe: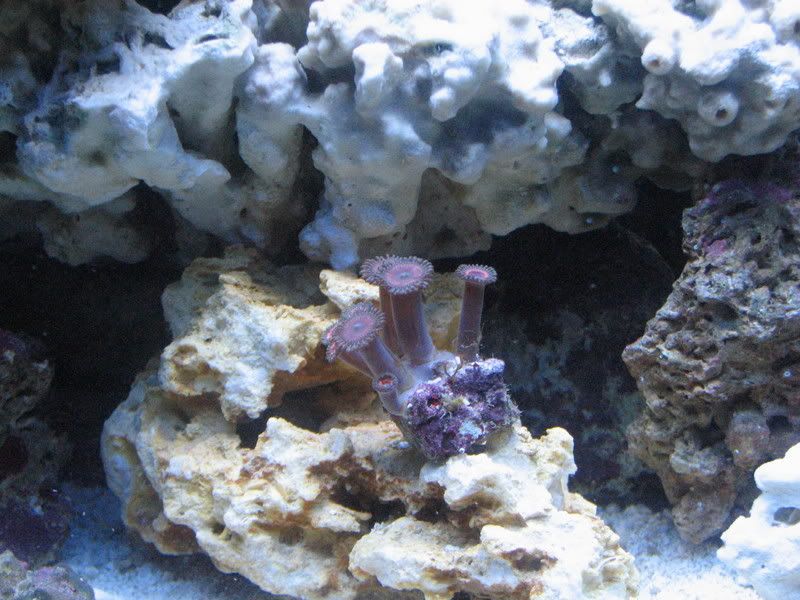 brown zoas with yellow center from absinthe: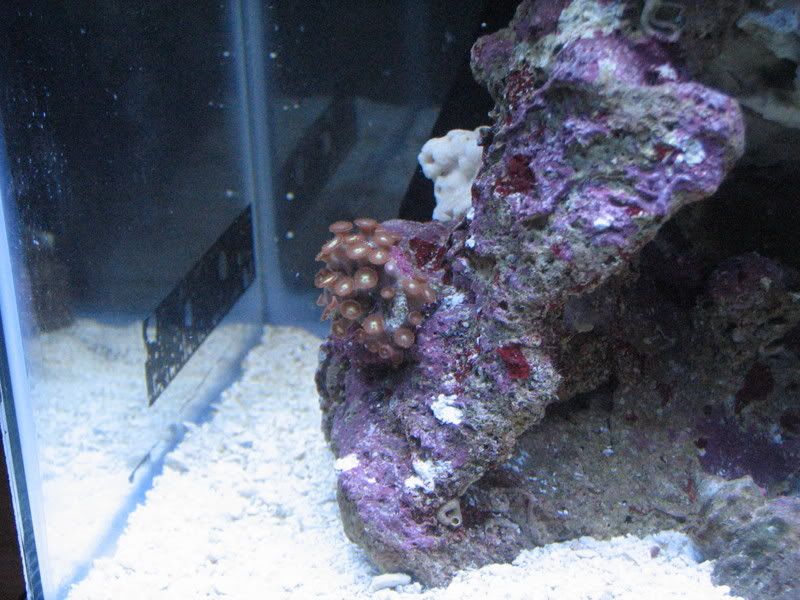 multi colored 'shroom on the left (from travisurfer, I have 3 of these), and an umbrella mushroom from saltwaterfish.com on the right: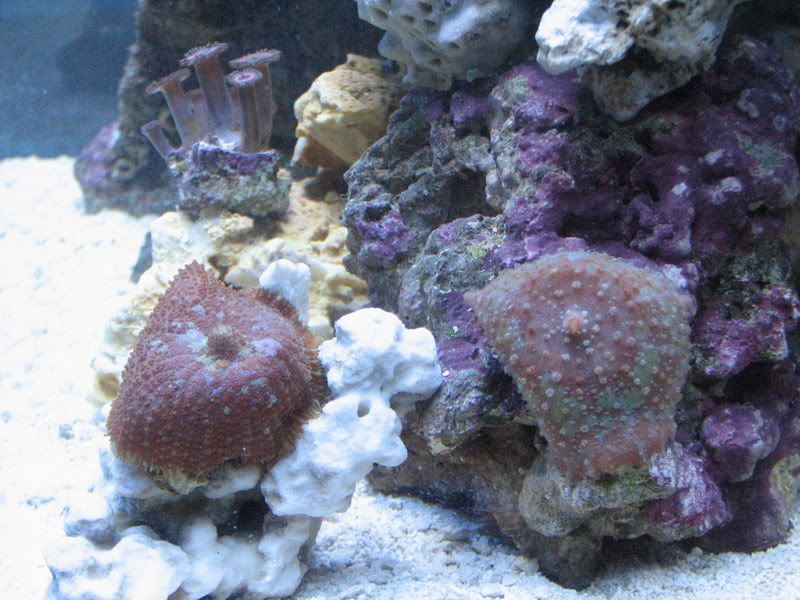 I'm working on the design of a drilled 10 or 15 gallon tank with a 10 or 20 gallon sump for all of these softies plus future softies to move into. I will also move my ocellaris clown from the 54 into the new nano whenever I get it up and running. Then I'd like to add a cleaner shrimp and something to stir up the sand a little like a blenny, goby, or jawfish. I've already got a Mag3 and a SCWD for the return. I just need hole saws and the plumbing pieces. My biggest question right now is what to use as a stand. I don't really want the sump to be visible. I've got a few ideas I'm working on. I'll ask for y'alls advice as soon as I've got it down to 2 or 3 choices.
This is my first SW tank under 20 gallons, what do ya think so far?
Edited by fewskillz, 05 April 2012 - 07:29 AM.